Thank God My Childhood Friends Were All Different From Me
What are we teaching our children?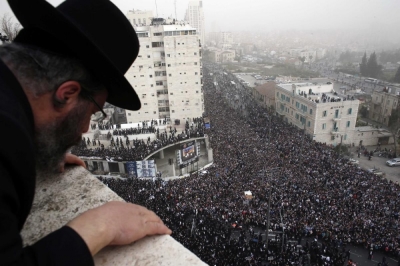 Earlier this month, the New York Times ran an op-ed by Ekow N. Yankah, a professor at the Cardozo School of Law at Yeshiva University, in which he questioned whether or not his children could develop friendships with white children. While he concluded that he could still be friendly with white people – especially those who had, to his satisfaction, proven that their politics aligned with his – he confessed that it would be a "pretend friendship." He wrote:
"I will teach my boys the lesson generations old, one that I for the most part nearly escaped. I will teach them to be cautious, I will teach them suspicion, and I will teach them distrust. Much sooner than I thought I would, I will have to discuss with my boys whether they can truly be friends with white people."
While there appears to be a disturbing trend among the political left to virtue signal using their supposedly woke young children, Prof. Yankah's piece was, I fear, far more culturally corrosive. It was also totally at odds with my own lived experience. In the hopes that Prof. Yankah may yet reconsider his parenting decisions, I suggest a sharply different path.
I grew up in a small city in the Midwest. Mine was the only Jewish family in our neighborhood and, among the boys I played with growing up, I was the only Jew. For many of my childhood friends and classmates, I was the only Jew they had ever met. In elementary and middle school, I attended a magnet program that drew children from across the city. Still, there were only a handful of Jewish kids. Already a tiny minority in the United States (a bit more than 2 percent of the total population), I was essentially alone as a religious minority in a place and time in which one's religion mattered greatly.
Growing up when and where I did, I experienced my share of ignorance and anti-Semitism. I got into some fights (and, being short, skinny and bespectacled, I usually lost). I was called names. Well-intentioned kids asked insensitive questions or worried in uncomfortable detail about the likelihood of my soul's eternal damnation. Periodically, the queries and concerns weren't well-intentioned. My public school offered religious education just off school property and, once or twice per week, the kids whose parents had signed a permission slip (read: all of them but mine) would troop out to the trailer leaving me alone in the classroom.
But I was also blessed with wonderful non-Jewish friends who advocated for me, stuck up for me, even took punches for me. My best friend, who was also my next-door neighbor, invited me over for Christmas where his parents had hung a candy cane on the tree for me and put extra candy in his stocking to share with me. A middle school friend came to our synagogue to see my parents provide the music during our services and I went to her AME church to hear her family do the same. My Cub Scout troop sang Christmas carols at the local VA hospital and it never occurred to me not to join them (I'm the only rabbi I know who knows every word of "O Holy Night").
I was aware that I was different. I was aware that some people didn't like that difference – even violently so. As I learned more about the history of my people, I became more acutely aware of insults, slights, and even occasional danger. I was aware that, for some people, the difference was not something they could accept or get over.
But I also knew that I could count on my non-Jewish friends and the vast majority of people in my hometown who were good and kind and decent. I knew this for two reasons: first, because it happened to be easily observable if I just gave people a chance; and, second, because my parents never stopped reminding me of it. Rather than poison my childhood with an adult world full of far-off, nameless hatred, my parents focused my attention on our neighborhood and the kids who lived in it – on my schools and the kids who attended them. When that neighborhood or school included a kid who made me afraid or angry, my parents insisted that child was an outlier. And, even when it sometimes didn't immediately feel that way, they were always right.
Imagine if, as Prof. Yankah writes, my father had taught me to be wary of all non-Jews. Rather than helping me to go proudly out into an overwhelmingly non-Jewish world and create a place for myself, I would be angry, defensive and afraid. I would have difficulty trusting the 98 percent of the country that isn't Jewish. Far better, I think, to remember that the number of jerks – while larger than the number of saints – is still but a tiny fraction of the ranks of the ordinary decent.
I am, of course, aware that race and religion are different. I would be remiss if I didn't acknowledge the differences between African-American experiences in America and Jewish ones. But there is no doubt in my mind that the overwhelming majority of people are, as Anne Frank (of blessed memory) wrote, really good at heart. I would invite Prof. Yankah to teach his children that truth – a truth I learned from my parents. He and his family are welcome at my table any time to discuss it.
Jonathan Greenberg is an ordained reform rabbi and the senior vice president of the Haym Salomon Center. Follow him on Twitter: @JGreenbergSez