The Muslim Next Door: Trading Fear for Love
What are you willing to risk?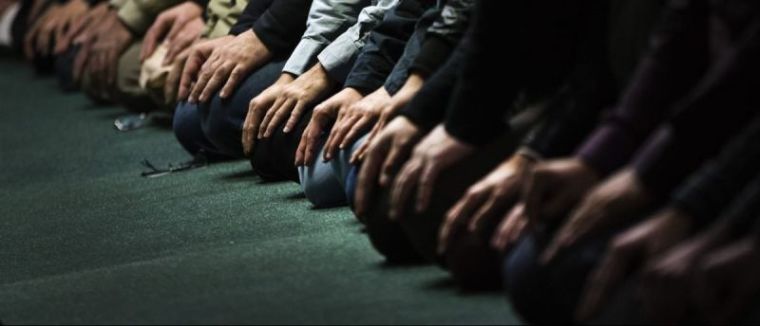 Warned by others that we were not only putting our own lives at risk, but the lives of our children as well, my husband and I packed up our family and moved to the "Muslim" and former communist country of Albania. 9/11 fears were prevalent when my husband and I made this decision. Compelled by the need for people to know of Christ's love, we really did not know what danger might lie ahead of us, but we decided to move to Albania where we have lived for over 11 years now. The truth we discovered when we arrived really surprised us, though.
Contrary to the fears of our friends and, on our worst days, our own fears, we were warmly welcomed in Albania with invitations to coffee in homes and coffee shops right away. As we have learned Albanian customs and culture, a secret has emerged—that coffee comes first in relationships where we now live, a rite of sorts. Do you want to make a friend? You invite or accept an invitation for coffee. Do you want to ask a business question or influence decision-making? This happens over coffee. If someone is interested in courting or marrying someone, meetings over coffee are a part. Then to celebrate an engagement or birth of a child, the whole neighborhood and all family come one by one and in groups for coffee. The same happens when someone passes away. Coffee means community and tradition, relationships and respect. We have discovered that this cultural tidbit is not just true of Albania; it is true among most peoples that call themselves Muslims, though for some tea, and not coffee, would be their drink of choice.
Not only were we welcomed with hospitality when we arrived in Albania; we also found that the religion of the people was not exactly what we expected. As I walked down the street the other day, a rock was pressed into my hand by a "Muslim" friend with whom I have drank coffee on several occasions. She insisted that I needed this rock that was perceived to be from a holy place in their country since it would give me mbaresi or "good luck". I was able to share with her that the Bible invites us to take our concerns directly to God in prayer in one of many encounters with my Muslim friends here that revealed their real faith to be what is often referred to as "folk Islam." Walking down the street in any given part of our church's area of outreach, where over 60,000 people live, almost every family has a stuffed animal or garlic hanging from their house. Almost no one we know attends the mosque and yet, everyone we know believes in a spiritual world and does what they can to ward off evil from their families. The fears of others and our own that could have kept us from befriending "Muslims" here were rapidly dispelled. It is also evident that the years of communism never convinced the Albania people that there is not a spirit world.
A very sad truth has become clear to us in Albania, but one that has opened a door for belief in the hope that we share. For financial reasons, many Albanians are seeking work outside of their country. They are without hope for their families and their basic needs getting met in their country. So, some have received with open arms the hope offered to them in the Bible and the love we have shown them through compassionate ministries. One girl who came to know the Lord through our ministries shares in one of the many poems about God she has written that she was "walking on a road without direction" where she "could not experience any joy", looking for happiness in "friendship and maybe some riches", but then found the salvation of her heart and "a life full of joy". Another friend of ours is over 60 years-old and nearer the opposite end of her life. She talks about years of communism and hardships unlike any I have ever known. Since this woman has come to know the Lord through a Bible study, her daughter says that she can see a clear difference in her mom's life. She has passed from darkness to light and is full of joy.
Is God calling all Christians to pack their bags and move to another country? Certainly not. Some might be led to do so, but not all. Most Americans, though, live near "Muslims" right where they are, whether they realize it or not. About 3.45 million people living in America call themselves Muslims, according to the Pew Research Center. Not too far from where I grew up in America, an ABC News affiliate estimates that over 45 percent of the residents of Dearborn, Michigan are Arab Americans and many of those would call themselves Muslims. A Harvard University study estimates that over 43,000 Albanians live in Michigan. Many of those who would call themselves Muslims do not attend a mosque and in many ways, resemble the people we have met in Albania. Our fears stemming from past terrorist attacks are unlikely to be realized in the Muslims that most Americans will encounter living in their vicinity. In fact, with a little effort most of us when in America could probably share coffee or tea with a newfound Muslim friend and find ourselves able to share God's love and hope to an attentive ear as well. Instead of being captive to fear, we can be bringers of hope!
Caryl Aukerman, along with her husband and three children, has lived and worked in Albania for over 11 years. While she spends much of her time sharing God's love and truth with people in Albania, she also homeschools and writes in her free time. She is a contributing writer to the Annesley Writers forum and has had articles published in several publications in recent years.