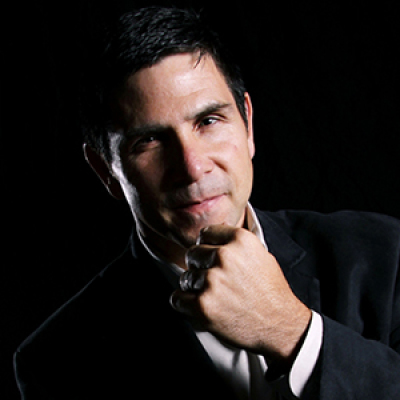 It was only a small church sanctuary, probably not more than 35 feet wide by about 60 feet long. It would have been hard-pressed to hold more than 100 worshipers, but around the part of eastern North Carolina known as Whiteville, that sanctuary was the community's hub.
People had gathered there to worship and learn the word of God. Generations of families had met there to commemorate the milestones of life: baby dedications, marriages and funerals. The little church had operated a food pantry for the hungry, a "clothes closet" for new mothers and one for kids who needed a warm coat come winter. Speaking of which, when the power went out during ice storms, more than once the little sanctuary had fired up its generators, becoming a warm bunkhouse for many in the community.
But ashes from some nearby fire had found their way onto the roof and the little church was burned down. All that was left was the perimeter of its cinderblock foundation. I was in college at this time, and a group of men from the Baptist church I was attending had come from 100 miles away to assist with the restoration. Word had spread about the church's loss, and a certain weekend was designated for the rebuild. Our church had no specific connection with the burned-out church, and none of us traveling there knew exactly what we would be doing. But there had been a call for men to bring their hammer, a nail apron if they had one—and to hurry. I joined the team.
Here in the rural south, more than 20 years ago, I saw men of several ethnicities, church denominations and age groups come together to swing hammers for a common cause.
We were there to get a church built. And the goal was to do in only two days.
Most of what I was assigned in the first couple of hours was to remove wheelbarrow loads of ashes out of the area that had been the sanctuary's crawlspace. Within a few trips to the dumpster, men were assembling a wooden "band" around the foundation. The sounds of saws and hammers rang out uninterrupted for hours, joists were fitted and hung, and a solid tongue-and-groove floor began to be laid. Well before lunchtime the raising of wall joists began. Progress!
Dozens of younger men did the more strenuous jobs. Older men looked things over with veteran eyes, evaluating the work over coffee and conversation, while dispensing wizened recommendations. Thinking back on that day, it could be said that there was probably 1,000 years of carpentry experience collected into one place, as well as a millennium of collective Christian maturity. Give men a job that is within their skill set and not quite enough time do it and you have an opportunity for greatness to be manifested. It was a beautiful thing to see all these Christian men working together, fervently and harmoniously.
'God is pleased when Christians work together'
Since New Testament times, groups of Christian believers have accomplished things that benefit the world and promote the knowledge of salvation. This was Jesus' plan, that his followers live and serve as one (John 17:21; Ephesians 4:15). The church's unity showed the world that Christ's presence is tangible and His message true!
The inspiring impact of believers united is noted even by atheist writer Bruce Sheiman. He notes, "Religion's misdeeds may make for provocative history, but the everyday good works of billions of people is the real history of religion, one that parallels the growth and prosperity of humankind. There are countless examples of individuals lifting themselves out of personal misery through faith. In the lives of these individuals, God is not a delusion, God is not a spell that must be broken, God is indeed great."
What may be accomplished when Christians pull together? The quote above is frequently attributed Dwight L. Moody, the great 19th century Christian leader. Moody led Christians of the 1800s to build orphanages, start schools and literacy programs, feed the poor, plant churches and lead millions to personal faith in Christ. Moody served in a "horse and buggy" era, mobilizing Christians on six continents, and doing all that he did in less than three decades. There is power in unity!
A first taste of collaborative ministry
As our van pulled away from the church construction jobsite at 10 p.m., the sky was dark and a three-hour ride home lay ahead. Behind us, the silhouette of a church sanctuary framed the horizon. Some interior details remained, but the job at been done: A community had her church back, new friendships were forged, and all of this been pulled off in under 48 hours.
Some said it was a miracle. Perhaps. When the Holy Spirit of God works through believers, that in itself is a supernatural act of God. Part of the thrill of a Christian's journey is to see the mundane accomplish much in the Hand of the Almighty.
This Christmas and into the New Year, ask God to unify the body of believers worldwide! It is a biblical prayer, completely in harmony with the heart of Jesus—the result of which will change the world!
Dr. Alex McFarland is a religion and culture expert, Director for Christian Worldview and Apologetics at North Greenville University, national talk show host, speaker and author of 18 books, and host of the Truth for a New Generation conference. For more information, visit www.alexmcfarland.com.
Alex McFarland is a speaker, writer and advocate for Christian apologetics. He serves as director of the Center for Christian Worldview and Apologetics at North Greenville University, a leading Christian college in the United States. He has spoken in hundreds of locations throughout North America and internationally and has preached in more than 1,300 churches.