The Truth Claims of Jesus and Jordan Peterson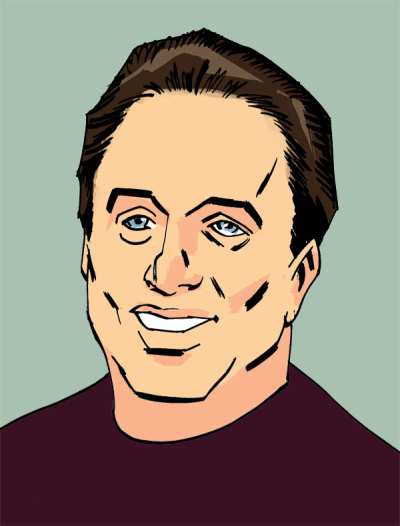 In a world where ideas continually flow like waves in the ocean, renowned psychologist Jordan Peterson dives into the depths everyday in search of hidden treasure. He has carefully studied human nature for decades and often opines upon various fads, facts, myths, beliefs, religions, and self-help methodologies. I addressed his careful approach to life in a previous article entitled, "Transcending Jordan Peterson's 12 Rules for Life: Turning Water into Wine."
Perhaps the deepest mystery Peterson seems destined to grapple with is how the Bible and Christianity apply across the board. That is to say, "Do the truth claims of Jesus apply not only to Christians, but also to those who reject the Messiah's claims and refuse to repent of their sins and receive Christ's free gift of salvation?"
In his first book, "Maps of Meaning: The Architecture of Belief," Peterson wrote, "Nobody knows what is finally true, by definition, but honest people make the best possible use of their experience."
Do you see the logical inconsistency in this truth claim? In order to reject the notion of absolute truth, you have to state your own absolute position in the process. It becomes self-contradictory.
Therefore, I suspect Jordan Peterson finds himself in a bit of a quandary today in matters of faith, religion and particularly Christianity. By his own admission, he feels boxed in when asked what he believes about God. It sounds like he is still up in the air and not yet ready to come down on one side or the other. Fair enough. These things cannot be rushed or forced upon anyone, especially if it's going to result in a genuine profession of faith.
In addition, there is often a high cost if you dare to be countercultural and hitch your wagon to the truth claims of Jesus. It's no wonder so many people prefer to keep Christ at arm's length. The message of the cross is offensive to modern ears on multiple levels, just has it has been for the past two millennia.
Jordan Peterson appears to be wandering and pondering around the periphery of Christianity while trying to figure out how he might be able to wrap his mind around the essence of it. And where this brilliant psychologist goes from here is anyone's guess. I suppose it will depend in large part on whether or not he comes to accept the fact that absolute truth exists not only in the natural world, but also in spiritual matters and the unseen world.
In an interview last year, Peterson commented on the claim Christ made in John 14:6: "I am the way and the truth and the life. No one comes to the Father except through me." Peterson said, "The truth He was talking about wasn't an objective truth." Peterson's assertion here stands in stark contrast to the Savior's actual words and to Christianity itself. Christians have always understood Jesus to mean exactly what He said, namely, that He is objectively and definitely the source of ultimate truth whether you receive Him as your Savior or not.
Peterson went on to say, "To me there are two kinds of truth." And he defined one of those as "objective fact truths." Interestingly, Peterson feels that Christ's truth claim in John 14:6 is not an objective fact truth. He seems to think the claim Christ made about being the only way to heaven may not objectively apply to all people everywhere.
You run into a problem, however, if you start dividing the truth claims of Christ into objective truth and subjective truth. You end up playing fast and loose with the truth claims of all religious prophets over the centuries. Rather than objectively identifying false prophets and true prophets, you settle for a vague and innocuous position such as this: "The prophet in question may provide the truth for those who choose to believe in him and follow his teaching, but his message is not necessarily the truth for those who choose a different path and a different prophet."
This progressive spin waters down objective truth claims to the point where every religious person is said to "have their own truth," in spite of the fact that the major religions of the world have contradictory creeds and conflicting paths to Paradise. These discrepancies are a huge deal whether you realize it or not.
While the postmodern approach to defining truth has many fans today, it fails to properly address the actual claim of Christ to be the only way to the Father and the ultimate messenger of truth. In actuality, Jesus left only three options open to us. Either Christ was a liar, a lunatic, or the Lord of the universe. There is nothing subjective about any of these three options. Either Jesus is alive today and objectively true, or he is dead today and objectively false. (see "The Messiah's Critics Couldn't Produce His Body") The truth claims of Christ should be taken very seriously, whether you currently believe them or not.
The moment you alter Christ's truth claim about being the exclusive way to the Father, you have radically tampered with the core of the Christian faith. Your creative interpretation is nothing more than a religious figment of your imagination. Psychological spin and fanciful revisions of Christ's truth claims flow from human invention rather than divine revelation. Such spin not only provides a false sense of hope for those who reject the idea of absolute truth, but it also does nothing to actually connect you to the truth and deliver your soul from the eternal penalty of sin. In other words, spiritual blindness is a fact of the spiritual world and an objective reality for those who have not been spiritually reborn through faith in Christ. (see John 3:1-21 and 2 Cor. 4:4)
The Jewish religious leaders in Christ's day understood Jesus to be claiming absolute truth that is objective, universal, factual and final. It is totally inaccurate to say that Jesus was not presenting objective truth when He said, "I am the way and the truth and the life. No one comes to the Father except through me." (John 14:6)
Jordan Peterson made the following comment about truth at the beginning of a discussion dealing with free speech: "The ability to speak your truth is the bulwark against hell."
But what if at some point "your truth" runs into direct conflict with the truth claims of Christ? And what if hell and heaven are not merely metaphors for oppression and freedom, but instead, actual places where people spend eternity as Jesus claimed?
Is the Messiah entitled to His own truth? Christianity announces that not only is Jesus entitled to His own truth, but that His truth claims supersede the truth claims of everyone else in history. In other words, absolute truth is found in the words of Jesus, the Person of Jesus, and the plan of eternal salvation through faith in Christ alone. I tackled this issue a few years ago in an article entitled, "An American Credo: 'I Know My Truth.'"
So how does it play out on a personal level? Well, you won't know Jesus is the Truth until you first believe He is the Truth. Faith precedes the certainty that enables many Christians to honestly say, "I not only believe in Christ as my Savior, but I know for a fact that the One who died on the cross for my sins and rose again will bring me to heaven one day." The famous evangelist D.L. Moody put it this way: "Faith is like the root, and assurance is like the flower." (see "Can Faith Lead to Abiding Certainty?")
There is no amount of psychological analysis that by itself will ever convince you to accept the truth claims of Jesus as absolute, final and universal. (see "Does Christianity Produce Agnostics?") Christian certainty is based upon biblical history, God's promises, empirical evidence, and divine revelation. These four pillars provide a foundation for faith that is unshakable. (see "Does Christianity Stand on Faith or Evidence?")
Now that he has lectured on the psychological profiles of certain Old Testament characters, Jordan Peterson would be wise to engage in a similar analysis of Christ's apostles. I have heard him say on more than one occasion that he puts far more stock in someone's behavior than in what a person says he believes. Peterson is convinced that your behavior by and large reveals what you actually believe, and I agree with him.
With that aspect of human nature in mind, consider this critical question: Would the apostles have concocted a false narrative about spending time with a risen Christ, and then preached a fabricated story for many years before suffering a horrible death for a bald-faced lie?
Remember, these guys were understandably scared and completely dejected after Christ's crucifixion and they had even gone into hiding. (John 20:19) They would have had to become completely convinced that their Teacher rose from the dead before they would have ever been transformed into bold witnesses and martyrs for the Gospel. And yet that is exactly what happened as 10 of the 12 apostles were killed in subsequent decades. After receiving supernatural power on the day of Pentecost, the apostles went out into the world preaching the Gospel message of forgiveness of sins through faith in the death and resurrection of Jesus Christ. (John 3:16)
Jordan Peterson understands human psychology, and he knows that people don't die for a lie if they know it's a lie. This fact of human psychology provides empirical evidence for Christ's resurrection. And if a person is willing to follow the psychological footprints of those who walked with Christ on this planet, he will be led straight into the arms of the One who said, "I know my sheep and my sheep know me." (John 10:14) (see "Jesus and the Eyewitnesses: The Gospels as Eyewitness Testimony" by noted New Testament scholar Richard Bauckham)
The premise that "nobody knows what is finally true" is a false claim. It is false in the natural world and in mathematics, and it is false in the supernatural and spiritual realm as well. (see "The Mathematical Proof for Christianity Is Irrefutable") Currently, the natural world and the supernatural realm are woven together in time and space. One day, the natural world will give way to heaven and hell. These two places were created by God, and everyone will spend eternity in one of these two extreme destinations. (see "There are No Atheists in Hell" and "Is Your Name in Heaven's Reservation Book?") Jesus made it clear on many occasions that heaven and hell are absolutely objective, real, eternal, and experiential.
Human intelligence alone is incapable of accepting the truth claims of Christ. Divine revelation, on the other hand, imparts tremendous wisdom and insight to everyone who accepts God's Word as the truth. The miracle of Christian faith involves revelation, rational thought, and the reception of a free gift on the part of the receiver. "Yet to all who received Him, to those who believed in His name, He gave the right to become children of God." (John 1:12)
And so if God says something, it is true today, tomorrow, and forever. Or to use Jordan Peterson's terminology, the truth claims of Jesus are objective fact truths and finally true, by definition.
Dan Delzell is the pastor of
Wellspring Church
in Papillion, Neb. He is a regular contributor to The Christian Post.