What Every Married Woman Is Asking Herself Right Now
We've had a few rude awakenings in the news over the past couple of years—first with the Ashley Madison leak, and now with the latest onslaught of powerful men falling from grace for their alleged deeds of misconduct.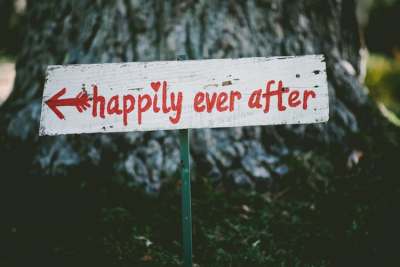 We've had a few rude awakenings in the news over the past couple of years—first with the Ashley Madison leak, and now with the latest onslaught of powerful men falling from grace for their alleged deeds of misconduct.
I think in the past it would have been pretty easy to chock up these incidents to men just being men or something that we just have to live with. But it seems that with this latest cycle of revelations, it's become clear that women just aren't going to take it anymore.
I can certainly empathize with these women who haven't come forward until now. Here they are in what could possibly be their dream job, faced with an impossible choice: Do I speak up and potentially lose my job because of the power he holds over me, or do I keep my mouth shut and pretend it never happened?
What we can no longer pretend away is the fact that these aren't isolated incidents by unusual men. The trending #metoo hashtag was a good example of how prevalent this problem is. These are seemingly normal, everyday men. And I say normal because sex-obsession is normal. The statistics surrounding porn use are staggering. The fact that 64 percent of men are viewing it on a monthly basis speaks to the lengths at which men have watched women be debased, devalued, and cheapened to mere objects of sexual fantasy and desire.
So why then would it be any surprise that so many men have carried this obsession into the workplace and their interactions with women? It shouldn't be. But judging by the reactions throughout the media to "Today" showanchor Matt Lauer's sins, it seems as though women are stunned, and a lot of men aren't being honest with themselves. No one is above engaging in this type of behavior. No one.
And that's why, today, married women—Christians and non-Christians alike—are asking themselves, Could this happen to me? Yes, I'm referring to sexual harassment, assault, and inappropriate conduct, but I'm also talking about our husbands, our marriages, our lives, destroyed. Could this happen to me?
Whether you're in a loving, committed relationship to a faithful man or in a marriage that's on the rocks, the truth is that we can still carry around insecurities about whether or not our husbands will remain faithful to us in heart, mind, and body. Whether you've been married one year or 30 years, it's still easy to get caught up in the what-ifs and start questioning his loyalty to you.
But here's the thing. Even if this does (God forbid) happen to your marriage, it is not because of you. It's not because you had low expectations, or because you let yourself go, or that you neglected to put safeguards in place, or didn't keep tabs closely enough. It's not because there was someone smarter or prettier or more adventurous than you. It is not your fault.
What we need now more than ever are men who take seriously the ramifications of pornography on their brains, their lives, their families, and the lives of its victims. This topic needs to be preached about regularly from our pulpits. We need small groups for men and women in our churches who have suffered the effects of porn use and addiction. We need to protect our children from the dark places of the internet that are waiting to claim them as addicts for life. And we all need to pray and ask God to renew our minds with his view of sexuality and repent of our sins in this area.
Far too many women have been hurt, victimized, and betrayed by the men in their lives. And while we are seeing progress with these recent cases coming to light, I'm afraid there are so many more stories that go unspoken and so many private conversations that happen behind closed doors in marriages that result in brokenness and pain. And the very people who have the ability to stop degrading women and root out this evil are the men who continue in their sin despite the earth-shattering consequences.
The truth is that God does not want us to be enslaved by our sins. And Christian men have the opportunity to be an example in a sex-obsessed world by deciding that women deserve better and proving it with their actions. I don't claim to know what it's like to struggle as man. But I do know what it's like to love someone else more than you love yourself. And I know that men are capable of being the best of what's good in the world. Men have the power to be amazing husbands and fathers, dying to their own selfish desires for the sake of their families. And when they do, the lasting impact of that decision far outweighs any momentary self-gratification and affects so many more lives than just their own.
Meredee Berg is Editorial Coordinator for Outreach magazine and has experience writing and editing for magazines, newspapers and the web. When she's not writing for work, she loves to get her thoughts down through blogging.