What this ex-Muslim realized talking with Christian businessmen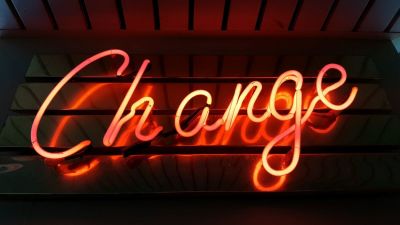 I addressed a room filled with successful Christian businessmen about how my life and career have changed since leaving Islam to become a Christ follower last week. I discovered several vital lessons when considering my faith through the lens of what the world considers "success." This event caused me to think about that transformation in a whole new way.  
As a federal contractor in national security, I was notoriously demanding and ruthless. I was determined to "win" in a male-dominated field and was unphased by the consequences of my actions on others. Employees, friends and even family members would describe me as "scary." I thought that was just a reflection of my success, but it eventually left me remorseful and alone.

When I reached the end of myself and met Christ, I was desperate not to be that person anymore. So when the Lord inspired me to go into ministry, I was terrified that those qualities would resurface. I was pleasantly surprised to discover that the true strength of the Lord does not come from brute force. It comes from knowing God is with us wherever we go. It comes from knowing how our story ends, no matter what happens here in this life. That confidence meant I didn't have to demand respect or push my way around. I could rest in the surety that God was in control. He was the best of planners.

"… the fruit of the Spirit is love, joy, peace, forbearance, kindness, goodness, faithfulness, gentleness and self-control. Against such things there is no law" (Galatians 5:22-23).

Once I could release the insecurities through repentance and find comfort in the Lord's presence, my defensive attributes of anger and bitterness gave way to the character traits of a true believer. I still giggle when people refer to me as kind or sweet because those words would never be used to describe me before meeting Jesus. The power of the Holy Spirit to manifest Christlike qualities in us is truly miraculous. It is how we draw people closer to Jesus. Whether it is a business meeting or dinner with an unbelieving family, our character is our most powerful witness. In my case, this is most definitely true!
Now, I rely on His guidance to inform every significant decision. I don't start any new project without praying and feeling confident God supports the idea. A direct relationship with a living God is what sets every believer apart from the average person.
"Do not be conformed to this world, but be transformed by the renewal of your mind, that by testing you may discern what is the will of God, what is good and acceptable and perfect" (Romans 12: 2).
Thankfully our profession of faith in the Lord Jesus Christ brings about salvation in an instant. However, the negative patterns in our minds may take years to overcome. If we do not take the time to break those destructive cycles, we may never become who Christ is calling us to be. In my journey, repenting to the Lord for the hurt I had caused, both to myself and others, was pivotal for my healing.

"If we confess our sins, he is faithful and just and will forgive us our sins and purify us from all unrighteousness" (1 John 1:9). 
Christians have the internal power of God to revolutionize how we deal with others and pursue success. I hope we all use it to draw people one step closer to Jesus.
Hedieh Mirahmadi was a devout Muslim for two decades working in the field of national security before she experienced the redemptive power of Jesus Christ and has a new passion for sharing the Gospel.  She dedicates herself full-time to Resurrect Ministry, an online resource that harnesses the power of the Internet to make salvation through Christ available to people of all nations, and her daily podcast LivingFearlessDevotional.com.