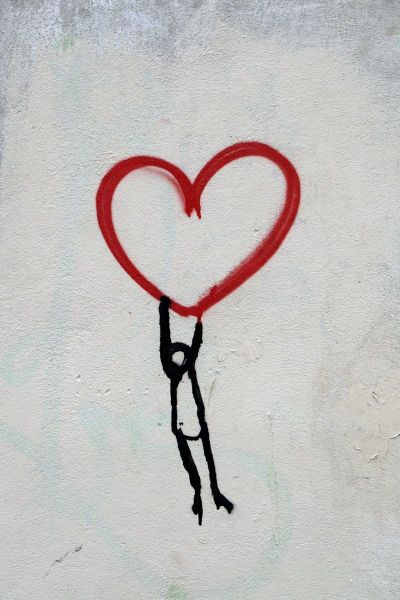 Today's preaching from Christian pulpits is filled with compromise, often because of the wrong presentation of biblical love. Since love is a powerful motivating force that can drive people to the limits of their abilities and existence, it needs to be defined correctly in the Church lest believers fall into grave error regarding our teaching and ethical standards (John 3:16 says, "God so loved the world that He gave His One and Only Son." This illustrates the power of divine love!)
In this article, I will attempt to demonstrate why love does not define God, but God defines love.
As background, some ancient writers identified various forms of love:
Familial love (in Greek, Storge)
Friendly or platonic love (Philia)
Romantic or erotic love (Eros)
Divine or unconditional love (Agape)
The contemporary world frequently reduces love to an erotic feeling between humans concerning selfish sexual fulfillment. This raw, erotic, transactional, sexual experience between two people (hookup) does not remotely resemble the biblical definition of love. Also, a feeling-centered understanding of love (Philia), whereby people connect emotionally, liking each other as friends, limits our understanding of this powerful word, Love. The apostle John says God is love (1 John 4:8).
Unfortunately, many interpret this verse to mean that God has no standards except an emotional feeling of love, compassion, and empathy (philia) toward the plight of others. However, our subjective, "feeling centered" understanding of the word does not fully comport with the biblical understanding of love. There is a reason why Scripture says "God is love" and not "love is God." This is because God is the One who frames and defines love, derived from the character and holiness of His divine nature. Consequently, we cannot separate one attribute of God (love) from other significant attributes of God, such as righteousness and justice, which are the foundation of His throne (Psalm 89:14).

Love without holiness and righteousness has no real foundation. Conversely, without the framework of God's character, love in and of itself is not anchored by any standard and is only defined by subjective, mercurial human feelings, personal desires, and opinions.
The New Testament definition of love

The apostle Paul defines love as actions, not mere sentiments (1 Corinthians 13).
What does the Old Testament law have to do with love? Everything! God gave Moses a template in the Old Testament that defined love in the 10 Commandments (Exodus 20). Each commandment depicted love in action toward God or our neighbor. How do we know these commandments were about love? When questioned about the greatest commandment, Jesus said to love God fervently (with heart, soul, and mind). He concluded later by stating that all the law and the prophets hung on two commandments: loving God fervently and loving one's neighbor (Matt. 22:36-40). The apostle Paul summarized the 10 Commandments by writing, "Love is the fulfillment of the law" (Romans 13:8). The apostle James also connected love and the law of God when he wrote in his letter: "If you really fulfill the royal law according to the Scripture, 'You shall love your neighbor as yourself,' you are doing well ..." (James 2:8-9).
Unfortunately, some contemporary pastors ignore the law in their preaching, making it seem like Jesus inaugurated a new era of love (like 1960s-era hippies) and negated the Old Testament moral law. However, Jesus clarified that He did not come to abolish the law but to fulfill it (Matthew 5:17).
Jesus further stated that the proof of someone loving Him was that they obeyed His commandments (John 14:15). Jesus even said: "Whoever has my commandments and keeps them, he is who loves me. And he who loves me will be loved by my Father, and I will love him and manifest myself to him" (John 14:21). Thus, when we tell people that Jesus loves them just as they are, we also need to say to them that He expects them to repent (change their thinking), and to bring forth fruit that proves their repentance.
John the Baptist connected a lifestyle change (fruit) as proof of repentance, and so did Paul the Apostle (Matthew 3:7, Acts 26:20, Romans 6:21). Of course, we are not saved by works but through faith (Ephesians 2:8-9). The first step is evangelism to promote an encounter with Jesus, the forgiveness of sins, and being born from above before we can expect people to change their lifestyle habits. It is impossible to serve God without the Spirit of God and Jesus living in us and through us (Galatians 2:20; 5:16-17).
However, the Spirit of God enables Christ's followers to uphold the law, not negate it (Romans 3:31; 8:3-4). As a result, the proof that a person is truly saved is through their works which will be demonstrated over time, not by merely repeating a prayer for forgiveness (Ephesians 2:10; James 2:17). Indeed, the grace of God has appeared to empower believers to renounce ungodliness and worldly passions so we can be zealous to do good works (Titus 2:11-14; 3:8).
So, when pastors tell their congregation to disconnect from the Old Testament and to focus only on grace and the love of God, without framing it concomitantly with His holiness, righteousness, and justice, they fall into the heresy of Antinomianism. This gives people a license to sin, which Scripture condemns (Romans 6:1-2; Jude 4). Antinomianism is a word in Greek which means anti, "against"; nomos, "law"; a doctrine that teaches Christians are freed from obeying God's moral law due to the grace of Christ revealed in the Gospel. The antinomians regarded the necessity of obedience as legalistic.
May the Church define love through the character and holiness of God and no longer by the standards and definitions of the world. In so doing, may the Church begin to experience a move away from the heresy of Antinomianism and hyper-grace and preach the whole counsel of God like Paul did (Acts 20:27).
Dr. Joseph Mattera is an internationally-known author, consultant, and theologian whose mission is to influence leaders who influence culture. He is the founding pastor of Resurrection Church, and leads several organizations, including The U.S. Coalition of Apostolic Leaders and Christ Covenant Coalition.
To order his books or to join the many thousands who subscribe to his newsletter, go to josephmattera.org