You Might Want to Rethink How You Name Your Child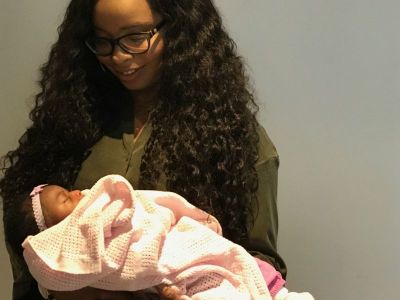 There are many things we take for granted and do as we wish. But the Bible has direction to help us know how to pray as we name our children after birth. First, we see that God pre-knows and is the architect of all births. Isaiah for example foretells the birth of Christ.
Isaiah 9:6-7 For to us a child is born, to us a son is given, and the government will be on his shoulders. And he will be called Wonderful Counselor, Mighty God, Everlasting Father, Prince of Peace. Of the greatness of his government and peace there will be no end. He will reign on David's throne and over his kingdom, establishing and upholding it with justice and righteousness from that time on and forever. The zeal of the LORD Almighty will accomplish this.
Then, God also tells us, in John 20:21 that He sends us to the earth in the same way as Christ was sent. We can therefore learn from the birth and naming of Christ.
John 20:21 Again Jesus said, "Peace be with you! As the Father has sent me, I am sending you."
Our coming to the earth is an errand ...a sending. May we never misunderstand the reason for our coming as we consider some important truths about the birth and sending of Christ, and the example set for us as it pertains to our babies. We must not forget that our babies come through us, but do not belong to us ...they belong to God and there is a reason for their coming.
Christ was born into a family. A father was there, a mother was there ...a home was there. Family is protection and is God's way. Today, there are many ways children can come ... in a test tube, in someone's borrowed womb, ... donating a sperm cell. Even though the birth of Christ was of the Spirit, Christ was born into a family. Family is a critical part of God's plan. We must pray that God keeps our family. Pray against laws that dismantle the family. We must pray that God will sustain the family structure ...physically, spiritually and financially. The enemy of God is against the traditional family. Children are designed of God, to thrive in a healthy family environment.
Christ was a gift . Children are a blessing and are not meant to give us pains and sorrows. But I have seen many who hate their children, who are saddened by the troubles that have come to them because of their children. But this should not be so.
In Psalm 127: 3-5 (NIV) 3 Children are a gift from the Lord; they are a reward from him. 4 Children born to a young man are like arrows in a warrior's hands. 5 How joyful is the man whose quiver is full of them! He will not be put to shame when he confronts his accusers at the city gates.
A reward is a pleasant thing that brings joy, comfort, delight ... may our sons and daughters be a reward to our families
Children of the youth are like arrows ... they are sent in a direction. They do not wander around aimlessly. May our sons and daughters be well directed and led and guided by the Holy Spirit. May parents receive grace to teach the children to go in a right path.
May our children coming into our family cause all that is shameful to depart from our homes.

Christ had purpose. A good purpose. The Bible said the government shall be upon his shoulders. All of us have a mission in life,that we are to fulfil. It is a good vision, it is a vision that serves God ... it is also a vision that serves mankind. So shall our sons and daughters find their missions and fulfil them. They will not run on another's track ... they will not run and in the end find themselves disqualified. In this race of life ... we must pray that we finish well. God says well done, when our purpose is accomplished.
Christ's name was prechosen ... Names are not random words from nowhere. They are not meaningless expressions. We cannot name our children after favourite filmstars ...or name our children after favourite grandparents or based on a memory we cherish. The names given to Christ had clear and special meanings tied to what Christ was going to be. By the grace of God, we must pray to confirm that we are naming our children as God Himself has already named them. Every mouth of any that will give a name that God has not endorsed shall be made quiet. Did you see that God opened the dumb mouth of zecharias, just after John was named in
Luke 1:63-64 He asked for a writing tablet, and to everyone's astonishment he wrote, "His name is John." Immediately his mouth was opened and his tongue set free, and he began to speak, praising God.
The right name is important. Pray about the name of your children. When we name our children aright, God gives new grace to praise Him as we are releasing another arrow of God.
Finally, the Child Jesus had a kingdom of eternal greatness and peace. Why should the inheritance of Christ concern us.
In Romans 8:17 New International Version (NIV) 17 Now if we are children, then we are heirs—heirs of God and co-heirs with Christ, if indeed we share in his sufferings in order that we may also share in his glory.
Our children are born to be heirs ... meant to have an eternal greatness and peace ... and should be brought up knowing that one day, all that Christ has, will one day belong to them. But only if we share in His sufferings. There are many stages in the life of the Christian when we must bear circumstances that appear painful. There are many "Nos" in the Bible when our society, our sons and daughters want to hear "Yes". The upbringing of our children will entail teaching them to bear sufferings and much painful corrections ... to obey God and patiently wait on Him in trials. Parents, when they are wealthy and comfortable, want to give their children all the comforts they can ...this is good, but we must not get in the way, when God is teaching them to bear sufferings so they can say " I know how to be full and how to be empty" ... so they can say " I know how to be on top and how to be chastened and low."
A good prayer to pray when we name our children is that their names will be those that God has written in His book of life. To pray that they will not miss an eternal inheritance. Indeed may we all, that are reading this post, not miss our eternal inheritance. Amen.