3 'deal breakers' Biden must prioritize to 'restore the soul of America'
In keeping with longstanding tradition, a member of the U.S. Senate recently read aloud George Washington's Farewell Address on Feb. 22, his birthday under the Gregorian calendar.
This year, our country has suffered disease, violence and division, and I believe Washington's words are particularly apt: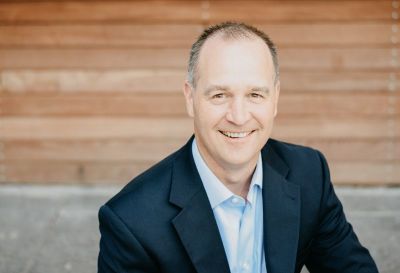 "Reason and experience both forbid us to expect that national morality can prevail in exclusion of religious principle. It is substantially true, that virtue or morality is a necessary spring of popular government."
Religion and morality have always been critical pieces in the foundation of our free society. Like our Founding Fathers, President Biden should heed the calls of Christians across the nation on these issues.
If President Biden is truly fighting for the soul of America, as he said while on the campaign trail, then he should do three things:
Defend international religious freedom
In 2018, the Trump Administration nominated Sam Brownback, former governor of Kansas to the position of ambassador-at-large for international religious freedom. This position, originally created by the International Religious Freedom Act of 1998, leads the Office of International Religious Freedom at the federal level. The office exists to "promote universal respect for freedom of religion or belief for all as a core objective of U.S. foreign policy, monitor religiously motivated abuses, harassment and discrimination worldwide, and recommend, develop and implement policies and programs to address these concerns."
With former President Trump no longer in office, this position is now vacant. The Biden administration has an obligation to not only the American people but also to the entire world to fill this position. Likewise, President Biden must appoint a new national security council advisor on international religious freedom, a position that is called for under the International Religious Freedom Act.  That role had been left by the wayside until President Trump formally instituted it and appointed Sarah Makin-Acciani last year.
Additionally, the Biden administration must continue with the Ministerial to Advance Religious Freedom, an annual gathering of religious, political and civil leaders from around the world. This forum, which began in 2018, is of utmost importance in defending and promoting international religious freedom and strengthening relations with other nations and cultures.
President Biden must keep religious freedom as the heart of foreign policy — not just a part of it.
Protect the Hyde Amendment
In a reversal of course, President Biden has called for the Hyde Amendment to be repealed after decades of supporting it. 
The Hyde Amendment Codification Act was introduced in the U.S. Senate in 2013 and bans federal funding of most abortions. On the anniversary of the U.S. Supreme Court's ruling on Roe v. Wade, the White House released a statement which read in part, "In the past four years, reproductive health, including the right to choose, has been under relentless and extreme attack."
Though the Biden-Harris administration has called for unity, they have made it clear they believe those who are pro-life are "extreme." Moreover, they don't just want to keep abortion legal — they want people who are pro-life to fund it.
Additionally, President Biden recently rescinded the Mexico City Policy. In summary, the policy prevents international nongovernmental organizations (NGOs) from performing abortions or advocating for abortions with either U.S. or foreign funds as a condition of receiving federal U.S. funding for family planning programs. Now, American tax dollars will fund abortions overseas.
Scripture is very clear on the sanctity of human life: we are all made in the image of God. Every life has dignity, value and worth. At a minimum, President Biden should immediately establish a bipartisan "Abortion Reduction Task Force," as President Obama attempted to do in his first term.
Stand with Israel
During his time in office, President Trump took decisive action to protect Israel and the Jewish people. He moved the U.S. Embassy in Israel to Jerusalem and he facilitated the Abraham Accords, history-making peace agreements between Israel and the United Arab Emirates, Israel and Bahrain, Israel and Morocco and Sudan.
Thankfully, President Biden's nominee for U.S. Ambassador to the United Nations, Linda Thomas-Greenfield, has stated she supports Israel. "I look forward to standing with Israel, standing against the unfair targeting of Israel, the relentless resolutions proposed against Israel unfairly," she said at her recent Senate confirmation hearing.
I commend President Biden for his nomination of Thomas-Greenfield and his administration's desire for peace as U.S. Acting Representative to the United Nations Richard Mills noted in a speech. However, President Biden must act accordingly: only recently did he call  Israel's Prime Minister, Benjamin Netanyahu. Before that call, he moved to restore relations with Palestine — he has also demonstrated an interest in negotiating with Iran.
We at My Faith Votes will stand in support of Israel. Israel is the birthplace of the Jewish and Christian faiths, and Judeo-Christian values were key to America's founding. More importantly, God's love for his people, displayed throughout Scripture, compels us to remain unwavering in our commitment to the Jewish people and their right to live peacefully in their eternal homeland.
We believe the protection of religious freedom, the unborn and Israel is more than a strategic political decision — it's also choosing God's blessing for our nation as we align our priorities with his.
Jason Yates is CEO of My Faith Votes, a nonpartisan movement focused on motivating Christians in America to participate in local and domestic elections. By partnering with local churches, pastors and national faith leaders, My Faith Votes mobilizes and resources Christians to lead the conversation on the place of faith in culture and politics. Gov. Mike Huckabee serves as the organization's honorary national chairman. Website |
 www.myfaithvotes.org
 Twitter |
 @MyFaithVotes
 Facebook |
 My Faith Votes