Answers to My Critics on Why I Didn't Sign the Paige Patterson Letter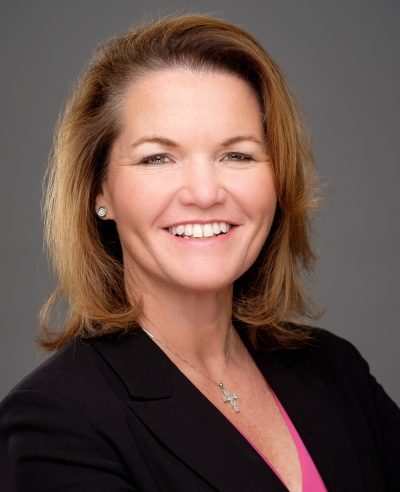 When I shared why, as a Christian, woman and member of a church in the Southern Baptist Convention, I'm not signing the letter calling for the resignation of Paige Patterson, the reaction of some was predictable contempt. Here I will attempt to publicly answer the questions being privately asked:
1) Why not sign the petition vs Patterson? Do you think he should remain in leadership?

2) What's the bigger context of Christian mutual submission and marriage that makes "wives submit to your husbands" a tenable teaching even in 2018?

3) How can justice be served in this #MeToo moment in the SBC and evangelical Christianity in America writ large?
I'm not signing the letter for many reasons. Among them: I recognize my own complicity, I am not willing to concede a systemic problem can be reduced to the sin of an individual, I know that removing one leader does not change a culture, and I don't want to see the conversation end in the boardroom of one seminary.
Each of the examples being lifted up to bring Paige Patterson down were statements made in the context of very public events. He was not alone in his sin. Every Christian present was in a position to raise a voice of opposition and follow the Matthew 18 model of confrontation. Apparently no one, over many years, did so. We laughed along while the Word of God was mishandled and submission in marriage was misrepresented. This is a moment of truth and the sin we face is systemic and substantial. The sin is also personal and dispersed throughout a system of thinking, cultural practices, and generational behavior, both public and private. The change in leadership we need not confined to one office holder. We need a change of every heart in the Body of believers.
That brings us to the bigger context of the conversation we're having in America in 2018 at this #MeToo moment. Specifically, is the Christian vision of marriage and mutual submission to Christ in marriage still tenable? Short answer: yes. The challenge Christians face in every generation is to receive the Word of God for what it really is and then allow God to bring us into conformity with His will. That's hard when what God has said does not align with what the world is telling us about ourselves, our relationships or our purpose.
When applied to marriage that means we have to hear God above the voices of those who say self is sovereign, gender differences don't matter, sex and child raising aren't inherently tied to marriage, and marriage is personally defined. Each of those ideas is in error according to a historically Christian worldview.
There may be no point at which authentic Christianity runs more contrary to the current cultural tide than on the subject of marriage and submission. But there is no way to receive Colossians 3 and Ephesians 5 as the Word of God apart from an understanding of the cosmic eternal reality of Christ and His bride, the Church nor apart from the sovereign ordering of God in creation. People operating out of worldview which proclaims autonomy in all things, cannot and will not understand this.
Here we can leave no room for doubt: abuse, in all forms, is always wrong. Abuse, in all forms and in all relationships, is contrary to the character and will of God. It is not Christian to treat any human being as anything less than a divine image bearer and a person for whom Christ died. This truth applies to the conversations we are having as a nation about race, immigration, life, coarse talk, pornography, entertainment, sexual violence and gender equality.
To those who would say this teaching on submission is what paved the way for Patterson's teaching and abuse of both his positional authority as a pastor and the cultivation of a culture that communicates to women they are of less value to God than men, I would say a misunderstanding paved the way for misrepresentation. Submission to Christ in all things (Colossians 3) is the starting point of the submission conversation in marriage. And the conversation is incoherent in every other context.
Where then is justice in all this? If you've ever been sinned against you know the power of the heart's desire for justice. That desire is planted there by God. The reason we long for justice is because God is just. In a world bowing to the idol of autonomy where everyone does what is right in their own eyes, there can be no real justice because the powerful Lord it over the weak. There can be no justice in a world where people are considered as of no more value than blobs of tissue or useful cogs for serving the means of production. Without God, there is no justice because there is no basis for a moral code beyond whatever the majority or those in power consider moral in the given moment. There may be punishment and there may be retribution and there may be reparations but there will not be redemptive restorative justice without repentance. And true repentance is an inherently Gospel conversation which applies to persons, marriages and yes, institutions like the Southern Baptist Convention.