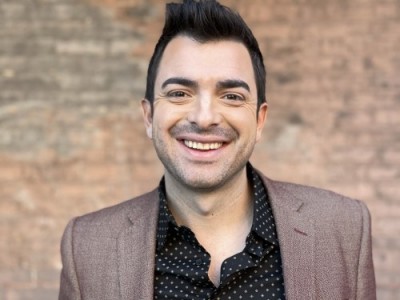 As President Biden evolves into the new mouthpiece for trans-affirming abortion-loving progressive Christianity, some Americans are looking to the Catholic Church to weigh-in on his position to help churchgoers discern which version of Christianity should be deemed the correct one. While evangelicalism has a long history of refuting pro-choice policies and shedding light on the incompatiability between same-sex unions and a Biblical worldview, recent happenings such as the January 6th attack on the Capitol and highly publicized scandals among prominent Christian pastors, such as Hillsong's Carl Lentz and apologist Ravi Zacharias, have arguably somewhat diminished (temporarily) evangelical's credibility in the eyes of the masses. 
Wherein non-Catholic Christians have often been critical of the Vatican over doctrinal issues, now all eyes are on Rome to see if the papacy will uphold Biblical orthodoxy or cower in fear to cancel culture by giving into the demands of the Christian Left. (For more on Progressive Christianity, see Lucas Miles' new book, The Christian Left: How Liberal Thought Has Hijacked the Church) Surprisingly, despite past evidence to the contrary from Pope Francis, this past week the Vatican took a firm stance on Biblical orthodoxy after announcing it's "impossible" for God to bless same-sex unions, because God cannot "bless sin." 
Their decision was immediately met with criticism from far left activists, like CNN's Don Lemon, who accused the church of needing to "reexamine themselves and their teachings", as well as pop icon Elton John who declared the Catholic Church's position "hypocrisy", after revealing that the Vatican allegedly invested millions into John's biopic "Rocketman". 
With the Vatican at least offering lipservice to traditional Christian values, other prominent Catholic authorities are actually doing something to maintain the church's historical stance on sexuality and simultaneously criticize the Biden administrations' support of abortion rights. Archbishop Joseph Naumann of Kansas City, Kansas is one such church official who rebuked President Biden by clarifying that while he may be president, "he cannot define what it is to be a Catholic and what Catholic moral teaching is".
The question though remains if leaders like Archbishop Naumann, as well as other conservative Catholics clergy, (Remember Fr. Robert Morey who made headlines in 2019 for refusing then former Vice President Biden the Eucharist) carry enough influence to steer the 2,000 year old Catholic Church, which has become infiltrated by progressive Bishops, back to its first century roots.
Ultimately though, they might not have to.  
In recent years, outspoken Catholic voices have risen up calling for a return to orthodox teachings and conservative politics. Former Planned Parenthood director turned conversative Catholic pro-life advocate Abby Johnson, as well as author and Catholic Youtube commentator Dr. Taylor Marshall, have each spoken out against progressive ideology within both the church and state. Individuals such as these are joined by everyday conservative Catholic laypeople urging Christians to remain true to Biblical values and a traditional understanding of gender and sexuality. A perfect example of this is TikTokker Aaron Lange, who regularly posts videos promoting pro-life teachings and warning of the dangers of pornography.
As radical democrats work to dismantle the framework of the American way, it's likely going to take more than tweets and Tiktoks though to transform America's religious psyche back to anything that resembles our nation's Judeo-Christian foundings. Yet to be seen is if the Vatican can keep their own internal radicals from negatively swaying the church long enough for the remaining traditional clergy to effectively denounce the Catholic facade veiling the Biden administration's anti-God underpinnings.