Christians Should Pay Attention to the Firing of This Gay Teacher
Every Christian, and particularly every Christian school in America should be paying attention to what is happening to Saints Peter and Paul Catholic School in Miami!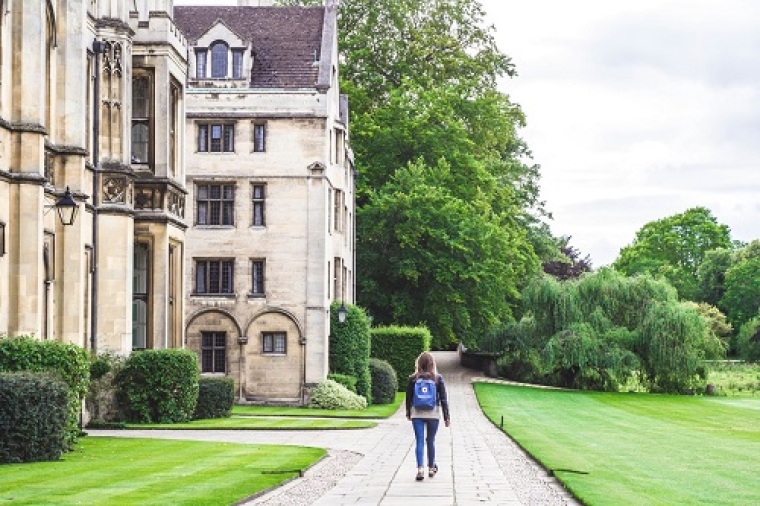 Every Christian, and particularly every Christian school in America should be paying attention to what is happening to Saints Peter and Paul Catholic School in Miami right now. Government is not threatening them (yet). The lynch mob of public opinion is. And why? Because they adhere to Christian doctrine on sexual ethics.
David French writes about this very well at National Review, outlining the reality that when the rights of conscience and religious liberty ultimately collapse in America, it likely won't be the result of heavy handed government authoritarianism. It will be the result of a culture "offended" by the ethics and teachings of the faith.
If you don't know what happened, a first-grade teacher at the Miami Catholic school was fired because she broke the contract she signed to work there. After signing and agreeing to a moral turpitude clause in her teaching contract, the female first grade teacher recently married a woman – an act that obviously breaks her promise to the school.
She was fired (just like she would have been fired if she was outed as having committed adultery, or been living with her boyfriend out of wedlock, or any number of Biblically immoral decisions). But you know what happens next.
The media kicked it into full advocacy mode with the shaping and framing of the story:
Catholic School Fired Gay Teacher Because She Got Married – Time
Gay Teacher Fired After Posting Wedding Photos on Facebook – Newsweek
Openly Gay Teacher Fired After Posting Wedding Pictures on Social Media - NBC
Even Joe Rogan, the comedian who typically roasts social justice warrior-style political correctness, amplified the media's angle on his Twitter feed.
When the media had done their job, the public – that has no appreciation or respect for Christian orthodoxy – joined in the outrage. Parents who happily send their children to the private school for the productive environment and quality education, but who have no use for the actual doctrines of the church that operates the institution, rushed behind microphones, in front of cameras, and to the nearest reporter they could find to express their shock and outrage at the bigotry.
Except there's nothing bigoted about it. I attended a private Christian university for my undergrad degree. Our Resident Director was fired because he admitted to drinking champagne at a wedding, which violated the moral covenant he had signed. That covenant stated that abstaining from alcohol would be a condition of his employment. It didn't really matter if I, or any of the other guys in my dorm thought he was a great RD. The university wasn't firing him because they were bigots or didn't like him personally. He broke the contract.
A multitude of examples abound for this kind of thing, and usually, no one bats an eye until the aggrieved belong to a designated victim class. Then a headline that could have been accurately written, "Local teacher fired for breach of contract" becomes a weapon for the fascists to propagandize the masses against the faithful.
This is the flagrant intolerance of the so-called tolerant. Those who wrap themselves in the sloganeering of "love" show fangs of contempt at anyone subscribing to an ideology that conflicts with their dogmatic allegiance to the spirit of the age. They arrogantly offer to allow Christians to remain Christians, so long as they do not uphold or practice the doctrines that modern minds find unpalatable.
Christians in business and education are going to learn sooner rather than later that when Jesus said, "Men will hate you because of me," He wasn't joking. The only dilemma that remains is for us to decide whether our allegiance to His doctrine is strong enough to withstand that hate.
Peter Heck is a speaker, author and teacher. Follow him @peterheck, email peter@peterheck.com  or visit www.peterheck.com.