God Can Give You the 'Want To'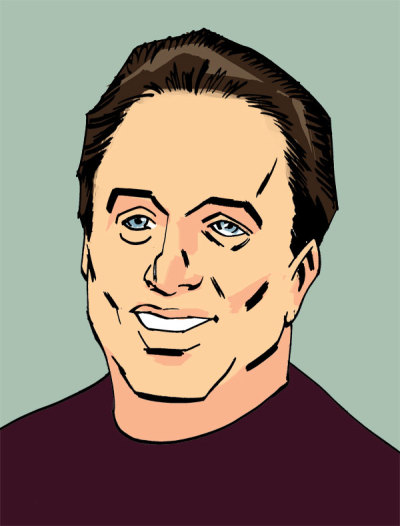 Christianity isn't about God getting you to do things you don't want to do. It is about God changing what it is you want. The supernatural power and love of Christ actually changes people from the inside out. And this transformation involves a mighty river that only God can produce within your inner being. The flow is the wellspring; the living water (John 7:38,39); the anointing (1 John 2:27); the Holy Spirit. He is the third Person of the Trinity. Without Him, you cannot be saved and make it into heaven. The Holy Spirit is the only Person who can bring you to faith in Jesus Christ. "No one can say 'Jesus is Lord' except by the Holy Spirit." (1 Cor. 12:3)
"But I don't want to follow Jesus. I don't want to be 'saved.'" And you never will until you come under the conviction of sin that only the Holy Spirit can give you. Jesus said, "When He comes, He will convict the world of guilt in regard to sin and righteousness and judgment." (John 16:8) The problem is our sin, and God's perfect solution is the Savior. Once you accept Christ's sacrifice on the cross as the payment for your sins you are able to say, "Jesus is my Savior." A relationship with Christ gets personal the moment you receive Him by faith. (John 1:12) Jesus is willing to become not only your Savior and Lord, but also your Friend and King. Here again, we are completely dependent upon the Holy Spirit to bring about the "new birth" (1 Peter 1:3) within us through faith. This is how a person is redeemed, justified, forgiven, born again, and saved. And it happens on the front end of a relationship with Christ through the miracle of conversion.
The biggest hurdle for people is the sin of unbelief. But the moment you enter God's family through repentance and faith you enter the flow. This of course is when another challenge begins to present itself. You start to realize that saying 'No' to certain things is essential if you are going to stay in the flow. It is the only way to remain eager to worship and obey God. Disobedience interrupts this powerful flow because it compromises our motives and our mindset. This is why it is so critical for a believer to maintain a close walk with Jesus. Otherwise, we are prone to go off the rails and even become double-minded. (Check out these "7 Characteristics of a Double-Minded Believer.")
The apostle Paul described the source of the Christian life: "It is God who works in you to will and to act according to His good purpose." (Phil. 2:13) In other words, God can give you the 'want to.' But you will need to come to Him often in prayer and remain steadfast in His Word. "Come near to God and He will come near to you." (James 4:8) A teenage girl who became a Christian said, "I used to be a sinner running after sin, but now that I'm saved, I'm a sinner running away from sin." While our sinful nature is rooted in selfishness and a constant propensity toward sin, the Holy Spirit within us produces a hatred for the sinful inclinations so common within each of us. In fact, this battle goes on everyday for believers in Jesus Christ.
No wonder Paul wrote, "Live by the Spirit, and you will not gratify the desires of the sinful nature. For the sinful nature desires what is contrary to the Spirit, and the Spirit what is contrary to the sinful nature. They are conflict with each other so that you do not do what you want." (Galatians 5:16,17) The desire to obey the Lord is one thing, but the power to pull it off is another thing altogether. The devil, the world, and our sinful nature stand in the way of our spiritual progress as disciples of the Lord. Thankfully for the believer, "greater is He who is in you than he who is in the world." (1 John 4:4) And so a Christian is able to say with confidence, "I can do all things through Christ who strengthens me." (Phil. 4:13)
Do you want to live for Jesus Christ? If so, you will need to stay "filled with the Holy Spirit." (Eph. 5:18) And so you see, we are not only completely dependent upon the Lord for salvation, but also for the power and the desire to do His will. Unless we stay under the waterfall of God's amazing grace, we will fall back into the old pattern of deliberate sin.
The apostle Peter wrote, "A man is a slave to whatever has mastered him. If they have escaped the corruption of the world by knowing our Lord and Savior Jesus Christ and are again entangled in it and overcome, they are worse off at the end than they were at the beginning. It would have been better for them not to have known the way of righteousness, than to have known it and then to turn their backs on the sacred commandment that was passed on to them." (2 Peter 2:19-21)
This makes life for every believer rather fluid. That is to say, the minute we stop saying 'No' to sin we immediately begin to backslide. This is highly offensive to God and it makes a believer miserable. There is no contentment when trying to live with one foot in heaven and one foot in hell. Something has to give. And when it does, we find ourself either back in the full flow of the Holy Spirit's power, or back under the spell of our sinful nature. It all depends upon whether or not we choose to keep in step with the Holy Spirit. (Gal. 5:25) When we do, good fruit is produced. (Gal. 5:22,23) When we don't, we rush into sin all over again and thereby lose our hunger and thirst for Scripture, prayer, and gathering with other Christians for worship and biblical instruction.
By the way, I would encourage you to get alone with God tonight and worship the Lord as you listen to Christian music. For example, the powerful song on this Hillsong video is amazing. Living water will fill your soul as you worship the Lord "in spirit and in truth." (John 4:24)
It comes down to the flow. Are you in God's holy flow today, or are you feeding the desires of your sinful nature? Why not call upon the Lord today? Confess your sins to God as you turn away from them, and trust Jesus to wash your sins away with His blood. "In Him we have redemption through His blood, the forgiveness of sins, in accordance with the riches of God's grace." (Eph. 1:7) And so the next time you don't feel like serving God, just ask the Lord to give you the "want to" as you turn to Him in a spirit of repentance and faith. You will begin to flow once again in the joy and power of the Holy Spirit.
"I Need Thee Every Hour" is a classic hymn written by Annie Hawks nearly 150 years ago. The music was composed by her pastor, Robert Lowry, and it describes a relationship with Christ this way: "I need Thee, O I need Thee; Every hour I need Thee; O bless me now, my Savior, I come to Thee." Now there is a recipe for success!
Dan Delzell is the pastor of
Wellspring Church
in Papillion, Neb. He is a regular contributor to The Christian Post.