God shed His grace on us, now we need His mercy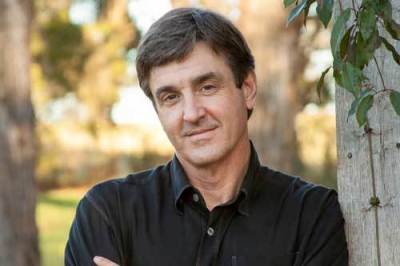 I think it's fair to say that God has shed his grace upon our nation. The blessings our country has enjoyed cannot be understood solely as the result of good leadership, or unique natural resources. We are the inheritors of something far more significant. God Himself has been involved in our nation's emergence and sustained success.
I woke up recently with an old song on my mind. The first stanza probably sounds familiar:
'O beautiful for spacious skies, For amber waves of grain, For purple mountain majesties Above the fruited plain! America! America! God shed His grace on thee. And crown thy good with brotherhood, From sea to shining sea!
God has blessed America. That is our story.
I know very well that God is not an American. Jesus, our Lord and Savior, is Jewish. The world is filled with people who have hearts for God and who live in beautiful places. But America represents something unique. The freedoms, the opportunities, the access to the Word of God, the teaching about God — they're not duplicated anywhere else. Our children have opportunities other children in the world simply do not have.
If you need more evidence of our uniqueness, pay attention to our southern border. There are tens of thousands of people gathered there today because they understand it's porous again. They endure a great deal to enter our nation, because the United States represents the promise of something better.
There are those who tell us our country is not great, and our history should not be celebrated. They say only selfishness and greed fueled the emergence of our nation. I would suggest that they are projecting upon history what's in their own hearts.
Our story is far from perfect. The human race is deeply flawed; it's why we need a Redeemer. Nevertheless, I believe the United States is a nation called into existence by God for His purposes. We have received a sacred trust. If we accept the grace, and refuse to follow the Lord wholeheartedly, we are a rebellious and ungrateful people. What will our generation say, in response to the grace that's been poured upon us?
I believe God is using the disruption of the past year to present us with an opportunity to realign our lives. We may not have chosen Him as fully as we could have. We may have strayed from His path. But as God is calling us, opening our awareness, and giving us new insight, we must declare before God and one another: We will not stop!
We must not be like the Exodus generation. They did stop. They decided they'd followed as far as they wanted. God had asked too much of them. The demands were too great. They were tired, and they refused to believe God had a plan for their good. They accepted God's grace, and received his blessings, then said, "We won't follow you any longer."
From our position, it's hard to believe they could have lived, on a daily basis, with the supernatural provision of God, and still said no to Him. I didn't understand it. In fact, I mocked that group of people until I walked through this season of COVID-19.
You see, once they left Egypt and crossed the Red Sea, the Hebrew people never again had a day that matched the routines that had defined their lives for generations before. There were no familiar recipes; no familiar habits; no familiar routines. Every day they were learning new things about following God: Priesthood, dietary rules, rules for community life, the ten commandments.
We haven't gone through a transformation that is anywhere near that drastic, but I think you'll agree early 2021 feels a lot different than early 2020. The habits and routines of our lives a year ago don't feel within reach of our lives today. It leaves us unsettled, and frustrated, and agitated. We long to go back to where we were.
These are the exact same things we hear expressed from the Israelites. Their heart condition robbed them of God's best for them. I don't want that for my life, nor do I want it for yours. We need fresh strength, and a new determination.
I would submit to you that if we wholeheartedly pursue the things of God, He will bring deliverance and victory. If he can stop the Jordon River and shake the walls of Jericho, we shouldn't be terrified of our circumstances. We must continue to pray for those in authority over us — that they would make choices that bring God's blessing to us. We must pay attention so we can pray informed prayers. We want our leaders to make decisions that let the name of Jesus be exalted in our nation, and that bring the blessings of God upon ourselves, our children, and our grandchildren.
Historically, it's clear God has poured his grace out upon our nation. Today, we need his mercy. As we watch, listen, think, pray, and act, God will lead us through the season ahead. He will establish our path. Our hope for ourselves, and our hope for our nation, rests in God alone.