How to Pray for Your Child Who Is Away From God
Parents and grandparents are watching their kids pull away from God. What can one do?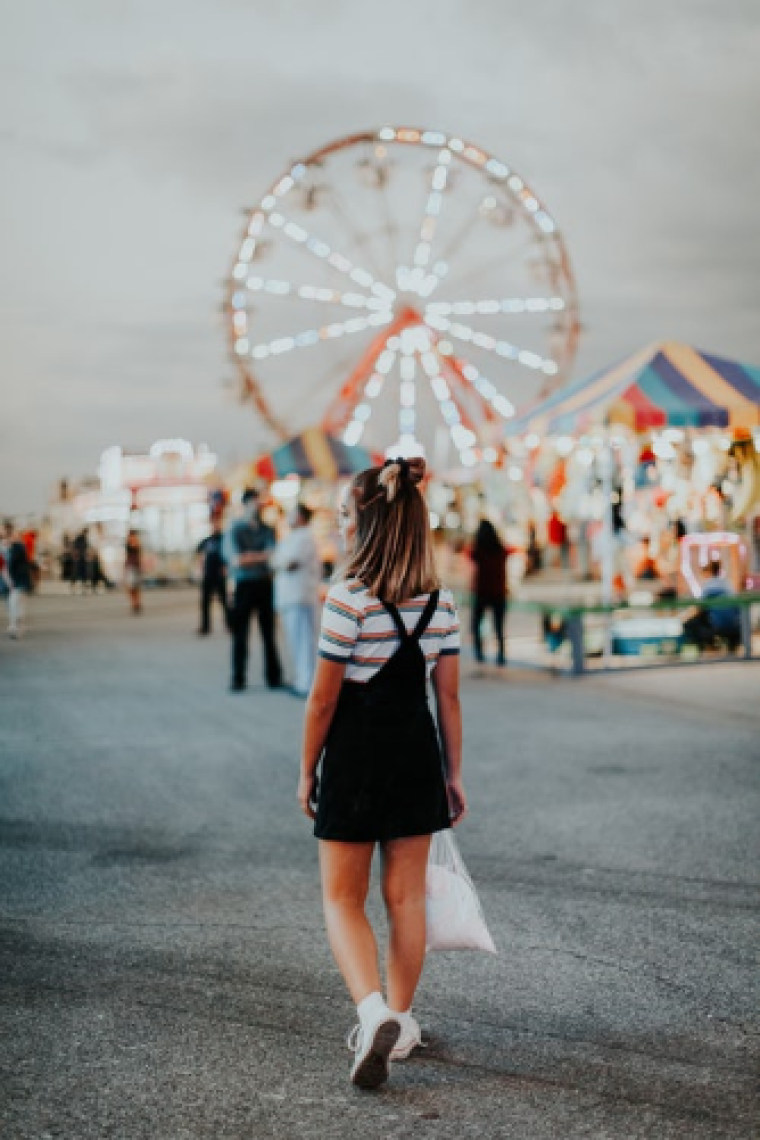 I had the chance to be involved in a couple of Christian parenting events this past week.
Much great information was shared, and lots of good discussions took place. It was a joy to be included in these events.
However, there was something I heard over and over that broke my heart.
Parents and grandparents are watching their kids pull away from God.
Children who once walked closely with Jesus are now out in the world frolicking and playing.
They've walked away from the Lord.
And, these parent's (and grandparent's) hearts are breaking.
Most of us have a family member who doesn't walk closely with Jesus anymore—maybe a child, maybe a grandchild, maybe a parent, or maybe even a spouse.
We've watched these loved ones drift away, fall away, pull away and even run away from God.
Our hearts are broken over them, but we aren't exactly sure what to do about it.
Can I suggest that you begin to super soak this person in prayer?
Invite your friends to pray.
Invite your family members to pray.
Ask your Bible study group to pray.
Pour out your prayers for this prodigal soul.
How should you pray?
I'd like to suggest seven ways you can powerfully pray for that one who is away.
First, pray that they will NOT ENJOY the pleasures of the world.
Verse – "Don't love the world's ways. Don't love the world's goods. Love of the world squeezes out love for the Father." (1 John 2:15, MSG)
Prayer – "Father, I pray that _________ will not love the world or the world's ways. I pray that they will not love the world's goods. Lord, don't allow this world to squeeze out Your love in _________'s heart. Instead, open _________'s heart back wide to You."
Second, pray that they will find the world to be EMPTY.
Verse – "Meaningless! Meaningless!" says the Teacher. "Utterly meaningless! Everything is meaningless." (Ecclesiastes 1:2, MSG)
Prayer – "Father, as _________ is out in this world seeking fun and pleasure, would You help them to come up empty? Make things so empty, so meaningless, so dry, so desolate, and so hollow to _________. Make them absolutely miserable in their sin and in their pursuit of this world."
Third, pray that they will TASTE THE KINDNESS of the Lord.
Verse – "if in fact, you have [already] tasted the goodness and gracious kindness of the Lord." (1 Peter 2:3, AMP)
Prayer – "Lord, would You allow _________ to really get a taste of Your goodness? Would You give _________ a sweet taste of your gracious kindness? Send into _________ 's world a great sense of how kind You really are."
Fourth, pray that they will EXPERIENCE THE LOVE of God's people.
Verse – "A friend should treat a troubled person kindly, even if he abandons the fear of the Almighty." (Job 6:14)
Prayer – "Father, would You send some loving Christian friends into _________ 's life? Would You allow _________ to experience the kindness of God's people especially now as _________ has pulled away from You? Like never before in _________ 's life, he/she needs godly people around him/her. Place these people in _________ 's world and use them to impact him/her."
Fifth, pray that they will know HOW MUCH God loves them.
Verse – "May you have power together with all the Lord's holy people to understand Christ's love. May you know how wide and long and high and deep it is." (Ephesians 3:18, NIRV)
Prayer – "Oh, Lord, would You allow _________ to understand Your love? Would You help _________ to know how wide, how long, how high, and how deep Your love is for him/her? May _________ began to grasp how very much You love him/her?"
Sixth, pray that they will BE DRAWN BACK to their first love.
Verse – "But I have this complaint against you. You don't love me or each other as you did at first! Look how far you have fallen! Turn back to me and do the works you did at first." (Revelation 2:4-5, NLT)
Prayer – "Father, would You bring _________ back to his/her first love? I remember when he/she first came into a relationship with You. They were so excited. Would You encourage them to repent, turn back, and do the works they did at first? Would You bring _________ back into a close relationship with You?"
Seventh, pray that they will FALL DEEPLY in love with Jesus.
Verse – "And you must love the LORD your God with all your heart, all your soul, and all your strength." (Deuteronomy 6:5, NLT)
Prayer – "Lord, would You draw _________ to Yourself? Would You encourage _________ to fall deeply in love with You? Inspire _________ to love You with all of their heart, their soul, and their strength. Put people around them who sincerely love You. Use these people to prompt _________ to love You more."
Special word... it may take awhile for your loved ones to come back to the Lord.
Pray on!
Don't lose heart.
Don't give up!
In James 5:16, the Bible reminds us...
"The prayer of a person living right with God is something powerful to be reckoned with."
Melanie is a Christian blogger, Motivational Speaker, Author, and Marketing and Social Media Consultant. She's married to Randy and mom to two awesome college students. God's grace never ceases to amaze her. You can find out more about Melanie & her ministry at www.melanieredd.com. You can connect with Melanie at Facebook, Instagram, Pinterest, Twitter.The Ministry of Hope is all about helping others to succeed in ministry and in life. All of our messages, written materials, blog posts, and resources are designed to offer hope and encouragement.