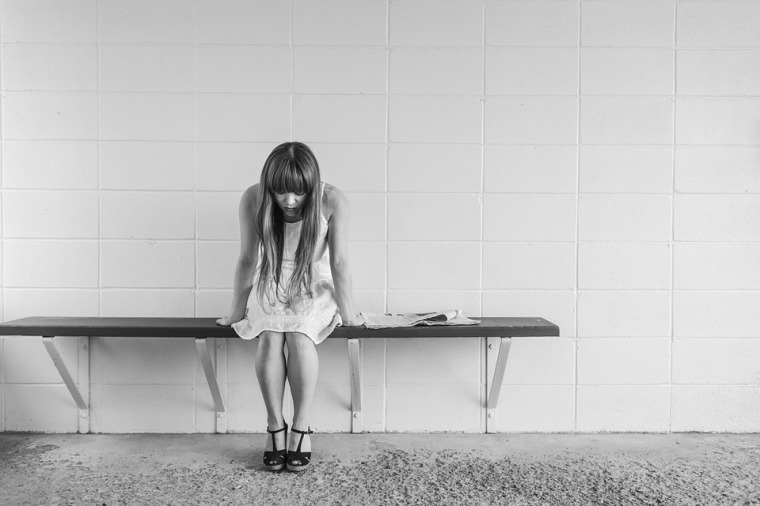 Sometimes, it is very easy to slip into a state in which you find your mind consumed with anxious thoughts that leave you worried. If you find yourself struggling with worry, or are feeling anxious inside, the Psalms given below can help you find peace.
Remember, the Bible is a great resource to help bring you back to enjoying a healthy perspective on life. It reminds you that when you are weak, He is strong! So in moments of worry, fear and anxiety, cast your cares upon the Lord to find strength and comfort.
The Psalms were written for all kinds of people, including those fighting despair and anxiety, so they are perfect for trying to break free if you are feeling this way. If you are looking for hope and encouragement, turn to the Psalms. They are a reminder of God's consistent love for us and the fact that, in our darkest moments when we may be lost or struggling with anxiety, He is there with us.
"I will say of the Lord, He is my refuge and my fortress: my God; in him will I trust" (Psalm 91:2).
"The Lord is my shepherd; I shall not want. He maketh me to lie down in green pastures: He leadeth me beside the still waters. He restoreth my soul: He leadeth me in the paths of righteousness for his name's sake. Yea, though I walk through the valley of the shadow of death, I will fear no evil: for thou art with me; thy rod and thy staff they comfort me" (Psalm 23:1-4).
"Thou art my hiding place; Thou shalt preserve me from trouble; Thou shalt compass me about with songs of deliverance. Selah" (Psalm 32:7).
"The Lord is nigh unto them that are of a broken heart; and saveth such as be of a contrite spirit"(Psalm 34:18).
"Bow down thine ear to me; deliver me speedily: be Thou my strong rock, for a house of defence to save me" (Psalm 31:2).
The Lord is my light and my salvation; whom shall I fear? The Lord is the strength of my life; of whom shall I be afraid? When the wicked, even mine enemies and my foes, came upon me to eat up my flesh, they stumbled and fell. Though a host should encamp against me, my heart shall not fear: though war should rise against me, in this will I be confident" (Psalm 27:1-3).
"What time I am afraid, I will trust in Thee" (Psalm 56:3).
"Hear my cry, O God; attend unto my prayer. From the end of the earth, will I cry unto Thee, when my heart is overwhelmed: lead me to the rock that is higher than I. For Thou hast been a shelter for me and a strong tower from the enemy" (Psalm 61:1-3).
"In the multitude of my thoughts, within me thy comforts delight my soul" (Psalm 94:19).