Running to a bomb shelter isn't part of most folks weekly routine. But it is in Israel
These days, we all face unprecedented challenges. But thankfully, there's one challenge most people in the West don't have to face: the imminent threat of terrorism and war.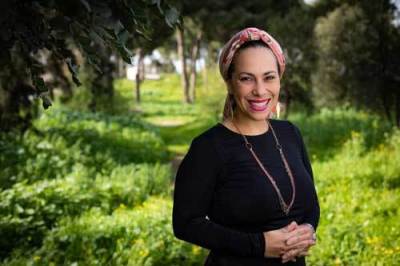 Yet in Israel, we do. Rockets fired by Hamas, Hezbollah, or other terrorist groups could land in our backyards or a children's playground at any moment. This adds another level of danger to an already terrifying situation. 
Children in Israel, who are raised with daily or weekly code red sirens as part of their reality, bear the emotional scars. Tomer, a father of four who lives in an Israeli town just miles from Hamas-ruled Gaza, recently spoke with a staff member of the organization I lead, the International Fellowship of Christians and Jews (The Fellowship), about the impact on his own kids.
"We've all suffered mentally, but our 10-year-old daughter has really been the most affected," he said. "It was hard for her to go to school, be with friends, and live a normal life due to the trauma of sirens and rocket fire.
"She even had trouble leaving the bomb shelter," Tomer went on to tell us. "We would drag mattresses back and forth from the house to be with her when she refused to leave the shelter at night. Thank God, a psychologist is helping her cope with the trauma. She has shown great bravery for her age, but it's something no child should have to go through."
By some standards, Tomer and his family are "lucky." They live close enough to a bomb shelter to make it to safety in time, with the 20-second warning they have before the rocket lands. Many 10-year-olds around the world are grateful for and eagerly anticipate expensive gifts and the latest technology. Tomer's daughter is grateful for having a bomb shelter.
Unfortunately, the situation for many Israelis is different. A recent story in the Jerusalem Post noted that 2.6 million Israelis lack the protection of a bomb shelter. Think about that for a moment. 2.6 million people under constant threat from terrorists can't protect themselves, 2.6 million people who hear the code red siren signifying an incoming rocket have nowhere to run to for safety. That's nearly the population of Chicago, or the entire state of Kansas.
The Fellowship has invested nearly $50 million to secure Israel, placing thousands of bomb shelters on the country's northern and southern borders. The outpouring of love for the Jewish state shown by our supporters, most of whom are Christians, is truly inspiring. It's the sacrificial giving of millions of individuals – with an average gift of just $64 – which has secured millions of Israelis under fire. That's the amazing collective power of this grassroots movement!
But the work is not finished. When I made aliyah (immigrated to Israel) fifteen years ago with my husband, our home near Jerusalem was out of rocket range. That's not the case now. Terrorists have perfected new longer-range rockets, extending their murderous threat to the entire state of Israel. Rockets could fall in my backyard, where my four children play. My husband and I have needed to scoop our sleeping kids out of bed and into our bomb shelter when a code red siren sounded in the middle of the night. The question all Israelis ask themselves is: When the rockets fly, do I have a bomb shelter to run to?
In the modern era, Israel is making medical and technological advances as our neighbors are advancing their terror reach. So, securing Israel doesn't just mean protecting the hundreds of thousands of people who live along Israel's borders – it means protecting 8.8 million people, the entire population.
Imagine that nowhere in America was safe. Imagine that terrorist rockets could reach every state and every town. Imagine that red alert sirens blared every week. And when you heard those sirens, you had 20 seconds to find shelter wherever you were, whether at home, at work, at your place of worship, waiting for a bus, or at your local supermarket.
In Israel, we don't need to imagine it. It's the reality we live with every day. And that's why we are so abundantly grateful to our friends in America, who continue to stand by our side, strengthening us through both prayers and action.
Yael Eckstein is the president of the International Fellowship of Christian and Jews. As President, Eckstein oversees all ministry programs and serves as the organization's international spokesperson. She can be heard on The Fellowship's daily radio program airing on 1,500 stations worldwide. Before her present duties, Yael served as global executive vice president, senior vice president, and director of program development and ministry outreach. Based in Jerusalem, Yael is a published writer, leading international advocate for persecuted religious minorities, and a respected social services professional. As President of The Fellowship, she also holds the rare distinction of being a woman leading one of America's largest religious not-for-profit organizations. www.IFCJ.org