'This Is Not a Drill!'
Thoughts on the false alarm about a ballistic missile headed toward Hawaii.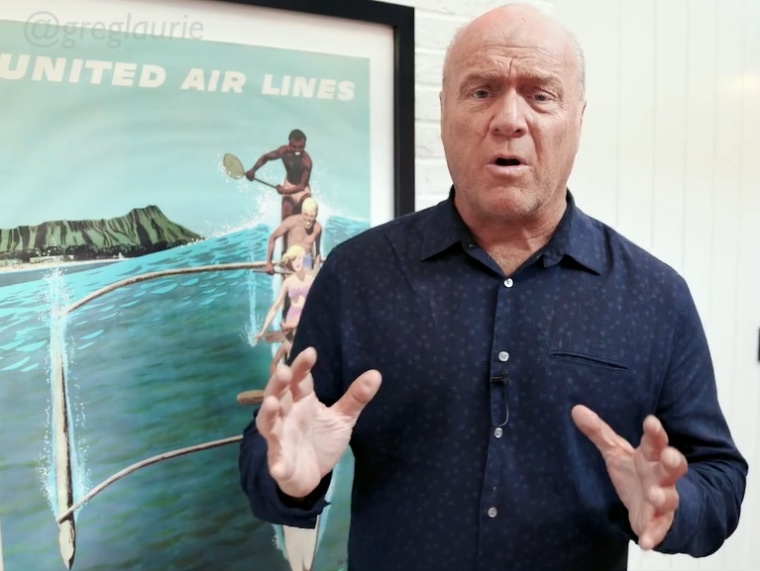 Imagine for a moment what it would be like. You've just arrived in beautiful Hawaii to begin your long-awaited vacation. You have left all your problems behind you from wherever you left, and you fall asleep listening to the ocean lap on the shore.
The next morning you wake up and head out for some coffee and suddenly your smartphone vibrates. You look at the screen to see this message:
"BALLISTIC MISSILE THREAT INBOUND TO HAWAII. SEEK IMMEDIATE SHELTER. THIS IS NOT A DRILL."
This did, of course, happen at 8:07 in the morning on Saturday, January 13, to all residents and people visiting the Hawaiian Islands. The reason this emergency alert seems so plausible is Hawaii is clearly within range of the intercontinental ballistic missiles that North Korea has been testing in recent months under the direction of madman Kim Jong Un. The fact is if this ever became a reality, whoever happened to have the bad fortune of being in Hawaii would have approximately 20 minutes from the missile firing to impact.
One witness said, "People were running around on the streets crying and screaming."
Some children were placed in storm drains for protection.
People in Hawaii waited breathlessly for 37 very long minutes before they were told that it was a false alarm. The official explanation is "the wrong button was pushed during a shift change," but residents and visitors to the islands were still reeling from it. The fact is if a nuclear weapon were to detonate, it is highly unlikely one would survive. One witness said, "There's nothing you can do, honestly. If the alert were real there is nowhere to take shelter as the island is only so big."
A friend of ours named Shelly, who was on Oahu at the time of this emergency alert reacted in calmness because of her deep faith in Jesus Christ. She texted us after the "all clear" was given. She told us that her neighbors came running over to her house on the North Shore of Oahu after the emergency alert and asked her what to do. Shelly writes, "I prayed with them and said the first thing we need to do is make sure we know where we are going when we leave this earth!"
It's great to have or be a neighbor like that!
One day a real threat will come your way in life. It could be a nuclear threat or a personal one. It could be a heart attack or a car accident. One thing is certain: no one gets out of here alive.
That is where faith and, yes, reason come in. People often dismiss Christians as unreasonable and foolish people. The fact is faith can be your anchor when you are in the middle of a crisis.
Like Shelly, though you have no desire to be decimated in a nuclear blast, you "know where you are going." We should all make sure we know the answer to that question. There is a tombstone with these words inscribed:
"Pause now stranger, as you pass by.
As you are now, so once was I.
As I am now, so you will be,
So prepare for death and follow me."
Someone reading that tombstone was overheard to say, "To follow you is not my intent, until I know which way you went!"
Are you prepared to die? Only those who are prepared to die are really ready to live. Two thousand years ago, Jesus Christ, the very Son of God, came to this planet of ours and died on the cross for all of our sins. There, hanging on that cross, He carried all the sins of the world, including yours, and died in your place. Then, three days later, Jesus rose again. Death died when Christ rose.
If we will turn from our sin and believe in Him, we can know "where we are going" when we leave this life for the afterlife. That destination would be Heaven.
We should know the answer to that, and then as believers, be prepared to give that same answer of hope to someone else who does not have it yet.
There is no escaping the realities of life . . . and death, even in a place as beautiful as Hawaii. One day, it will not be a false alarm. Be ready for whatever emergency comes your way. There is no more important thing.
Greg Laurie is the senior pastor of Harvest Christian Fellowship, with campuses in Riverside and Irvine, California.