Wake Up, America! The Danger of Being Spiritually Asleep at the Wheel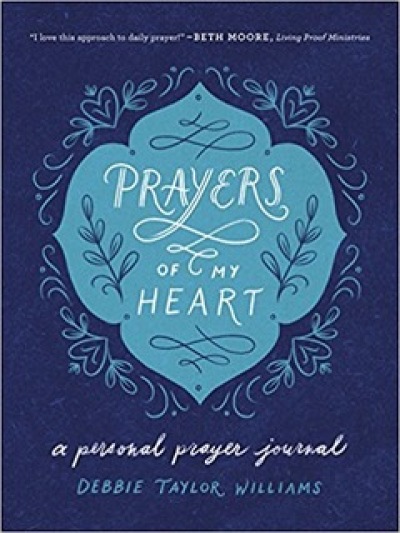 The Centers for Disease Control and Prevention report that "an estimated 1 in 25 adult drivers (aged 18 years or older) report having fallen asleep while driving in the previous 30 days, and that up to 6,000 fatal crashes each year may be caused by drowsy drivers." Have you ever dosed off while driving? I have, and was startled awake when I hit a curb. Thankfully, I was driving slowly and in an area where there were no pedestrians or cars. The incident alarmed me and motivated me to take steps to get more sleep and drive only if I'm thoroughly rested.
Falling asleep at the wheel is dangerous and can be deadly. Falling asleep at the spiritual wheel is also dangerous and deadly. Jesus warns us of this peril. He said to the church in Sardis that He knew their deeds; that they had a name that they were alive, but they were dead. He warned them to wake up and strengthen the things that remained and were about to die. He said He hadn't found their deeds completed in the sight of God. "So remember what you have received and heard; and keep it, and repent. Therefore if you do not wake up, I will come like a thief, and you will not know at what hour I will come to you." (Revelation 3:1-3)
According to a Gallup poll, three quarters of Americans identify with the Christian faith. Of those three quarters, are we among those who are born again; which Jesus said is required to enter into the kingdom of God? (John 3:3-5)
If we are born again Christians, are we denying ourselves and following Christ's teachings? Or, are we like the church Jesus addressed who have a name that we're alive, but are dead; who are asleep and need to wake up? In our concern over school shootings, sex abuse, the #metoo movement, and mental health issues of our nation, it's important for us to consider if we're a nation that is spiritually asleep or spiritually awake.
What Does "Identify" with the Christian Faith Mean
The Gallup Poll, which reports "three quarters of Americans identify with the Christian faith defines "Christian faith" as protestant, Catholic, and Mormon. I value Gallup's research. However, Christ does not define "Christian faith" by external religious associations. Jesus defines a Christian as one who has repented of their sins and turned in faith to His death on the cross for forgiveness and therefore received the Holy Spirit.
Jesus is clear. "Not everyone who says to Me, 'Lord, Lord,' will enter the kingdom of heaven, but he who does the will of My Father who is in heaven will enter. Many will say to Me on that day, 'Lord, Lord, did we not prophecy in Your name, and in your name cast out demons, and in Your name perform many miracles?' And then I will declare to them, 'I never knew you; depart from Me, you who practice lawlessness.'" (Matthew 7:21-23)
External religious associations and words do not save our soul. Salvation is an internal work the Holy Spirit does in a repentant soul.
Are We Asleep at the Spiritual Wheel of Our Nation
The Centers for Disease Control and Prevention reports that we don't know the moment we fall asleep. Has that happened to us as a nation? We mechanically drive our nation's highways with "The Ten Commandments" removed from schools and courthouses. We may have roused when abortion was legalized, but dosed off again. Our currency says, "In God we trust," but we don't trust God. We trust our alcohol, drugs, television shows, video games, pornography, social media, obsessive eating, money, and lying to get us through our day. We use them more than our Bibles.
Wake Up
Our nation rallied for Billy Graham's memorial service. Video clips of America's pastor calling people to repent of sin and by faith receive Jesus as Lord and Master and Savior were aired on prime time television. At his funeral, Billy Graham's daughter, Anne Graham Lotz, echoed Jesus's words, "'Wake up church! Wake up world!'"
How Do We Wake Up
When I dosed off while driving, I hit a curb and realized I needed to make some changes. Our nation has hit a spiritual curb. We are violating God's commands. We lie, covet, put other things before God, take His name in vain, commit adultery, murder, are disrespectful to parents, steal, and slander. It's time for us to take action.
Turn to Jesus Today
Two thousand years ago, when the people realized they had crucified Jesus, the Messiah, they were pierced to the heart and asked what they should do. (Acts 2:37) The apostle Peter replied, "Repent, and each of you be baptized in the name of Jesus Christ for the forgiveness of your sins; and you will receive the gift of the Holy Spirit." (Acts 2:38)
The message is clear and consistent. Being born in America doesn't make a person a Christian. Being affiliated with a religion doesn't make a person a Christian. Being sprinkled or immersed, external actions, don't make a person a Christian. Voicing rote prayers and words don't make a person a Christian.
God the Father, on the basis His Son, Jesus's sacrifice on the cross, forgives a repentant person who comes to Him in faith. He washes the person's soul of their sin and imparts new life to them through the Holy Spirit. This is a Christian —Christ IN a person. This person will enter the kingdom of God.
Are you a Christian?
Jesus calls to us to "wake up."
Debbie Taylor Williams is the author of seven books, a newspaper columnist,
Bible Gateway blogger
, and national Bible teacher/speaker whose
P.R.A.Y. with Passion Conference
has gone throughout the United States. She and her husband, Judge Keith Williams, live in the beautiful Texas hill country. They're blessed with two children and five grandchildren. Follow her on
Facebook
or
Twitter
.