Ex-imam explains what Muslims get wrong about Jesus, details family's persecution for following Christ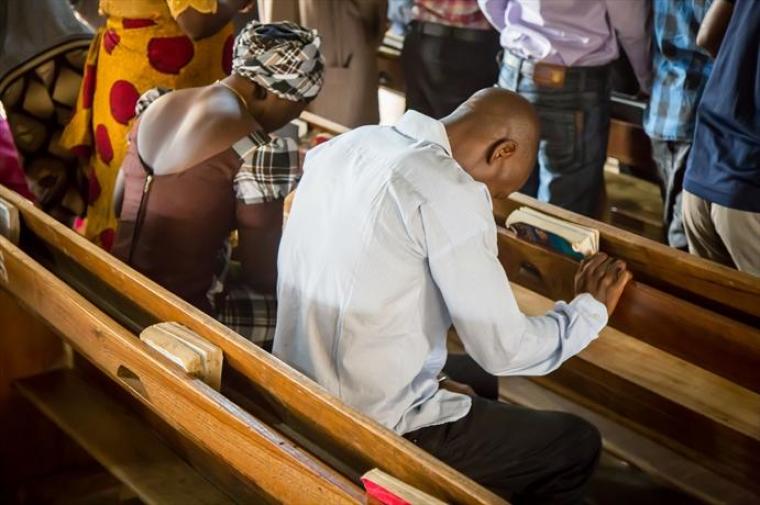 Correction appended
A former Nigerian imam-turned-pastor who says Islam's holy book helped confirm to him that Jesus Christ is the son of God, has detailed the persecution his family has endured because of their Christian faith. 
The pastor, who for security purposes will be referred to as "John," recently spoke with The Christian Post for an hourlong interview about his family's ordeal in which one of their sons was murdered after they were forced into hiding in different states across Nigeria before traveling to the United States this year to seek asylum.
John was born to a Hausa Fulani family in the Kaduna state of Nigeria and grew up to become a banker and a congregational prayer leader at his mosque. John also met a Christian woman whom he was able to convert to Islam and marry.
His wife, however, eventually reclaimed her Christian faith after she had an encounter with Jesus in a dream. Her reconversion to Christianity was condemned by their community and John's family, and she was considered an apostate.
John faced pressure from his family to divorce his wife because of her faith as many in the community wanted her dead. But John was confident that God would give him the wisdom to convert his wife back to Islam because God gave him the wisdom to do it the first time.
But John would prove to be wrong. And in 1995, John was presented with a theological reality that he says is present both in the Bible and in the Quran.
This reality came to him when he drove his wife to a church crusade about 45 minutes away from where the couple were living at the time.
John dropped his wife off and on the first two nights of the crusade he didn't stick around for the event. On the third night, however, John dropped his wife off and listened to the proceedings from the parking lot of the outdoor venue.
"I sat on the trunk of my car and I was listening on the trunk of my car to this man preaching about Jesus Christ," John explained. "In the middle of this preaching, he was saying that Jesus was arrested, Jesus was crucified, and Jesus died and rose from the dead and they killed the Prince of Peace. And the Prince of Peace rose after the third day, and the Prince of Peace ascended back to Heaven."
When he heard this, John said that a passage from the Quran came to his mind — specifically Surah 19:33. In that passage, Jesus (who is considered a prophet in Islam) declared: "Peace be upon me the day I was born and the day I will die, and the day I will be raised up alive."
"His preaching was confirming for me what is in the Quran but he was preaching from the Bible," John recalled. "The things he was preaching, these things are written in the Quran. But the Muslims are translating it the other way around."
"For instance, the Quran said that the day Jesus was arrested, allah took the image of Jesus and put the image of Jesus on the face of an innocent Jew," he continued. "The Jew was arrested and crucified instead of Jesus and allah took Jesus alive to Heaven."
John said he thought it was weird that God would need to deceive His own people in order to save His prophet and messenger.
"As I was asking myself that question, the man made an altar call after he prayed for a deaf and a dumb girl. He prayed for those who are sick," John said. "Before my eyes, I saw a deaf boy and dumb girl. The girl that was dumb, she spoke. The boy that was deaf heard. I was celebrating with them that this is a miracle. I know that in the Quran, Jesus performed miracles. This is something that we don't go about preaching. The Muslims don't go about preaching it at all."
John explained that Muslims claim that Jesus will die for the first time when he comes back again and at that point, Surah 19:33 will be fulfilled. 
"I saw that as an error. An error in the sense that if allah took Jesus alive for himself without Him first dying, then it is a violation of that Scripture in the Quran," John said. "If the Quran said, 'Peace shall be upon Jesus the day He was born, peace shall be upon Jesus the day He will die, peace shall be upon Jesus when He was raised from the dead and peace shall be upon Jesus they day allah takes Him, then allah will have violated that Scripture for taking Him up without him dying or without him raising up from the dead. This was my conviction."
John didn't formally give his life to Christ that night. Instead, he went home to analyze the text of his wife's Bible and his Quran. Over the course of the following three weeks, John examined the scriptures at night after he got home from his day job. After 21 days, John knew that he needed to come to Christ and announced to his wife the discovery he'd made.
"So I was now asking myself if Jesus is the word of God, if Jesus is the spirit of God in the Quran, what am I doing as a Muslim?" John said.
John went to church with his wife that Sunday and agreed to become a Christian if he could be convinced during the service that Jesus is the Son of God.
"As the pastor was preaching, God was giving me answers to the questions I was to ask that man," he said. "As he led altar calls, I went and give my life to Christ."
Following this decision in November 1995, John said he stopped going to the mosque where he was an imam.
But John said it didn't take long before people from his mosque came looking for him at his home.
The first day the group came John was at work. So the group of Muslims killed the family's dog and came back the next morning at 4:45 a.m.
"When they came back to the house, all they did was tell me to leave that house immediately," John said. "They came with their sticks and their knives. I kept quiet and I didn't tell them anything because the worst would have happened at that time."
John, his wife and six children fled their home. The church his wife was attending provided the family with a room to take refuge in.
John was not only let go from his job because of his newfound faith, but was also nearly ambushed by a group of Muslims as he was driving to work.
Fortunately, John said he received a tip off about the planned ambush and was able to turn around before he was in danger. He was also told that there was an announcement made about him at the mosque demanding that he leave Kaduna.
Facing death threats, John decided it was best to flee Kaduna and go to the Rivers State in southern Nigeria.
In 1999, John attended First Bible Institute in Port Harcourt in the Rivers State. After John passed through pastor training he went on to become a pastor in Borno state in northeast Nigeria.
There, John faced harassment from Muslims while he preached. He said Muslims even threatened to kill his 11-year-old son.
Following those threats, John and the family moved to Taraba state. It was there that John's 11-year-old son was killed by a Muslim man who ran over him with a car and left him for dead in September 2000 because of the family's faith in Christ.
Six months after his son's death, the church John was preaching at was demolished by a Muslim mob.
The family then moved again to Abuja, John said. However, Muslims from Taraba and Kaduna eventually discovered where John was living, so the family was again forced to move, he added.
Even though John and his wife ended up being embedded within a Christian community in yet another state, they felt it was best to scatter their children at boarding schools across the country.
"I have to hide myself and my family," John said. "I was in hiding all the months until I arrived in the U.S."
John and his wife arrived in the U.S. earlier this year on a six-month visa. They have retained immigration attorneys and plan to apply for asylum in the U.S. Their children, meanwhile, remain scattered throughout Nigeria, hopeful that asylum will be granted by the U.S.
"All we are looking for is help," John said. "Back home, our government cannot help us. Our government cannot do anything."
An earlier version of this article reported that John's 11-year-old son was shot and killed by a Muslim man. His son was not shot, but was the victim of a hit-and-run perpetrated by a Muslim man who left him to bleed to death, his father said.