Pastor Andrew Brunson calls for US-protected Islamic cleric Fetullah Gülen be extradited to Turkey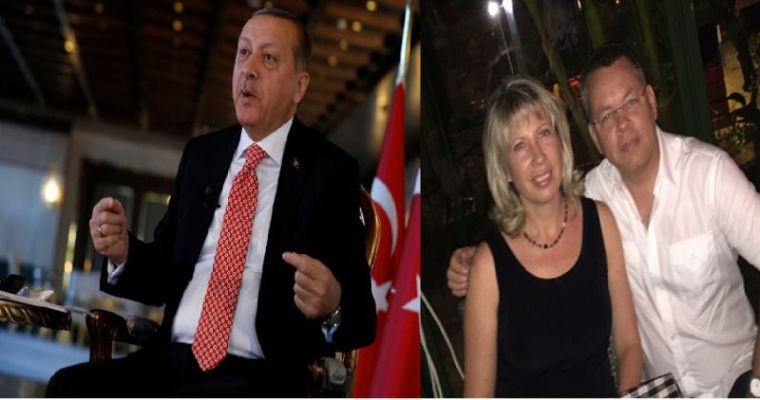 Freed U.S. pastor Andrew Brunson has sided with Turkey in its request to have controversial Islamic cleric Fetullah Gülen, who resides in Pennsylvania, to be extradited.
"If it was up to me, send him to Turkey," Brunson told the Hürriyet newspaper on Monday.
Brunson was imprisoned for two years in Turkey on terrorism charges, before finally being released in October. The pastor and his wife had served a Protestant congregation in Izmir for nearly 25 years before the arrest.
Brunson denied charges throughout his trial that he assisted anti-government groups behind a failed coup in the summer of 2016 in Turkey, and insisted he was being punished for his faith in Jesus Christ.
Gülen, the Islamic cleric in question, has been protected by the U.S. government since 1990. He has been being accused by Turkish President Recep Tayyip Erdogan of staging the failed coup, a charge that he denies.
Erdogan had pressed the U.S. to extradite Gülen during discussions over the potential release of Brunson.
President Donald Trump refused to hand over the cleric, however, and punished Turkey with economic sanctions.
Brunson conveyed a message with the Hürriyet he received by South Carolina Senator Lindsey Graham while in prison, informing him that the U.S. does not plan on handing over Gülen.
"We want to get you back to America, but we have to go the right way. No barter for you. If we do something like this, it would be a bad precedent and Americans around the world would be at risk. Any regime can refer to this method to get us done," Brunson quoted Graham as saying.
The question of Gülen's extradition continues to be debated. Some, such as New York pastor William Devlin of Infinity Bible Church, who attended Brunson's court hearings in Izmir, have argued that the U.S. should hand him over to Turkey.
"The Gülen Movement or 'Hizmet' (its Turkish name) is connected to two organizations that the U.S. government has deemed as terrorist organizations: the PKK or Kurdistan Workers Party and its Syrian affiliate, the YPG or The People's Defense Unit. Both of these organizations are driven by Marxist ideology and, along with the Gülen Movement, have been involved with kidnappings, murders and narcotics trafficking," Devlin wrote in an op-ed for The Christian Post earlier this year.
"Gülen, one of Turkey's most wanted criminals, is currently facing multiple charges in his native Turkey including treason-and Turkey has submitted an extradition request to the U.S. government," he added, positioning that the U.S. should agree to the request.
American Center for Law and Justice Senior Counsel CeCe Heil told CP in an interview back in July that the U.S. has extradition laws in place, however.
"I think the State Department has been very clear with Turkey that if they want Gülen to be extradited, then they need to provide evidence to support that. So that's really a matter between the State Department and Turkey," she said.
Heil further warned that had Brunson been released in exchange of Gülen, then that would make "every U.S. citizen traveling abroad a target. Countries start to think, 'all we need to do is just nab one of these citizens, and we can trade for what we want.' Basically [it would create] political hostages, just like what pastor Brunson has become."
Despite all he has been through, Brunson said he is not regretful of his time in Turkey.
"To me, God will use my pain in favor of Turkey, [and] for Turkey's blessing. I want God [to] use President Erdoğan. He is Turkey's leader, even if some like him or not," he said, adding that he hopes God will "use him to bless Turkey, bring wisdom and justice."