Lila Rose urges churches to start pro-life ministries, embrace the fight against abortion: 'The answer is you'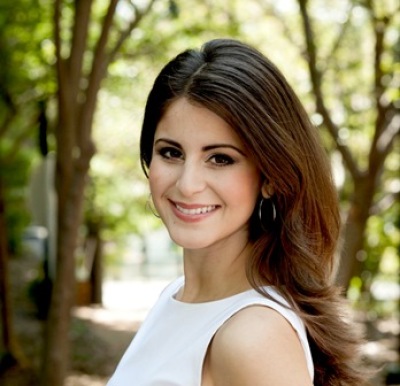 Prominent pro-life activist Lila Rose first became passionate about the pro-life movement as a young child after picking up a book titled, A Handbook on Abortion. Seeing the graphic images left her heartbroken and was the impetus for her national efforts to save babies' lives. 
Rose, now 32, recounted in an interview with The Christian Post how her reaction to the book, which was written by the founders of National Right to Life, was an example of "the power of heartbreak and the importance to let ourselves really be heartbroken by what's happening."  
After her encounter with A Handbook on Abortion, Rose continued to educate herself on the issue of abortion, a task that was aided by her parents' subscription to the National Right to Life newsletter. Her passion led her to start a pro-life group in high school that she called Live Action. She eventually began giving presentations on the horrors of abortion all across her native Bay Area and started demonstrating outside abortion clinics. 
Rose continued her pro-life activism in college by going undercover posing as a pregnant girl and documenting her exchanges with Planned Parenthood staff. As an adult, she's spent a lot of time on Capitol Hill lobbying for pro-life legislation and has become one of the most recognizable faces in the pro-life movement. 
The founder and president of Live Action has now written her own book, Fighting for Life: Becoming a Force for Change in a Wounded World, which offers advice for others interested in joining the pro-life movement and issues a call for pastors and churches to start their own pro-life ministries. In the book, Rose also details what led her to convert to Catholicism. 
Recalling how "abortion was almost never talked about" at her church growing up, Rose told CP that churches and people of faith have an important role to play in the pro-life movement. "I think the church, even good Christian people, are afraid of ruffling feathers. They're afraid of offending ... and many are not educated."
"They don't understand what's exactly happening. They sense that something's wrong in our culture, there are problems, but we're so desensitized. Today, we're so comfortable in many ways that sometimes we don't see the battle that's raging," she added. "So the church absolutely has a role. But ... if our pastors aren't standing up and preaching the truth on Sunday mornings, and ... if our church doesn't have a pro-life ministry, the change begins with us." 
"It's one thing to just sit around and complain about it … or get depressed about it. But we can get into that battle, we can engage, we can meet with our pastor and support him and tell him 'we've got your back … we need to hear from you.' … We can go out and work to start that pro-life ministry at our church, we can go out and volunteer with a pro-life organization, we can go out and educate others."
"So the focus of this book is … there are so many problems in the world. The answer is you," she asserted. "Yes, we helped make the problems, but God has given us talents and gifts to stand up, each one of us, uniquely and individually, to stand up and respond to the needs of the world, and it's on us to do it. And the beautiful thing is, when we do do that, when we stand up and respond to the crises in the world and fight for the problems that matter most, we ourselves are changed for the better. We become more the people we are meant to be."
Rose credits her pro-life conviction to her upbringing in a Christian family of eight in San Jose, California. "I was raised in … a really faithful family and taught about the love of God, and that's really where much of my … original pro-life conviction was formed. … When you know that God loves you and He creates children out of love, it's hard to understand how you could ever accept abortion." 
Throughout her adolescent and college years, Rose embarked on a faith journey where she "had doubts" and struggled to understand "what does it really look like to live your faith?" She told CP that "After a lot of study and exploration in college, I ended up in the Catholic Church and that just deepened my faith; it deepened my commitment even more." 
In the book, Rose elaborates on the "spiritual guidance" she received that helped her "understand the teachings of the Church." She described "getting to receive the Eucharist" as an "intimate, beautiful way" to receive Jesus that has "been incredibly strengthening." 
As a convert to Catholicism who passionately practices the faith, Rose acknowledged that "being part of a faith community is incredibly important," but stressed that the family is an equally, if not more important institution for conveying the pro-life message.
"Ultimately, it comes down to parents educating their kids. And in order to do that, the parents have to be educated. … They can't just expect to send their kids to school, even if it's … a Christian private school, and expect that they will teach faith education and morality for them."
"Parents are the primary educators of their kids," she stressed, characterizing the family as "the natural church" where "faith is first taught" and "love is first known." "That's where I think that the first education needs to happen," she added. 
As primarily a homeschooled student who had "kind of a hybrid experience in high school" by taking classes at a nearby junior college part-time, Rose said she was able to maintain a "distance from the typical peer pressure experience that a high school student might have."
Speaking about pro-life activism, Rose admitted that while it's hard to "stand up for what is right in a culture that accepts what is wrong, it's worth it."
"Yes, you might get started and you're alone because sometimes when you take the initial initiative to stand up for your cause, to stand up for life, maybe you are standing alone. And you need to be willing to do that initially. … You might feel like you're the only person at your high school that's pro-life, but I guarantee you there's another person."
Rose characterized her first Live Action meetings in high school as "lonely and overwhelming because there were times when nobody would come to Live Action meetings. ... I felt that … no one else was paying enough attention … in San Jose … and there was very little happening." However, Rose explained, "the more I kept going, the more I saw the other people out there who were already passionate and the more people who became passionate."
Rose also highlighted the power of "the one person willing, even if their knees are shaking, to stand up and speak the truth, to stand up and get out there, get out of their comfort zone."
"That one person can inspire the next, who then can inspire the next. It's a chain reaction and then, before you know it, there are millions of you. That's how movements are built and that's what's happened in the pro-life movement."
The pro-life activist expressed gratitude for "the millions of people who have joined the movement," whom she described as "everyday men and women … who just say enough is enough. I'm going to get in the fight; this is the human rights battle of our day. I'm not going to stand on the sidelines; I'm going to get in the fight." 
Based in part on her experience attending college at the far-left University of California, Los Angeles, Rose believes that the pro-life movement has far more support and less opposition than many people realize.
"I realized that it wasn't so much that students were pro-abortion. Actually, many of them were pro-life or really open to the pro-life perspective. They just had never heard it before. But it was really that a lot of faculty, professors, administrators, the … head nurse of [the] Campus Health Center, that they were the ones who were pro-abortion."
"That's really borne out in my experience across the country. There are institutions, academia and the media, and entertainment and a lot of big tech, big social media companies and Google where a lot of those powerful people in charge are pro-abortion. But everyday people, they're not. They recognize, especially when they become educated, they recognize that ... this is a violence against a child, against a human life. … This is not something that should be celebrated or promoted." 
When asked what motivated her to write the book at this particular moment in time, Rose contended that "our country is at a crossroads."
"We need to decide what kind of culture we're going to be and that requires people of conviction and character to stand up and say we want to make a country that is just and loving. … Obviously, in the fight for life, it means standing up and saying we need to abolish abortion and make sure every child is safe."
Although she said her book was "years in the making," Rose explained that "it was really the month before the election … and after the birth of my son, that I really just poured my heart out and wrote it." In addition to the "unprecedented election" in terms of "the amount of … polarization that has taken place in our country" occurring in the background, she cited the "real life and death battles being fought right now" and "the real evil in the world that needs to be confronted" as the factors that inspired her to write the book. 
"There's no time to sit on the sidelines anymore. We can't pretend like there's not a battle to engage and I wrote this book to focus the fight for the topics that matter the most." 
Fighting for Life will be released May 4.