Billy Graham's Grandson Reveals What Caused Him to 'Fall in Love' With the Bible
Sponsored by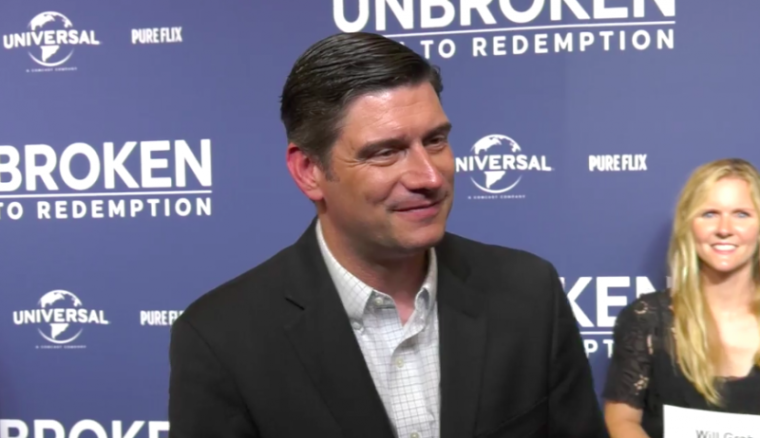 Will Graham, grandson of the late Billy Graham, has shared how he "fell in love" with the Bible while studying at Liberty University and reflected on how his time at the college influenced his ministry career.
Speaking to The Christian Post, Graham, who serves as the executive director of the Billy Graham Training Center at The Cove and vice president of the Billy Graham Evangelistic Association, said his time at the private college in Lynchburg, Virginia, was "very instrumental" in shaping who he is today.
"When I got there, I knew a lot about the people because I was so rooted in church, and I had a mom and dad who read me the Bible," he said. "But when I came to Liberty, I actually fell in love with the Bible. I just developed this love for the Bible and I soaked it up."
The 43-year-old Graham, whose father is famed evangelist Franklin Graham, said that even today, he draws upon the tools and techniques he learned at Liberty when crafting his sermons.
"I had one professor who taught me how to organize my Bible study so I could learn how to teach myself God's Word," he recalled. "His name was Paul Fink. Paul has now passed away, but he was very influential in my life and shaping how I studied the Bible and how I make my sermons today."
"Liberty was very instrumental in shaping how I do ministry today," he added.
According to a news release from Liberty, the school has had many ties to the Graham family and their ministries over the years. Five of Billy Graham's grandchildren — including all three of Franklin's sons — and three great-grandchildren have attended the school.
Franklin Graham spoke at former president Jerry Falwell Sr.'s funeral, delivered the Commencement address in 2001 and was the keynote speaker for Liberty's 1996 Baccalaureate service. Billy Graham spoke at Commencement in 1997.
Will Graham, who plays Billy Graham in the newly released film "Unbroken: Path to Redemption," previously shared how his famous grandfather also influenced his own ministry.
"One of the things I learned from my granddaddy is the sense of urgency with the Gospel," he said. "God's Word transforms lives. My grandaddy would always say, 'The Bible says ...' and that's what he was famous for. I loved learning about my grandad's sermons — he preached a lot different in 1949 than he did in 1999. But it was still that same commitment to the Word of God."
"He never slowed down," he added. "He was like a machine gun preacher. He would never take a breath."
Will Graham is also author of the forthcoming 50-day devotional titled Redeemed: Devotions for the Longing Soul.
Each entry in the devotional will feature a passage from Scripture, a personal story and a quote from Billy Graham.
"I noticed that my granddaddy used radio, used preaching, used newspaper articles and he did all these things to reach the greater audience," Graham told CP. "[Writing this book] was one of those things I wanted to do and I was waiting for the right time. God had left it on my heart. I knew one day I would be writing books but I didn't know when. All of a sudden, God said it is now time."
"I finished it and had everything over to the editor earlier this year and then my grandfather passed away," Graham added. "So I had to go back and re-write some of it because I had to use my granddaddy in past tense."