Arkansas Atheists Demand a Monument of Their Own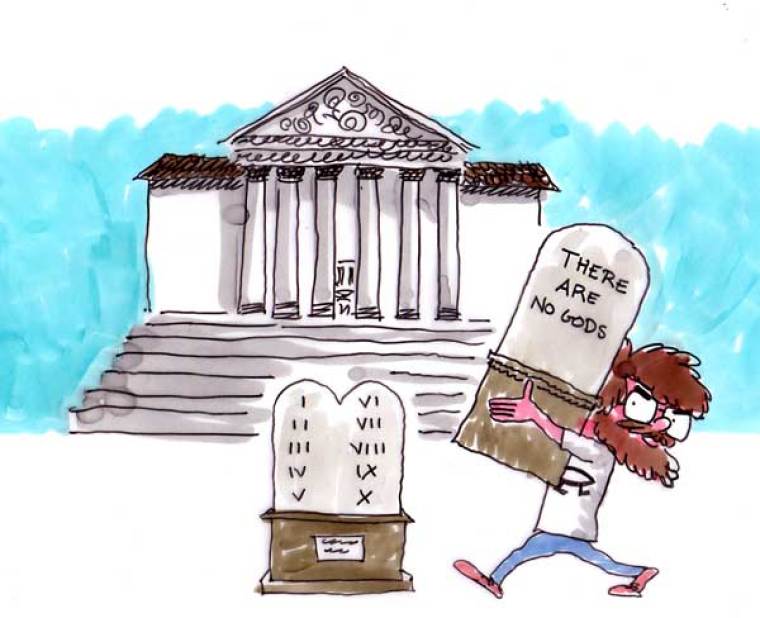 After a statue of the Ten Commandments was officially approved to be erected on the grounds of the Arkansas state capitol last month, a Wisconsin-based group called the Freedom from Religion Foundation is demanding that a statue be erected representing atheism.
While the Ten Commandments commands Christians to honor "the Lord thy God," the FFRF statue would offer the opposite, "there are no gods."
"There are no gods, no devils, no angels, no Heaven or Hell. There is only our natural world," the statue would read, according to a letter sent to Arkansas Republican Gov. Asa Hutchinson, who signed the bill in April.
"Religion is but myth and superstition that hardens hearts and enslaves minds. Freedom depends on freethinkers. Keep state and church separate."
Read more at http://www.christianpost.com/news/atheists-demand-no-gods-statue-in-arkansas-after-state-approves-ten-commandments-monument-144267/