ISIS Erases Iraq's History
ISIS Erases Iraq's History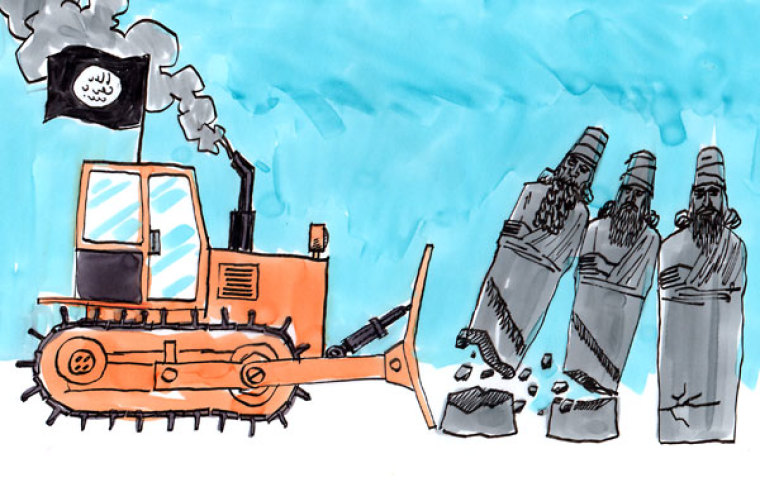 Terror group ISIS has been bulldozing and destroying the ancient biblical city of Nimrud, Iraqi officials have said. The U.N. and the international community at large have condemned the "war crime," which Iraq has said is aimed at erasing the country's history.
BBC News reported that on Thursday ISIS began the destruction of the ancient Assyrian site, founded in the 13th Century BC.
"In a new crime in their series of reckless offenses they assaulted the ancient city of Nimrud and bulldozed it with heavy machinery, appropriating archaeological attractions dating back 13 centuries BC," the United Nations cultural agency UNESCO said.
UNESCO head Irina Bokova added: "This is yet another attack against the Iraqi people, reminding us that nothing is safe from the cultural cleansing under way in the country: it targets human lives, minorities, and is marked by the systematic destruction of humanity's ancient heritage," she said.
Read more at http://www.christianpost.com/news/isis-bulldozing-destroying-ancient-biblical-city-of-nimrud-in-iraq-video-135240/