Marriage in the Balance at the Supreme Court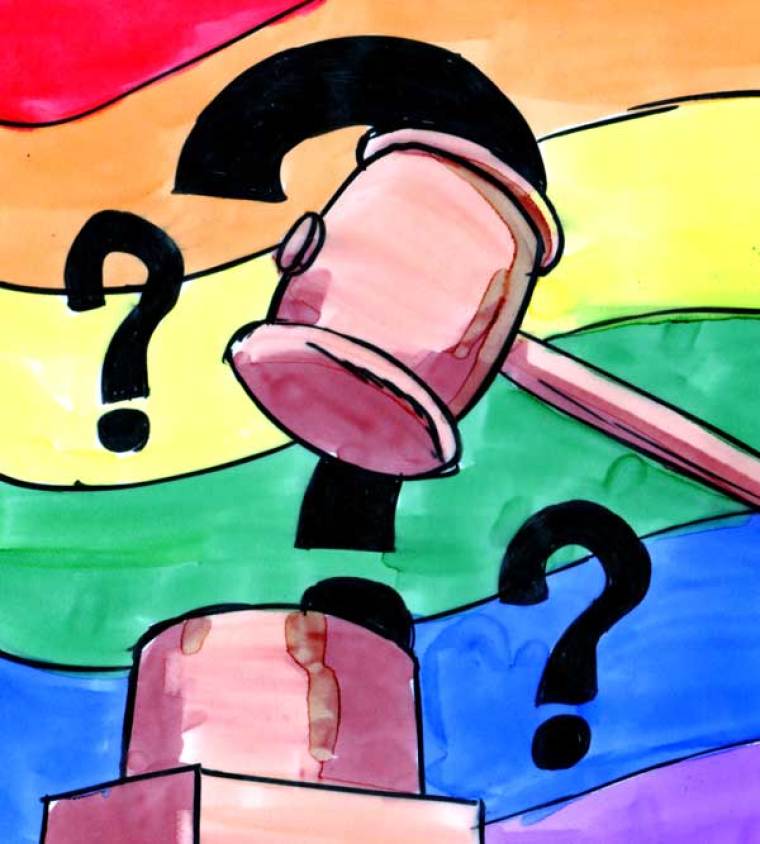 The executive director of the Manhattan Declaration, a movement of Christians from various denominations with traditional values working to preserve the sanctity of life, marriage and religious liberty, says conservatives will only have themselves to blame if gay marriage becomes legalized in America.
"If the Supreme Court rejects the time-honored purpose of marriage, it will be because the court – like many of our friends, neighbors and colleagues – has lost the meaning of marriage and its civic importance," wrote Eric Teetsel, commenting ahead of two gay marriage rulings expected by the high court this month. "We will have no one to blame but ourselves. It will be our fault for failing to nurture and protect marriage, for looking the other way as rampant divorce, infidelity and sexual impurity chipped away at our moral authority."
Read more at http://global.christianpost.com/news/conservative-christian-we-can-only-blame-ourselves-if-gay-marriage-wins-at-supreme-court-98659/#K7vSHvKagEsElmKZ.99