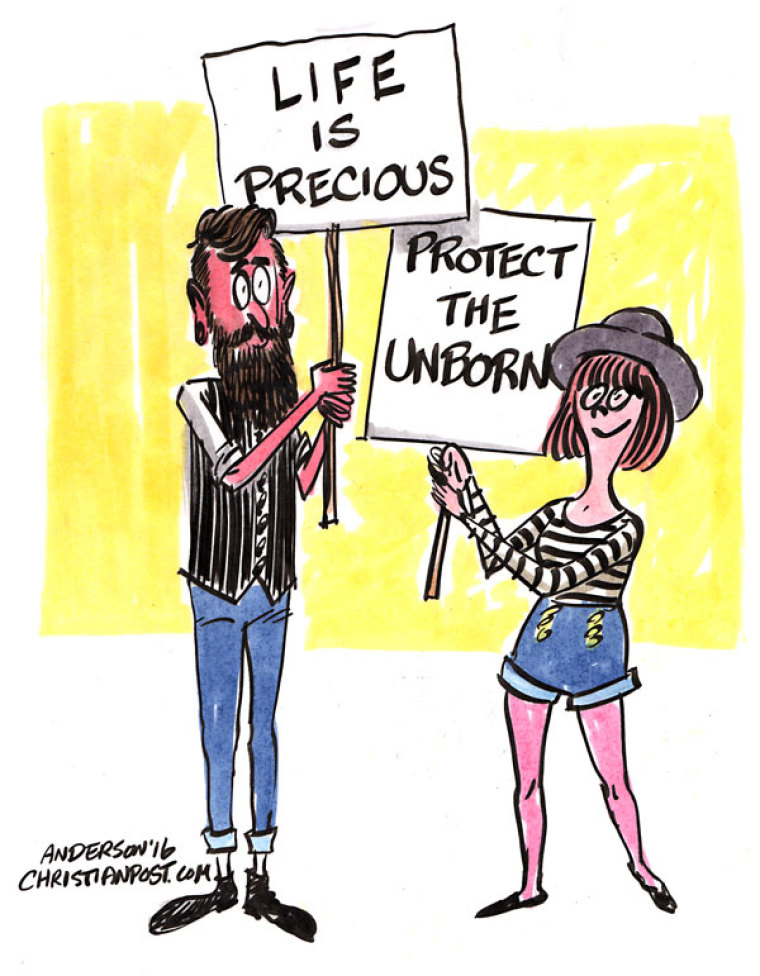 A significant body of polling data dating back to the 1970s finds that young adults are less likely than their older counterparts to identify as "pro-life." The mainstream media often gives these surveys plenty of attention. They often like to portray the pro-life position as unpopular among the young and argue that the pro-life position is poised to lose ground in the future.
However, last week Students for Life of America (SFLA) released a series of surveys conducted by the Barna Group which show that young adults are actually more opposed to abortion than many realize.
It found that 53 percent of Millennials (individuals between 18 and 31) think that abortion should be either illegal or legal only in cases of rape, incest, or to save the life of the mother. This is a nine-point gain from a similar survey SFLA commissioned four years ago. Their SFLA survey also indicates that only 47 percent of Millennials think that Planned Parenthood should receive taxpayer funding.
Read more at http://www.christianpost.com/news/pro-life-views-increasing-millennials-survey-says-166156/#dxlxot663wHZGd3c.99