Rand Paul's Presidential Plan to Clean Up Washington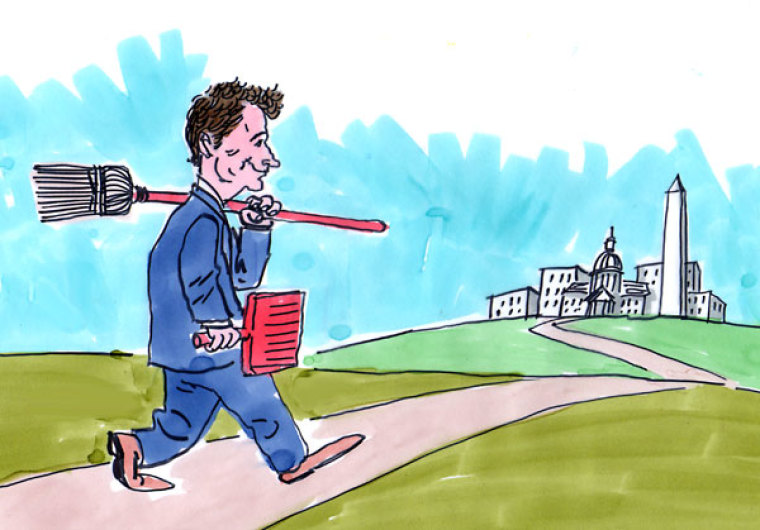 Kentucky Senator Rand Paul launched a new website to announce that he is running for President in 2016 and formally addressed the public in Louisville, Kentucky, with a speech that focused on poverty, the national debt and radical Islam.
"I am running for president to return our country to the principles of liberty and limited government," Paul wrote for his website, with the campaign motto: "Defeat the Washington Machine, Unleash the American Dream."
Kelley Paul, Rand's wife, spoke and introduced her husband as a "different kind of legislator."
"I have a message — a message that is loud and clear and does not mince words — we have come to take our country back," Paul opened. "We've come to take our country back from special interests that use Washington as a personal piggy bank … the Washington machine that gobbles up our freedom must be stopped. I want to be part of a return to prosperity, a return to a government restrained by the Constitution. A return to privacy, liberty. Too often when Republicans have won, they have squandered their opportunity and become part of the Washington machine."
Read more at http://www.christianpost.com/news/rand-paul-announces-presidential-run-with-focus-on-poverty-national-debt-radical-islam-137079/