Lecrae to share what God's been doing in his life during 26-city 'Final Church Clothes Tour'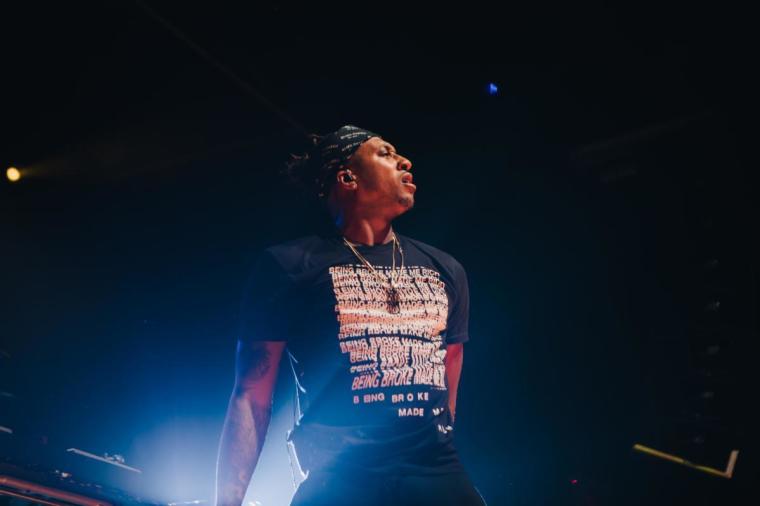 Grammy Award-winning artist Lecrae said he's eager to share what God has been laying on his heart ahead of "The Final Church Clothes Tour" that is set to kick off in Orlando. 
Lecrae's 26-city tour will run from March 17 through May 14 and will encompass the Church Clothes mixtape series that began in 2012 and ended with the final album release in 2022.
"I'm excited to share the things God has been doing in my life and heart," Lecrae told The Christian Post. 
The artist promised that audiences "are going to get some musical experiences that they've never gotten before." 
Church Clothes 4, featured 13 songs with various artists. The Church Clothes mixtapes, 1 through 3, were overt Christian albums. The crossover rapper departed from that style for several albums but went back to his roots for part 4. 
The latest mixtape in the series produced two music videos, "Spread The Opps" and "Still In America," which had messages of faith and social issues the Texas native thought were important to address.
He described the music as displaying both his "righteous but ratchet" side.
Lecrae wants his fans to walk away from "The Final Church Clothes Tour" divinely impacted by God and he promises to share his own personal journey.
"There is a lot of wisdom God has blessed me with that I hope to give. A lot of my fans haven't tasted a space and place that they can trust in a few years," the Reach Records founder told CP. 
"I've experienced more highs and lows as a Christian than I could even recount, and I think I went through it to show the world God's character of grace and kindness," he said. 
In 2020, Lecrae announced that he would be retiring from major album releases after Restoration, with the exception of Church Clothes 4. 
The Atlanta resident who has been an inspiration to many for his philanthropic work went on to say that he loves to create music and will most likely do so for the rest of his life. 
"I'll probably create music forever but I don't have to make albums. I may make a song here. I may feature on somebody's project. I may do a mixtape or something, but I don't have to make an album," he told CP in an earlier interview. 
Elevation Rhythm and Doe will be joining Lecrae on the "The Final Church Clothes Tour."  For the tour dates locations, click here.