Travel: Postcard from Miami Beach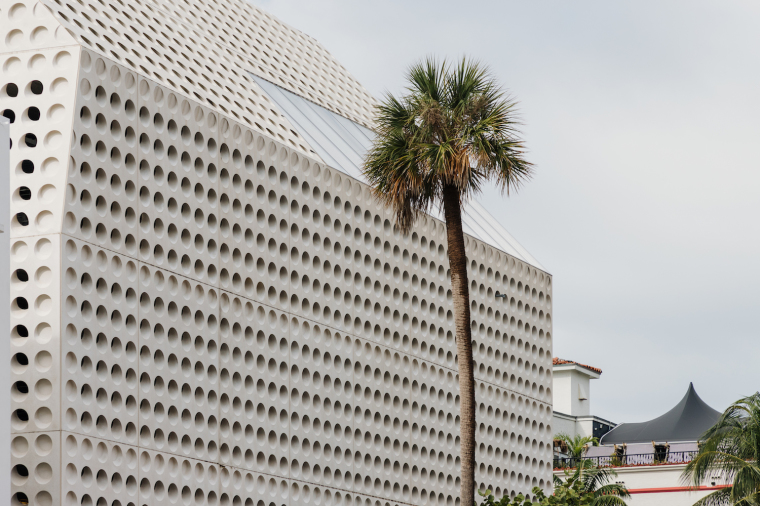 Without question, this city across Biscayne Bay from Miami proper is known for its sandy beach even if the beach is actually artificial.
Yet, there is far more in Miami Beach to do than hanging out in the sun or lounging around the hotel pool — the two things that generally define a Florida vacation.
Hiding in plain sight are hundreds of buildings listed on the National Register of Historic Places.
The most well-known are the pastel-colored art deco landmarks of the uncreatively named Miami Beach Architectural District.
Found along the main streets of Collins Avenue, Ocean Drive and Washington Avenue, these buildings were remarkably saved from demolition by residents who challenged property developers at a time when nobody thought half-century-old architecture was worth saving. After all, today's retro was once considered modern.
Beyond Miami Beach's signature art deco architecture are notable examples of Mediterranean revival and art moderne.
The Depression-era Post Office at Washington and 13th Street — commissioned, like so many of the era's public buildings, by the federal Works Progress Administration — is one of the better examples of art moderne.  
Then there is midcentury modern, which was popularized during the postwar years. Similar midcentury residential buildings are found in Honolulu, where modernist design was in vogue at the time of Hawaii's statehood in 1959.
Somewhat remarkably, the art deco and art moderne buildings actually complement considerably newer buildings of the postmodern and contemporary styles.
Also on the list of noted architecture are houses of worship belonging to several different denominations and faith traditions.
These include the 95-year-old Romanesque-inspired edifice of St. Patrick's Church (Roman Catholic) that could double for a parish church somewhere in small-town Italy or the Iberian Peninsula and the synagogue-turned-Jewish Museum of Florida with its 77 stained-glass windows and art deco chandeliers.
Accompanying the streetscape is a rather significant collection of curated and commissioned public art that dates to the creation of a city-run arts program in 1984. Works include a sculpture by notable pop artist Roy Lichtenstein.
If you go
The best way to discover Miami Beach's assorted architecture is through one of the walking tours offered by the Miami Design Preservation League. All tours depart from the Art Deco Welcome Center, which is located at the heart of Ocean Drive and serves as a kind of embassy for preservationists.
Do yourself a favor and book a room at The Betsy, an elegant old-school hotel. Alternatively, consider the National Hotel.
Eat at Joe's Stone Crab Restaurant or A Fish Called Avalon within the circa 1941 Avalon Hotel.
Dennis Lennox writes a travel column for The Christian Post.
Dennis Lennox writes about travel, politics and religious affairs. He has been published in the Financial Times, Independent, The Detroit News, Toronto Sun and other publications. Follow @dennislennox on Twitter.