1 in 4 Brits Believe Jesus, Martin Luther King Jr. Were 'Extreme'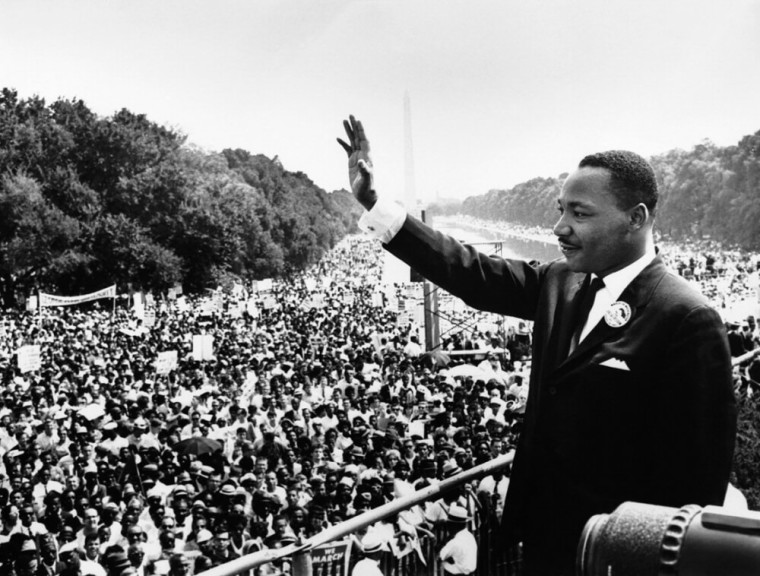 A new poll has found that one in four people in the United Kingdom believe that Jesus Christ, American civil rights leader Martin Luther King Jr. and South African anti-apartheid revolutionary Nelson Mandela were "extreme."
The poll, which was conducted by ComRes for the U.K.-based Evangelical Alliance and a coalition of other organizations, interviewed 2,004 adults in Great Britain in July. According to ResCom, which is a member of the British Polling Council, the sample is weighted to be "demographically representative of all GB adults."
According to the data, 28 percent of respondents responded with a "yes" when asked if they considered Jesus to be "extreme." Twenty-five percent said "yes" when asked if Mandela and King were "extreme."
Additionally, 20 percent said "yes" when asked if Mahatma Gandhi was "extreme" and 13 percent said "yes" to the Dalai Lama being "extreme."
As for dictator Pol Pot, whose Khmer Rouge regime carried out the Cambodian genocide, 58 percent said that he was "extreme." Forty-nine percent of the respondents considered Marxist revolutionary Che Guevara to be "extreme."
"The language of extremism is a recipe for chaos and division. This poll shows the scale of moral confusion in our society with the public having no way of deciding whether something is extreme or not," David Landrum, director of advocacy for the Evangelical Alliance, said in a statement. "It also shows the division that might ensue if the government persist[s] in trying to use extremism as a way of regulating peaceful ideas in society."
Landrum added that the data result shows the flaw behind government efforts to define extremism, specifically a new U.K. Home Office commission created to combat extremism "in all its forms."
"Detached from terrorism and incitement to violence, extremism does not work as a litmus test for judging peaceful beliefs and opinions," he explained. "Indeed, the government [has] tried and failed over the last two years to define extremism with any precision and this poll shows that the public share[s] that confusion."
The poll also measured whether or not respondents believed certain political and social ideas are extreme.
When asked if the belief that marriage should only be between one man and one woman is "extreme," 41 percent said "yes," while 51 percent said "no." When asked if it was "extreme" to believe that children should not be assigned gender at birth, 37 percent said "no" and 49 percent said "yes."
When asked if it is "extreme" to believe that homeschooling is a human right, 33 percent said that it was extreme and 52 percent disagreed.
"The government [has] failed to define extremism, and the public are clearly divided about which ideas are extremist. It therefore seems unlikely that a newly established quango, such as an extremism commission, will solve such problems," Landrum added. "It is not wise to foster a society where volatile public opinion can be used to determine what might be extreme or acceptable views."
The Evangelical Alliance, which is the oldest body representing the U.K's 2 million evangelical Christians, asserted in a press release that the new study "is believed to be the first nationwide representative poll on extremism."
Fifty-four percent of respondents said that they don't feel as though the word "extreme" is a "helpful description when discussing political or social opinions." Thirty-three percent said that they do think "extreme" is a helpful word in political and social contexts.