1 in 5 Brits Don't Know Christmas Is Celebration of Jesus' Birth: Poll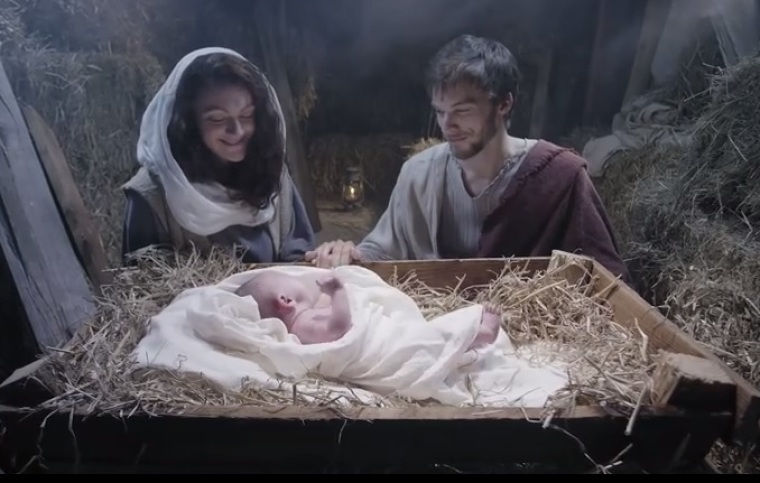 A recently released survey has found that about 20 percent of Britons do not know that Christmas Day is a celebration of Jesus' birth.
The History Channel and Onepoll.com surveyed 2,000 British adults and found that one in five respondents did not know the true meaning of Christmas.
"Almost one in 20 thought Jesus was born over Easter — the holiday which is actually held to mark his death and subsequent resurrection," reported the London Economic on Wednesday.
"Around one in 10 were unable to name Bethlehem as the town considered to be His place of birth while another 10 percent were unaware He was born in a stable."
The poll was conducted in conjunction with the release of a documentary titled "The Real Jesus of Nazareth," featuring actor Robert Powell.
"For many of us, Christmas is a festivity we all look forward to celebrating with our loved ones," a History Channel spokesman told The Independent.
"But over time, it seems people are becoming more and more unaware about the real reason we mark the day and the story of Jesus."
This is not the first time that a History Channel-sponsored survey conducted by OnePoll.com showed an apparent large-scale ignorance of the past among British citizens.
In October, the History Channel released a survey showing that many Britons were unaware of several basic facts pertaining to Wold War II.
"Despite its name, 43 percent were unaware the Battle of Britain was fought in British airspace," the Sun reported earlier this year.
"And almost two-thirds could not name 1944 as the year of the D-Day landings. One in 10 even had no idea Adolf Hitler was involved in the war."
Another survey released in April coducted by Onepoll.com on behalf of the History Channel found that of 2,000 respondents many had a poor understanding of the history of the Vikings.
"Almost four in 10 admit they believe the Vikings were just like the stereotype of ferocious raiders with blonde hair and big beards, but more than one in 10 aren't convinced the Vikings even existed," the Mirror reported last spring.
"One in four were also unaware the Vikings raided the U.K., with more than one in 20 believing they targeted south America instead."