'Hope': 10 Christian reactions to Derek Chauvin's conviction for murder of George Floyd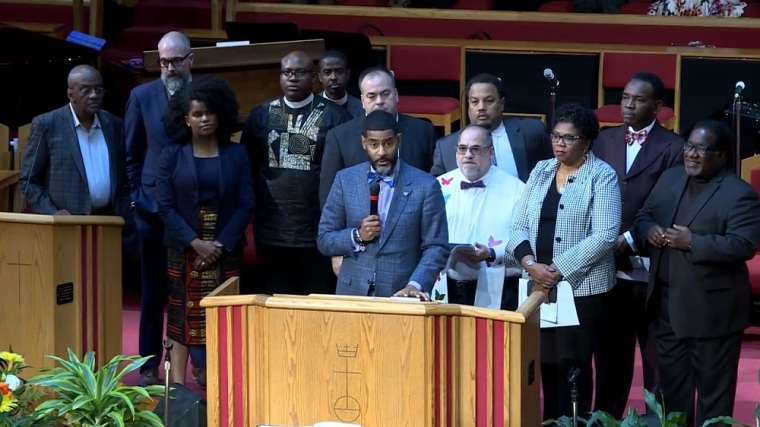 8. United Church of Christ 
The United Church of Christ released a statement from the three national officers of the United Church of Christ — General Minister and President John Dorhauer and Associate General Ministers Traci Blackmon and Karen Georgia Thompson.
"This trial and verdict were necessary steps forward in a long journey towards justice, steps we have taken over and over again but which we have way too often failed to complete.
"We remember George Floyd is dead and his family still grieves him. May it be the case that his life is now remembered as a turning, the re-birthing of a movement for justice. May he be remembered as the one whose death caused white Americans to turn their faces towards the pain and suffering of Black communities that have been the object of white derision and scorn, a pain and suffering from which whites have too often and too easily hid their faces."