10 Photos From Behind the Scenes of 'Preachers of LA'
"Preachers of L.A.," the controversial new docu-series airing on the Oxygen network, revolves around the ministries and personal lives of six influential Christian pastors in Southern California. Get a glimpse of the reality show with these 10 behind the scenes photos.
"Preachers of L.A.," airing Wednesdays at 10 p.m. ET, follows Pastor Wayne Chaney, senior pastor of Antioch Church of Long Beach; Bishop Ron Gibson, pastor of Life Church Of God In Christ in Riverside; Deitrick Haddon, minister and contemporary gospel artist; Jay Haizlip, senior pastor of The Sanctuary in Orange County; Bishop Noel Jones, senior pastor of the City of Refuge Church in Gardena; and Bishop Clarence McClendon, senior pastor of Full Harvest International Church in Los Angeles.
According to Oxygen Media:
These men of God will share diverse aspects of their dynamic lives, from their work in the community and with their parishioners to the very large and captivating lives they lead away from the pulpit. While "Preachers of L.A." documents these pastors' lifestyles, the series also focuses on the daily struggles and triumphs they face as men, husbands, fathers, brothers and friends. Viewers will also get to know the strong women who stand behind these church leaders, and often work just as hard to balance their lives in the spotlight with their commitment to family.
Pastors Jay Haizlip and Wayne Chaney showing love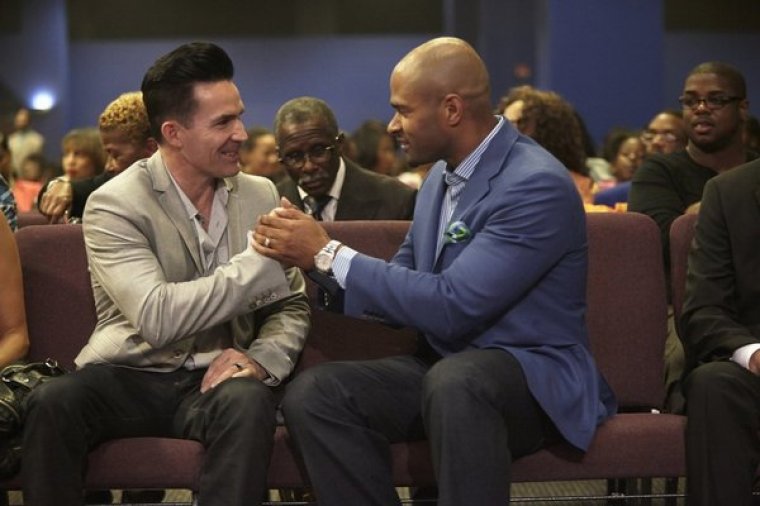 Bishop Ron Gibson gives Lady LaVette Gibson some sugar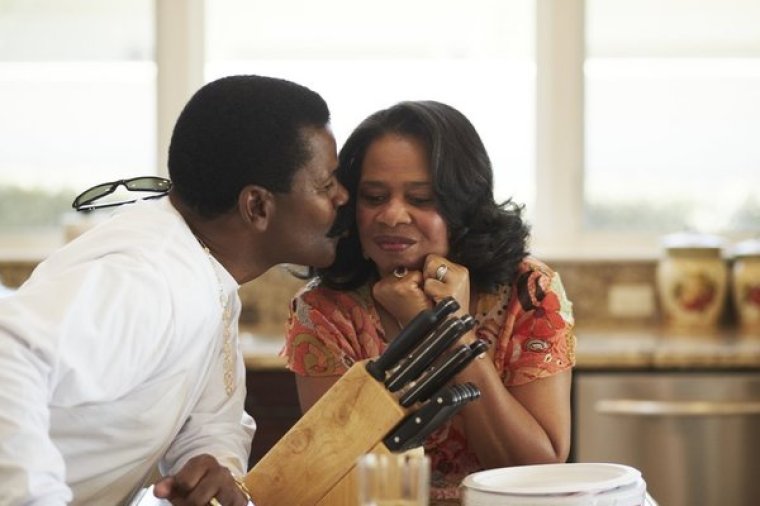 Lady Priscilla McClendon and Bishop Clarence McClendon talk with their son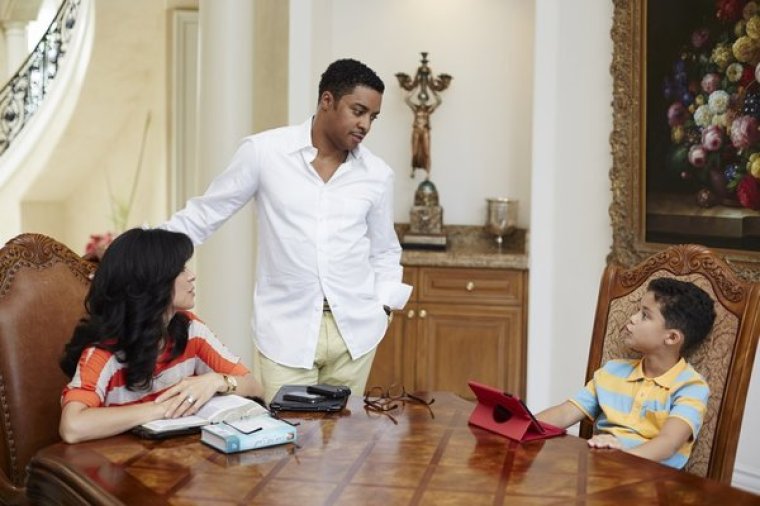 Dominique Haddon, Minister Deitrick Haddon and Destin Haddon chat with Bishop Noel Jones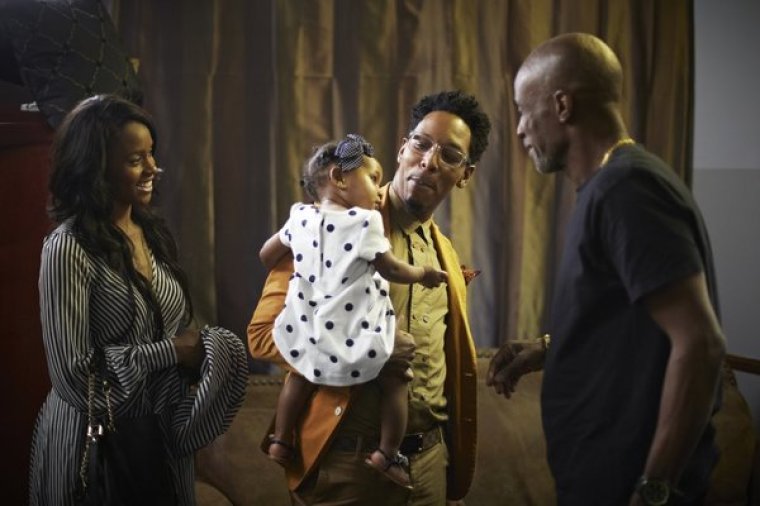 Bishop Noel Jones and Loretta Jones have a private moment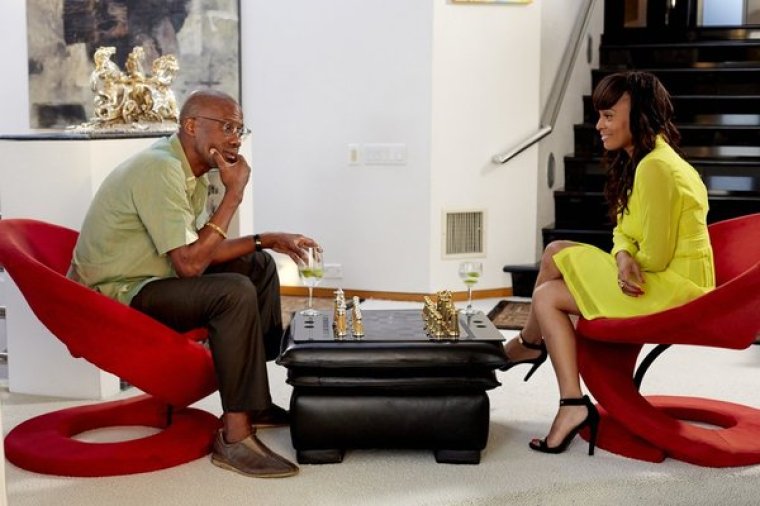 Pastor Wayne Chaney, Bishop Noel Jones and Minister Deitrick Haddon mix it up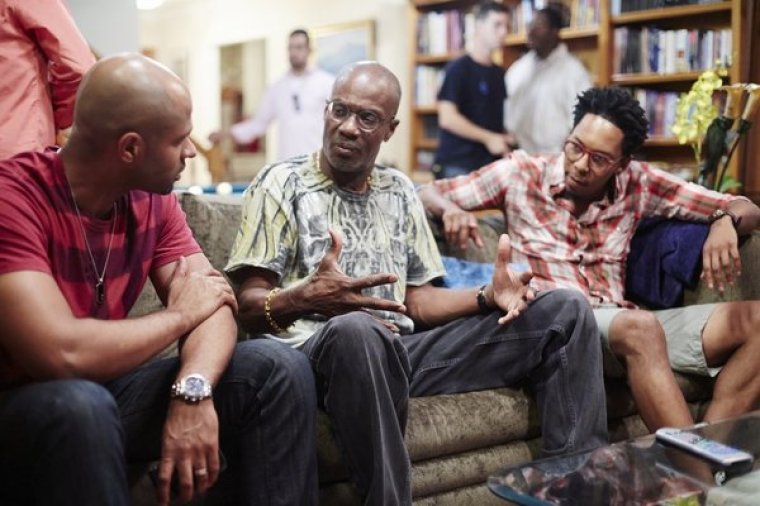 Bishop Clarence McClendon gets read to preach the word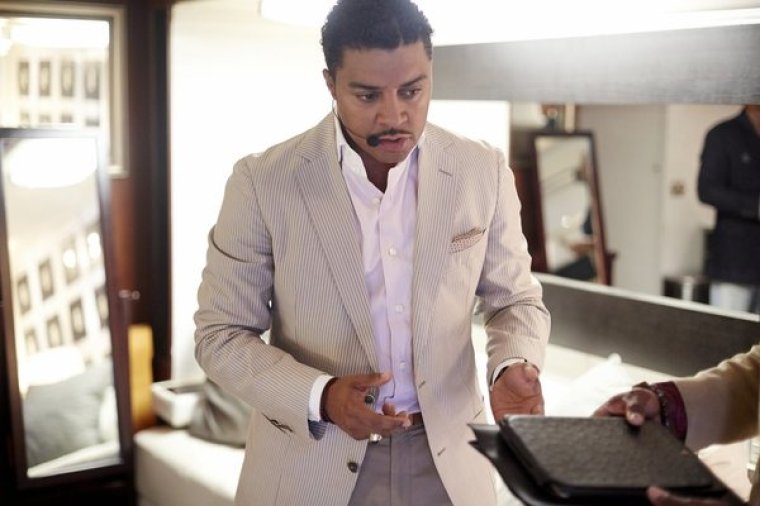 Pastor Wayne Chaney and Lady Myesha Chaney talk it out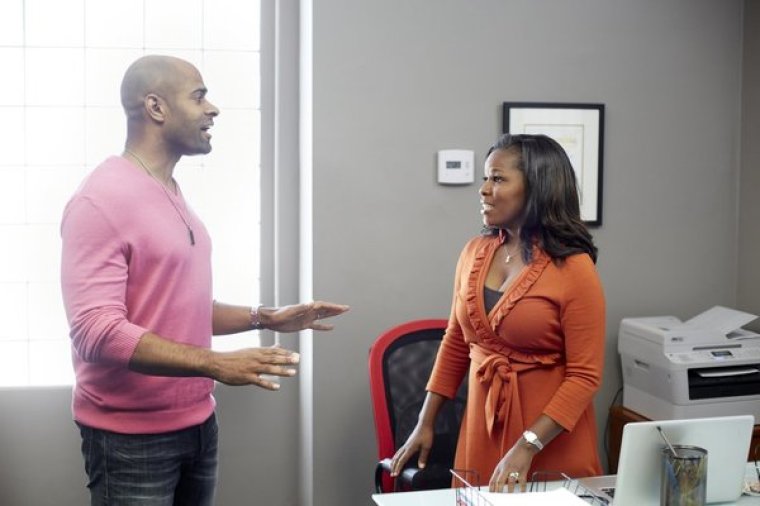 Bishop Ron Gibson and Lady LaVette Gibson praising the Lord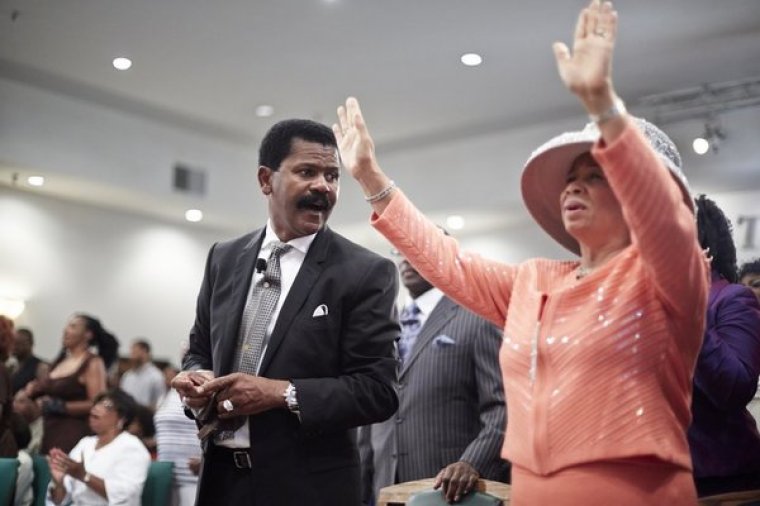 Pastor Wayne Chaney, Bishop Clarence McClendon and Bishop Ron Gibson go deep