10 Reasons I Thought the Exodus Movie Was Lame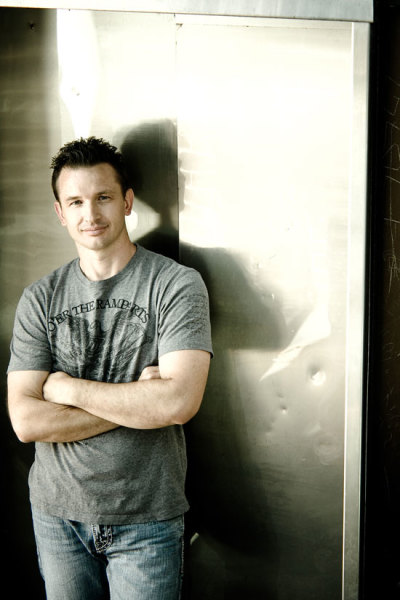 My wife and I just got back from our Dare 2 Share staff party. We all met at a restaurant for food and fellowship then drove over to a movie theater to watch the much anticipated Exodus movie.
While the staff party was fun, the movie itself was pretty lame. Here's 10 reasons why I thought this movie was so bad:
1. It depicted God as an angry 5th grade-ish looking boy who kept appearing throughout the movie to awkwardly confront Moses.
2. It used a classic liberal interpretation of the book of Exodus by depicting the miracles as a series of natural phenomenons that just all happened to unfold back to back to set up the exodus of the Israelites.
3. Moses used a sword instead of a staff, depicting a Moses who delivered the Jews more through his own strength rather than the power of God.
4. The previews made the movie look like it aligned with the Biblical account. It wasn't even close. I felt duped.
5. You couldn't quite tell if God was real or Moses had been just hit in the head by a rock (which he had been in the movie) and imagined it all.
6. The parting of the Red Sea was the result of a meteor hitting the ocean, or something like that.
7. The people of Israel walked across the Red Sea in mud and water that at times was almost chest high.
8. In some ways Pharaoh was the most sympathetic character in the movie.
9. Believe it or not the ten plagues were kicked off by an army of angry alligators.
10. The plot of the actual story in the Bible is way more compelling than this convoluted, confused mess of a movie.
Save yourself the hassle, read the book of Exodus and go rent The Prince of Egypt. But, if you're determined to watch Exodus: Gods and Kings, wait for it to come out on Red Box. It doesn't deserve more than a buck fifty.
Greg Stier is the Founder and President of Dare 2 Share Ministries International. He has impacted the lives of tens of thousands of Christian teenagers through Dare 2 Share events, motivating and mobilizing them to reach their generation for Christ. He is the author of eleven books and numerous resources, including Dare 2 Share: A Field Guide for Sharing Your Faith. For more information on Dare 2 Share and their upcoming conference tour and training resources, please visit
www.dare2share.org
.