10 Reasons to Send a Weekly Email to Your Church or Small Group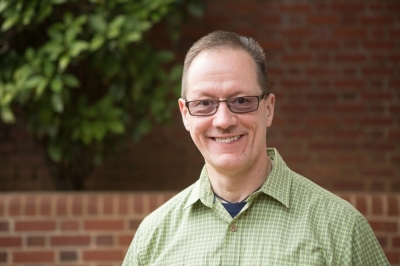 When I serve as an interim pastor, I always commit to sending the church at least a weekly email.
I started taking that step because my interims usually include only Sunday events, and I wanted to communicate with the church during the week. I've been surprised by how much a 2-3 paragraph weekly email can help you stay connected with a congregation.
For that reason, I would follow that same pattern if I were pastoring full-time. In fact, I would also do the same with my small group members if I were leading a small group. A simple word that typically requires no more than 15 minutes to compose will allow you to do things like:
1. Explain concepts
Perhaps you didn't quite hit a homerun with your last lesson or sermon. If so, use the email to help your folks understand better.
2. Encourage members
Sometimes an unexpected "thank you" or "I'm grateful to the Lord for these workers" or "Let's express thanksgiving for _________" can propel workers into the future with increased enthusiasm.
3. Edify believers
Build them up with a brief devotion or powerful quote. Give a brief explanation of a biblical text or a Christian doctrine. Keep it short, relevant, and memorable.
4. Evangelize guests and members
Regularly reminding readers of the simple gospel is never a bad step. Trust God to use it to change a heart.
5. Exhort the congregation
Use the email to challenge members to have a gospel conversation with their neighbors, give to a missions offering, or pray for a particular church need. More specifically, an occasional "Be holy as God is holy" would not hurt our members.
6. Enjoy a laugh together
I think about stories I might have included in such an email. The little boy who dove with enthusiasm into the baptistery. The church member who came to the potluck dinner ready to eat; in fact, on the roof of his car was the bucket of chicken he had just purchased and failed to put in his car. The little guy (a 6 year old) who escaped during the service and started playing the organ while I was preaching. A little laughter is seldom a bad thing.
7. Exalt Christ
Why not send an occasional email that speaks only about Christ — that directs your readers to the majestic Son of God who is the center of the gospel?
8. Establish the church's vision
Many strong church leaders argue that a healthy church needs to hear the church's vision at least once a month. If so, a regular email that elaborates on the vision meets that goal.
9. Excite members about the upcoming lesson or sermon
Send something that engages the readers in such a way that they can't wait to hear the sermon. Hint at the topic. Briefly discuss why the sermon or lesson will matter. Encourage members to read the Bible text ahead of time.
10. Extend your ministry
This reason really covers all of the above. A simple, brief, clear email can reach hundreds or thousands of people via "sends" and "re-sends." From your office you can touch more hearts in a few minutes than you likely do in person.
This article was originally posted here