100 People Murdered in the Philippines Last Month and Nobody Is Talking About It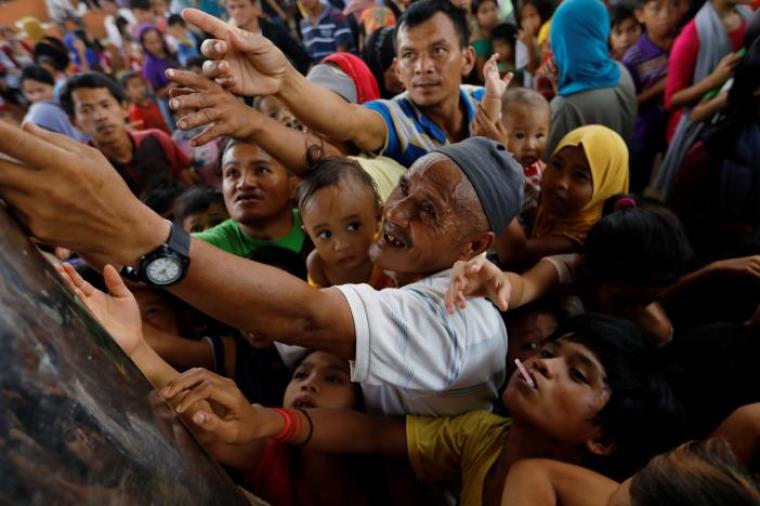 Located in the southern Philippines, Mawari rarely makes headlining news. But some of the world's worst acts of persecution are happening there. Here are some important things to know about what happened in May alone:
The fighting between an ISIS-affiliated group (the Maute) and the Philippine army has led to more than 100 people murdered and 55,000 displaced.
Christians are being separated from Muslims and targeted by ISIS during attacks. This often happens because they do not dress like Muslims.
400 students were trapped in a university due to the fighting.
A priest and 15 companions were held hostage by ISIS.
A significant reason ISIS is interested in Mawari is that if the extremist group is able to capture the area, it will be much easier for them to spread to other provinces, allowing the group to take over a significant part of the country.
In spite of the violence, many Christians report kindness from their Muslim neighbors. Some are giving Christians hijabs or hiding Christians in their homes, so they will not be killed by ISIS.
The Philippine Council of Evangelical Churches issued the following statement:
"We call on all our constituents not to view the actions of the Maute group as normative to Islam. The ongoing peace talks of the government with our Muslim brothers and sisters exemplify that there abound peace-loving adherents of the Islamic faith. We appeal to the Maute group to engage in peaceful dialogue instead of using violent means. We also appeal to them as fellow human beings and citizens of this nation to immediately release all hostages unharmed, which includes the parish priest Fr. Teresito 'Chito' Suganob."
Christians in this region are in great need of our prayers. Pray that the kindness of their Muslim neighbors continues, so they can remain a light in their area. Pray that the violent acts of persecution will end. Pray that the Christians can reach out — even to their persecutors — with God's love.
Emily Fuentes is the director of communications at Open Doors USA, a global advocate for persecuted Christians that works in the most restrictive and oppressive countries for Christians.