11 featured guests at President Trump's 2020 State of the Union address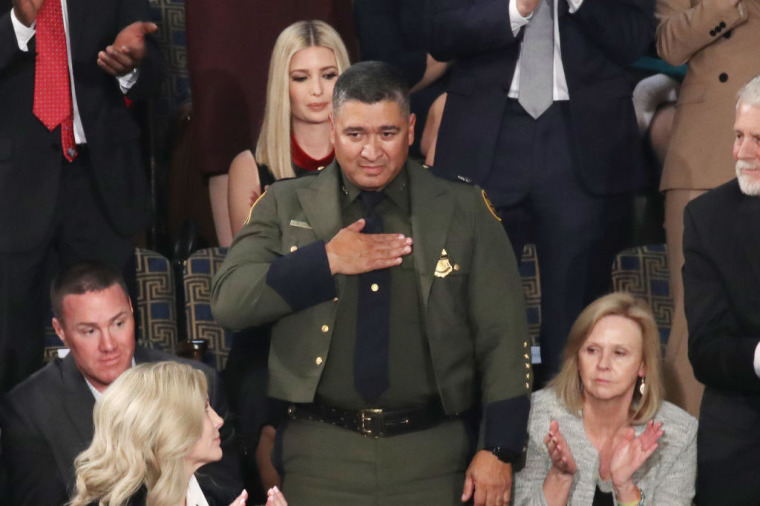 Border Patrol officer Raul Ortiz
The president explained that in the last three years, Immigration and Customs Enforcement has arrested 5,000 human traffickers as his administration has "undertaken an unprecedented effort to secure the southern border of the United States."
"Before I came into office, if you showed up illegally on our southern border and were arrested, you were simply released and allowed into our country, never to be seen again," Trump said. "My administration has ended catch-and-release."
He declared that immigrants who come illegally will be "removed" from the U.S. 
As a result of agreements with Mexico, Honduras, Guatemala and El Salvador, Trump said that border crossings are down 75 percent since May 2019. 
Trump recognized Deputy Chief Border Agent Raul Ortiz, whom he met during a visit to Texas last year. 
"Over the last 24 months, Agent Ortiz and his team have seized more than 200,000 pounds of poisonous narcotics, arrested more than 3,000 human smugglers and rescued more than 2,000 migrants," Trump said. "Days ago, Agent Ortiz was promoted to Deputy Chief of Border Patrol, and he joins us tonight."
"A grateful nation thanks you and all the heroes of Border Patrol and ICE," Trump added.