12 Tributes to Billy Graham: 'The Finest Man I Ever Knew'
Jimmy Carter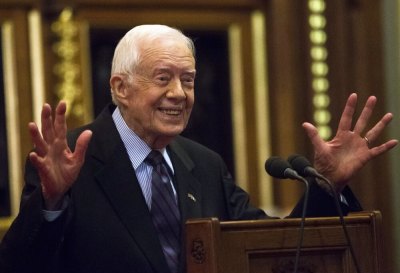 Former U.S. President Jimmy Carter, himself a noted evangelical with Southern Baptist roots, released a statement noting that Graham "shaped the spiritual lives of tens of millions of people worldwide."
"Broad-minded, forgiving, and humble in his treatment of others, he exemplified the life of Jesus Christ by constantly reaching out for opportunities to serve," stated Carter, as quoted by the Atlanta Journal-Constitution.
"He had an enormous influence on my own spiritual life, and I was pleased to count Reverend Graham among my advisors and friends."