16 Dead in Boko Haram Suicide Bombings in Chibok
Boko Haram Suicide Bomb Attack in Same Town Where Islamic Militants Kidnapped 200 Christian Schoolgirls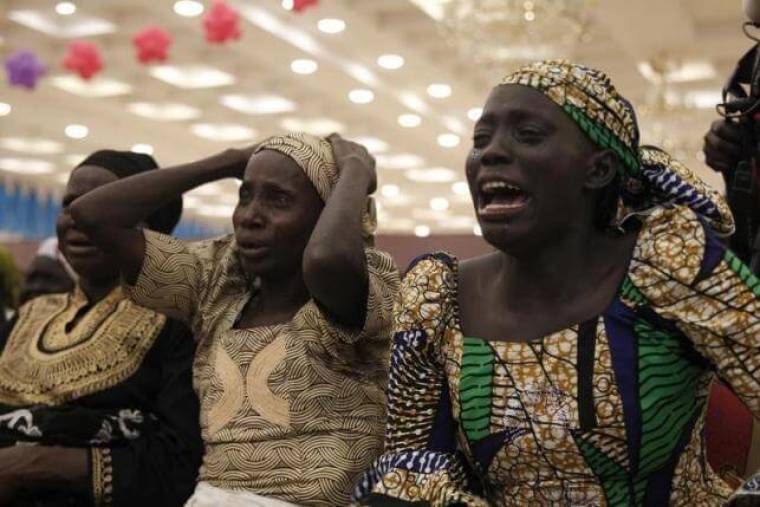 Terror group Boko Haram has yet again hit the Nigerian town of Chibok, where in 2014 it kidnapped over 200 Christian schoolgirls, this time killing 16 people in suicide bombings.
The Associated Press reported on Thursday that the death toll from Wednesday's attack continues to rise, and so far 15 civilians and a soldier are reported to have died.
Pogu Bitrus, head of the Chibok Development Association, revealed that six male and female suicide bombers carried out the attack on a weekly vegetable market in Chibok, starting when one of the men blew himself up at a military checkpoint. Another woman who was about to be searched also blew herself up, and the others followed around the market.
Dr. Idrissa Danladi told AP that there are a number of wounded people with severe burns who are "battling for their lives" in Chibok's small hospital, which he said is overwhelmed following the attack.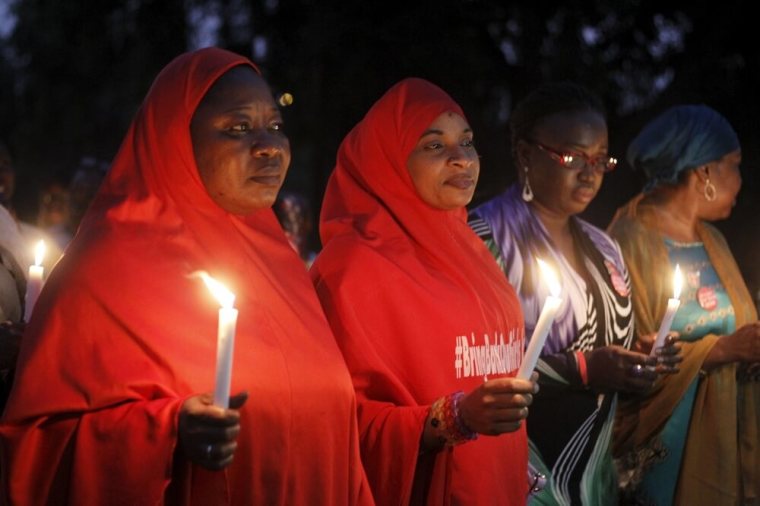 "People are trying to help with donations, but there's a shortage of blood," Danladi explained.
Town elder Ayuba Chibok told the AFP news agency that the death toll could continue going up.
"The situation is now tense and there's so much confusion. It will take some time before we can be able to have a clearer picture of the casualties," the man said.
Earlier in January, President Muhammadu Buhari's government launched a new investigation into the kidnapping of the 219 schoolgirls from Chibok in April 2014, which was a story that made international news headlines at the time.
While Boko Haram, which has been waging a near six year insurgency on Nigeria, has kidnapped thousands of other women and children, there has been high pressure on Buhari to deliver on promises to find the kidnapped Chibok girls in particular, and bring them home to their families.
"I assure you that I go to bed and wake up every day with the Chibok girls on my mind," the president said following a meeting earlier this month with members of the Bring Back Our Girls movement.
"Securing the Chibok girls is my responsibility. The service chiefs and heads of our security agencies will tell you that in spite of the dire financial straits that we found the country in, I continue to do my best to support their efforts in that regard," he added, according to Reuters.
The BBOG movement has made it its mission to keep the memory of the girls alive, and keep urging the government to do everything it can to free them from captivity.
Pastor Ade Oyesile, the executive director of the Christian Association of Nigerian-Americans, which continues to campaign for the release of the Chibok girls, told The Christian Post in a previous interview that frustration over the lack of progress in freeing them cuts across all of Nigeria.
"In Africa and Nigeria in particular, we have a communal culture where we are our brother's
keeper. Children are essentially seen as belonging to the community not just to their biological parents," Oyesile told CP.
"The president, if you follow events, has severally expressed his frustration of inability to locate and free those girls, just as the parents and everyone else. A lot of progress has no doubt been made in curtailing Boko Haram, and everyone would be happier when the girls are freed."