16,000 Christians Dead in Less Than 3 Years: Report Reveals Extent of Violence in Nigeria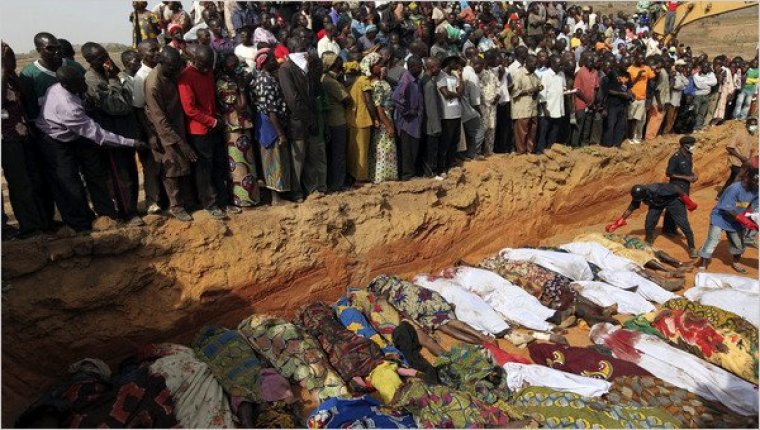 U.S. President Donald Trump and his counterpart, Muhammadu Buhari of Nigeria, have been told that at least 16,000 Christians have been killed in Nigeria since June 2015, many of them victims of radical Islamic violence.
The International Society for Civil Liberties & the Rule of Law submitted a petition to Buhari last week, where the civil society organization urged the president to "wake up from [his] slumber" and protect the millions of endangered Christians in Nigeria.
The "Christians at Crossroads in Nigeria" letter, shared online by Elombah.com, said that 16,000 people, mostly Christians, have been killed since Buhari took office in 2015, including the 5,800 victims of Boko Haram and Fulani herdsmen, based on Intersociety's investigation.
Intersociety, which sent a copy of the letter to Trump and United Nations Secretary General Antonio Gutteres, said that the 30 million or so Christians in Northern Nigeria have for decades suffered discrimination and violent attacks at the hands of radical terror groups.
"The estimated 16,000 deaths are specifically composed of 2,050 victims of direct State violence, 7,950 victims of police custody or captivity killings through racial profiling and unprofessional crime detection management, 2,050 victims of Boko Haram insurgency and 3,750 victims of terror Fulani Herdsmen killings," the group calculated, noting that hundreds of churches have also been destroyed.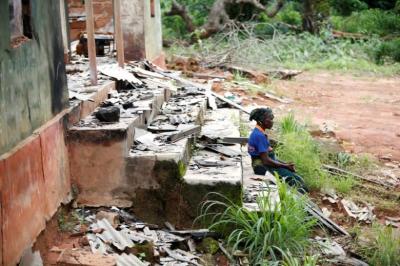 Buhari vowed to defeat Boko Haram when he came to power, and although authorities said on a number of occasions throughout 2017 that the radical Islamic group is being successfully driven out of the country, bombing and kidnapping attacks continue.
"In the months of December 2017 and January 2018 alone not less than 350 mostly Christians were killed by Fulani Herdsmen and Boko Haram in the States of Adamawa, Taraba, Borno, Benue and Southern Kaduna," the report said.
"In January 2018 alone, not less than 250 defenseless citizens composed of mostly Christians were killed in the above named States."
Intersociety pointed out that despite Buhari's promises, attacks against Christians have increased by 62 percent since June 2015, and blamed the government for doing "little to nothing" in terms of bringing those responsible to justice.
The group declared:
"We hereby strongly call on Mr. President to put an end to slaughtering of thousands of defenseless Christians on annual basis by terror Fulani Herdsmen in Northern Nigeria and proscribe the Miyetti Allah Cattle Breeders Association of Nigeria as well as fish out their leaders and culpable elements and charge them for manslaughter and culpable homicide, respectively, among other felonies committed against the State of Nigeria and its population.
"Mr. President must wake up from Mr. President's slumber and discharge Mr. President's sworn constitutional duties and functions courageously and impartially so as to prevent a situation where millions of the threatened and endangered Christians in Nigeria will be forced to take recourse to self-defense and other self-help mechanisms to prevent their Christian religion and practices going the way of their counterparts in Lebanon, Asyut in Egypt and Turkey and other parts of Middle East."
The Christian Association of Nigerian-Americans has also been increasingly critical of Buhari, and warned in a statement last week that the country is fast becoming "rudderless."
"CANAN commiserate with the recent victims of the Herdsmen massacre in several states in Nigeria particularly in Benue and Nasarawa. We pray that God will console the families of those who lost their lives in this dastard acts, and further states as follows," the group said, and outlined several grievances it has with the Buhari administration.
It accused government officials of inaction and refusing to provide the necessary support to protect Christian communities, but it also warned that the conflict should not be seen as one between regular Muslims and Christians.
"This is an isolated incident orchestrated by criminal herdsmen. To this end we should all rally support for the victims as injury to one is injury to all," CANAN said.