19-Month-Old Daughter of Olympian Bode Miller Drowns; Family 'Blessed' by Support Received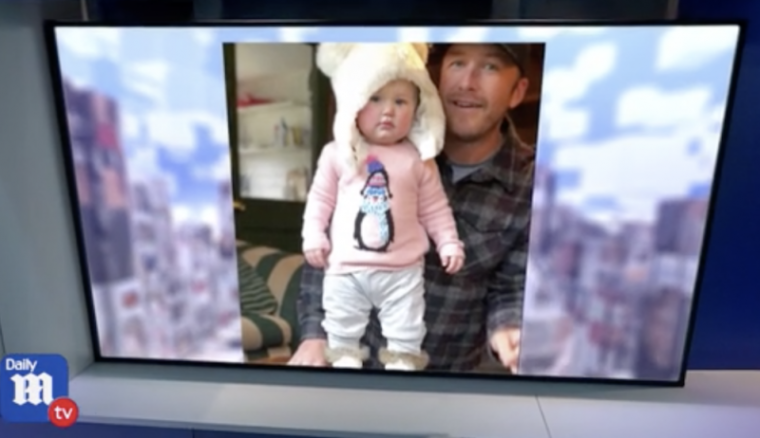 Olympian Bode Miller and his wife penned emotional Instagram post thanking friends and fans for their support after losing their 19-month-old daughter, Emeline Miller, in a drowning accident at a neighbor's pool.
Miller and his wife, Morgane Beck, took to social media this week to share photos holding  Emeline, whom they lost in a drowning accident earlier this month. The post was shared as a thank you to all of their supporters during this very tragic time.
According to Daily Mail, Captain Tony Bommarito of the Orange County Fire said Miller's wife Beck had taken Emeline with her to a neighbor's party. The mother lost sight of her child while at the party and when she and another woman went to go look for her, they discovered the toddler's body in the pool.
Beck immediately jumped to pull her little girl out, but no one was able to resuscitate her. A 911 call obtained by TMZ revealed that Emeline was underwater for "a couple minutes" before she was pulled out of the neighbor's pool in the California gated community, Coto de Caza.
Emeline was rushed to nearby Mission Hospital where she reportedly passed away on June 10.
After the family's loss, the midwives who delivered Emeline put together a GoFundMe account for them where they raised more than $27,000 toward setting up a water safety foundation.
Miller and Beck's Instagram post on Tuesday night was their thank you to the nurses and those who have contributed.
"We want to thank our friends, family and every one of you who sent a message, said a prayer or donated for the overwhelming expression of support - we are truly touched and blessed," they wrote. "Our midwives started a GoFundMe campaign to raise funds and we intend to donate these funds raised to worthwhile causes connected to water safety education."
"We are inspired to make our baby girls memory go forth and help prevent as many drownings as possible. We will post more soon on our plans and efforts," the post continued.
Miller first revealed the news about his daughter on June 11 on social media, writing: "We are beyond devastated. Our baby girl, Emmy, passed away yesterday."
"Never in a million years did we think we would experience a pain like this. Her love, her light, her spirit will never be forgotten," he wrote. "Our little girl loved life and lived it to its fullest every day. Our family respectfully requests privacy during this painful time."
To help Miller and his family set up a foundation in honor of Emeline and their new water safety initiative, visit GoFundMe.