19-Y-O Wheaton Student Studying to Be Minister Killed in Hammer Throw Accident at Track Meet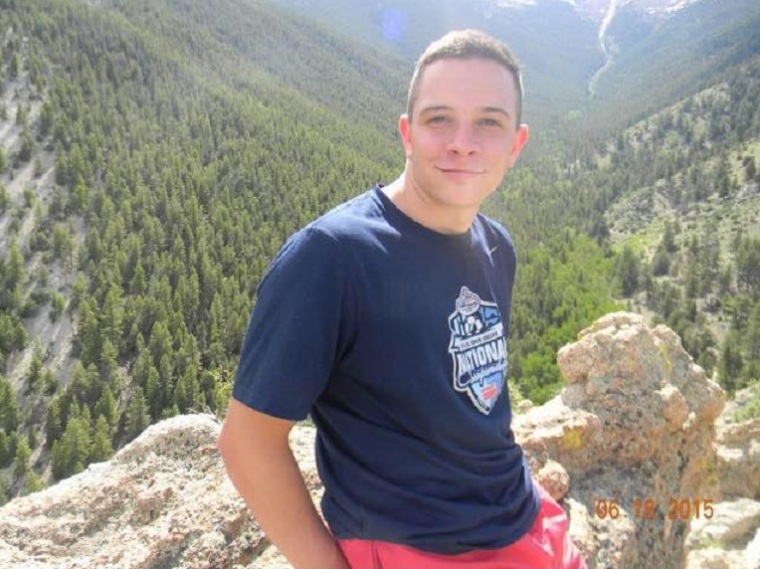 Members of the Christian liberal arts Wheaton College community are grieving over the death of Ethan Roser, a freshman at the Illinois school, who was accidentally killed after being struck by a hammer during the hammer throw event at a track and field competition Saturday.
Wheaton College explained in a statement that Roser, who is a transfer student from Cincinnati, Ohio, was volunteering at a school track and field competition, when he was accidentally struck by the hammer during the hammer throw event at approximately 4:15 p.m.
Wheaton College Public Safety and the City of Wheaton paramedics were on the scene immediately, and transported Roser to Good Samaritan Hospital in Downers Grove where he was pronounced dead.
"We are deeply grieved, but, because of our faith in Christ, not without hope," Wheaton College President Philip Ryken said. "We ask people to pray for Ethan's family, his friends, and our campus community."
The Chicago Tribune said Ethan's parents are missionaries and he spent his early years in Africa. While he was the youngest of four siblings, they said he was wise beyond his years.
His family said he was a stellar athlete who overcame two difficult knee surgeries to continue playing soccer, including at Wheaton College. He was a happy person who turned to his faith during tough times.
Ethan's older brother, Johnathan, expressed shock at his brother's death on Saturday.
"This afternoon, my youngest brother Ethan, who was just 19 years old, was called home to be with our Lord. We are in shock and struggling to comprehend how we will live without him. Ethan lived a powerful life, he was studying at Wheaton, in preparation to be a minister," Johnathan wrote in a heartfelt post on Facebook Saturday.
"Ethan would want you to know that although we face many setbacks and struggles in life, that there is great victory and triumphant glory in knowing and following Jesus. Death never has the final word because Jesus overcame death and has prepared a place for us in heaven with the great ones. Although we sow in tears we will reap in joy when we see him again in paradise. We love you all very much and we're truly grateful for your prayers and encouragement," he added.
On Saturday night, athletes from the competing schools at the track meet joined Wheaton students for a prayer in Ethan's honor, ABC News reported.
"I come here and it's really tough. This is where it happened and it's crazy to see how life in a moment can go away," Max Scaffsma, who attends Wheaton College, said.
Another Wheaton student, Wolgeuth, remembered Roser for his Donald Duck shoes.
"He always wore these awesome Donald Duck shoes and the first day of class I remember talking to him about them and laughing with him about it and every day after that we would just get in and he was always kind and generous and willing to make good conversation with you," Wolgeuth said.
On Sunday night, Wheaton College students, faculty and staff gathered for a service at the Pierce Memorial Chapel to remember Roser.
"A lot of people are grieving," Kelly Tang, another Wheaton College student, said. "We all kind of feel it in the atmosphere."
"The biggest thing about him is that he loved Jesus with intensity and he wanted everyone to know how much they were loved by God and could be forgiven," Dr. Jerry Root, a Wheaton College professor, noted.