19-Year-Old Christian Girl Sentenced to 20 Lashes for Wearing Trousers in Sudan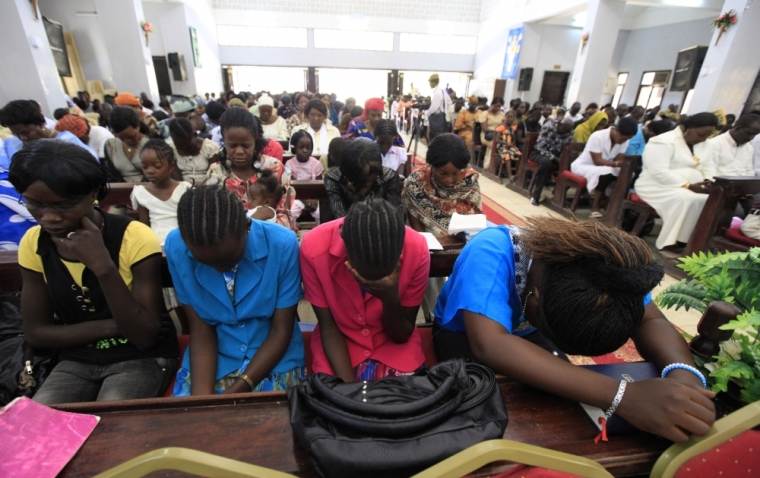 A 19-year-old Sudanese Christian woman has been sentenced to endure 20 painful lashes for the crime of "indecent dress" for wearing trousers on the way home from a church service.
Fardos al-Toum, who is one of 12 Christian women who were arrested on June 25 for wearing trousers and skirts while on their way home from a Baptist church function in Khartoum, was the first of the young women to be tried on July 6 on charges of indecent dress. Along with a 500-pound fine, which was paid for by rights activists, CNN reports that her lawyer says she has also been ordered to receive a torturous punishment of 20 lashes.
After they were arrested, the young women, who are thought to range in age from 17 to 23, were brought to the police station where two of them were freed — the other 10 were forced to strip out of their clothes. They remained detained for over 24 hours and were charged with indecent dress.
Muhamad Mustafa, the lawyer representing the accused women, filed an appeal of al-Toum's sentencing. Although the other young women were similarly dressed, they were spared from such a brutal sentencing. Four other women were fined, while four were cleared of charges. One is still awaiting a trial.
Although the young women were found guilty of violating Article 152 of Sudan's 1991 Criminal Code, which can carry a punishment of up to 40 lashes, many human rights activists have asserted that Sudan's constitution exempts Christians and other religious minorities from being held accountable to the indecent dress law because it is an aspect of Shariah law.
According to the human rights group Amnesty International, al-Toum was almost given a second indecent dress charge because she showed up to her court hearing wearing a dress, which could've been the reason why lashes were levied on her and not the others.
While al-Toum and Mustafa await word on her appeal, no date has been set for al-Toum to receive the lashes. Additionally, Mustafa filed a complaint about the judge's behavior during the hearing.
Amnesty International has started an online campaign allowing concerned individuals to send pre-written letters to the Sudanese authorities urging them to drop the charges against al-Toum and the other nine young women. Additionally, the campaign calls for the Sudanese government to abolish flogging as a court-ordered punishment, and to repeal the country's indecent dress law.
"Flogging and other forms of corporal punishment should never be used as punishment — they constitute torture, and should not be inflicted as part of a justice system," the Amnesty International campaign states. "Moreover, these women have committed no crime – they have instead been subjected to random, vaguely worded, discriminatory laws."
Although Sudan's indecent dress law is broadly written and not supposed to apply to religious minorities, the enforcement of the law in the womens' case is just another instance of the Sudanese government targeting Christians, Faith McDonnell of the Institute of Religion and Democracy previously told The Christian Post.
"This incident is just another example of the Khartoum regime's ongoing harassment of Christians when they are not outright persecuting them. It is an intimidation tactic of the Islamic regime to try to discourage Christians from attending church," McDonnell asserted. "After all, ICC-indicted war criminal President Omar al Bashir has declared that there is no room for Christianity in this Shariah-dominated country. In addition, it is not a coincidence that these are Nuba girls and women of African ethnicity — part of the community of Sudanese marginalized by the racist Arabist regime."