What Would Your Life Be Like Without Jesus Christ? 2 Billion People Waiting to Hear Gospel
Christians Urged to Reflect on International Day for the Unreached
What Would Your Life Be Like Without Jesus Christ? 2 Billion People Waiting to Hear Gospel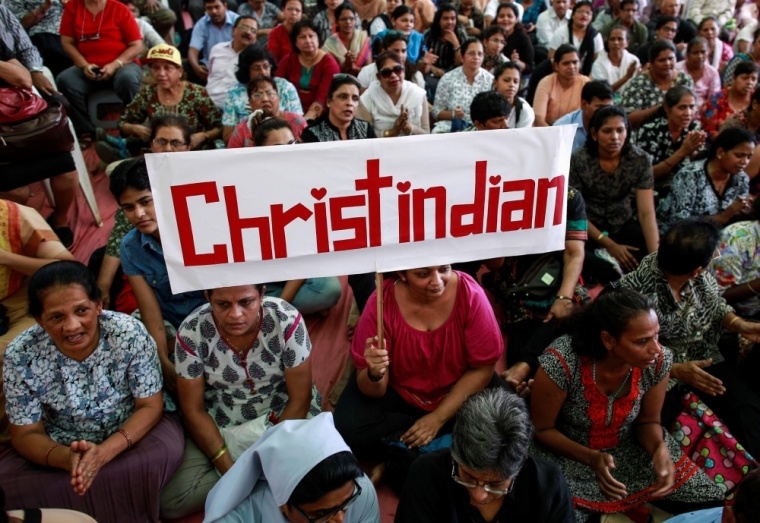 Another controversial element organizations face up to is accusations of forced conversion in some regions, such as for example some from the Hindu majority in India attacking Christian pastors and missionaries for spreading the Gospel, which they see as a threat not only to their religion, but also their national and cultural identity.
Born said that Wycliffe Bible Translators seeks to translate the message of the Bible clearly and accurately, and the reality is that that message is going to intersect with many different cultures. But he suggested it is the Holy Spirit that takes care of what implications that will have on each individual culture.
"We're not trying to make cultures become Americanized, Christianized, Westernized, whatever it is — that's colonialism. But we recognize that this message, the Gospel, transforms and redeems cultures, much in a way that we would like to see our own American or Western culture continue to be transformed," he added.
"We look for where God is at work in each people group. We go in with an assumption that He is already at work, and we look for that. This isn't about us propagating ourselves into a people group, we believe every single people group has dignity and value and significant cultural diversity that God values."
Born called on Christians in America and the Western world to advocate for the unreached, to spread the world, to learn about and discover themselves, but most importantly to tell others about the effort.
"Just go and tell your pastor about this. What would it look like, if churches across the world on Pentecost Sunday reflected what their life would look like without the Good News of Jesus Christ?" he asked.
"[If they] actually reflected on the fact that there are 2 billion people without the Scriptures still, there are well over a thousand languages without a single verse of Scripture yet, and just let that sink in?"
He said that it would then be up to each church to decide what the next step is in following that train of thought; how they can stand up and show that they care; and share the "hope and life changing transformation" with other people.
Various different ways for churches and individual Christians to get involved in the International Day for the Unreached and further efforts are available both on the website for the Alliance, along with the Wycliffe Bible Translators website.