2 Indian Pastors Falsely Accused of Converting Hindus and Smashing Their Idols Could Face Years in Prison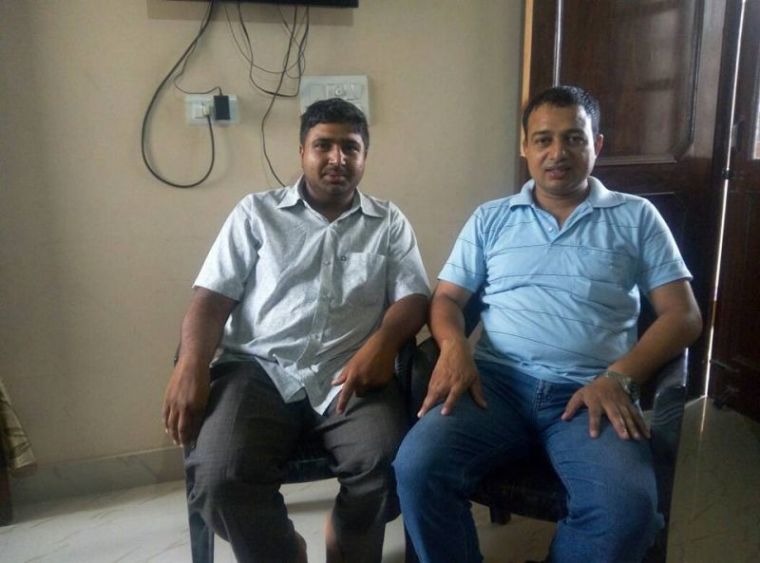 Two pastors from Kernal, India, will face blasphemy charges in court this November and could be sentenced to prison after they were accused nearly three years ago of destroying sacred Hindu objects, charges that the men have vehemently denied.
The British Asian Christian Association, a London-based charity that provides support to persecuted Christians throughout Asia, is raising awareness for the cases of Pastor Sanjay and Pastor Bajinder, who were named in a police report filed in the town of Gurgaon in the state of Haryana on Nov. 13, 2014.
The men are accused of trying to convert Hindus to Christianity and of destroying Hindu idols and burning pictures of Hindu gods.
According to BACA, an affidavit filed against the men states they were involved in an event held on Nov. 9, 2014, in which they were accused of converting Hindus to Christians and insulting Hinduism while praising Christianity. It also states that the pastors of told the Hindu people to bring their deity statues and Hindu posters, which were burned and smashed.
"We could not bear to watch and tried to stop them and were successful," the affidavit states. "But the two accused men started to use vulgar words against us. They got into a car and tried to run us over forcing us to run away. The told us that Hindus are ready to sell themselves to us and we are ready to buy ..."
However, both men have denied such accusations and Pastor Sanjay denies even being at the prayer event.
Pastor Bajinder told BACA that on Nov. 9, 2014, he and his church members were attacked during a small service attended by about 30 people by a mob of Hindus who were offended by the preaching.
Bajinder was arrested that day and jailed for five days before he was let out on bail. BACA's India officer, Pastor Naresh Paul, told The Christian Post on Thursday that on the day that authorities arrested Bajinder, Sanjay was not arrested because he was not at the event and the authorities could not find him.
However, Sanjay was finally arrested on July 19, 2017.
"They arrested Bajinder but could not find Sanjay because he was not present in the event and I think Sanjay was not their target but somehow they mentioned his name in the case. Even he was not aware about the [prayer service]," Paul told CP. "Maybe someone dislikes Sanjay, that's why he was given his name in the police report. When this case went to the court then, court asked who is another person whose name is mentioned in the file. ... But they did not investigate if Sanjay was involved in the [service] or not. They arrested Sanjay only because of his name."
According to BACA, both men have said that they would not destroy Hindu items because they "are not suicidal."
"Both pastors say that they have become targets for the [Bharatiya Janata Party] because of their ministries and that these fabricated allegations are designed to intimidate them," BACA reported. The BJP, the party of India President Narendra Modi, is a right-wing party closely linked with the Hindu nationalist Rashtriya Swayamsevak Sangh organization.
Paul met with Sanjay and reimbursed him for the funds he borrowed from friends to pay bail. BACA also paid for a lawyer to challenge the allegations. According to Paul, the next hearing date will be Nov. 15.
"These allegations are false. I was never present at the location on that date and have proof of this," Sanjay said in a statement. "I have been accused because local Hindus fear Christians, they believe we are demons. However it is not the Christians that are carrying out any atrocity. We only share the love of God with others. Please pray for the acquittal of Pastor Bajinder and I."
The Indian penal code's section 295A prohibits "deliberate and malicious acts, intended to outrage religious feelings of any class by insulting its religion or religious beliefs." According to the code, such an act is punishable by up to three years and a fine.
India currently ranks as the 15th worst country in the world when it comes to Christian persecution, according to Open Doors USA's 2017 World Watch List.
"Why men feel the need to protect God with man-made laws baffles me. Blasphemy laws wherever they are implemented are always just a set of tools for persecution and discrimination. Governments that continue to allow them to create such societal polarization should be shunned by democratic nations," BACA Chairman Wilson Chowdhry asserted in a statement.
"It beggars belief that a man who was miles away from the incident could be caught up in blasphemy proceedings, but this is exactly the type of inferior justice you receive in India since President Modi took over. His reign will remain a blight on what otherwise has been quite a successful and enviable level of progress for post-independence India."
BACA is accepting online donations that will be used to aid Christians like Sanjay and Bajinder who have been persecuted for their faith throughout Asia.
Although the organization has paid the initial defense attorney fees for the two pastors, the costs are expected to rise, BACA noted.
BACA has also established a petition calling for Modi to take measures to make India a better and safer place for non-Hindus.