2 Strangers Help Keep a Man Keep His Wife's Memory Alive – Perfect for Valentine's Day!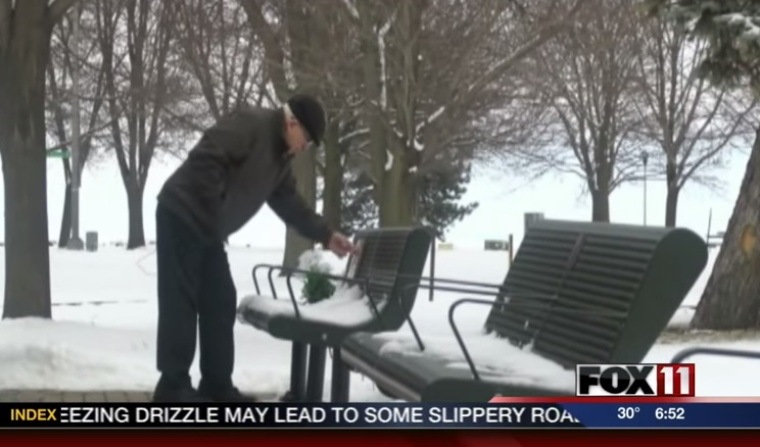 82-year-old Bud Caldwell lost his wife Betty in 2013 and bought a park bench in her honor. Each day in Fond du Lac, Wisconsin, he visits the bench to chat with her an leave her two gifts. Unfortunately, snow has covered the path to the bench, and it has been hard to visit. Until two heroes saved his day!
When Bud visits the site he leaves two gifts in memory of their two favorite songs. A daisy and a penny. But, because of heavy snow he hasn't been able to get access to the bench. When two employees at the park saw him sitting in the car, they agreed to clear a path to the bench. Not only just that day, but every time he visits for the rest of the winter. Bud shows a tremendous amount of love for his wife that passed away. A true love story that lasts forever!
Check out the story below: