2,000 Found Dead as 7.9-Magnitude Quake Slams Nepal, Toll Likely to Rise; Christian Groups Rush to Help
At least 2,000 people were found dead as of early Sunday, the day after a 7.9-magnitude earthquake devastated Nepal's congested national capital of Kathmandu and other areas. International Christian groups were gearing up to respond as tens of thousands spent the night outdoors in cold weather.
The death toll is likely to rise as rescuers were clearing rubble in search of survivors early Sunday after Kathmandu, the city of Pokhara and rural areas in-between were hit by the nation's worst earthquake in eight decades.
Rescuers dug with their bare hands and bodies piled up in Nepal Sunday, according to Reuters.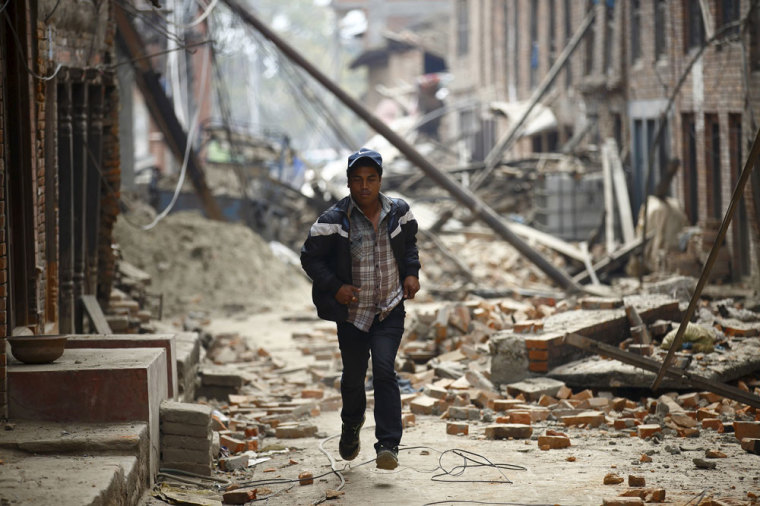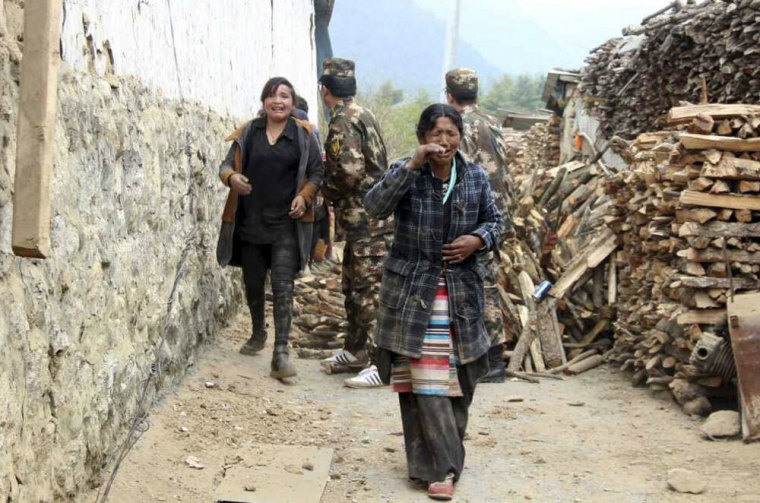 View Photos
Nearly 2,000 bodies had been found, according to estimates, and thousands of others were injured in Nepal.
The quake also triggered a deadly avalanche that buried a part of the base camp for climbers bound for Mount Everest, killing at least 17 people, according to NDTV. Those killed in the avalanche included a Google executive, Dan Fredinburg.
At least 50 people were killed in neighboring India, mostly in eastern and northern parts, 17 in Tibet and at least two in Bangladesh.
Local witnesses described the scene as horrific, saying they saw bodies with heads crushed and people with broken limbs hours after the earthquake Saturday afternoon. It was worse early Sunday.
A doctor at the Tribhuvan University Teaching Hospital was quoted as saying that bodies were heaped in a dark room, some not even covered with cloth. A boy aged about seven lay, his face half missing and his stomach bloated like a football. The stench of death was overpowering.
Several landmark structures in Kathmandu have been destroyed, including the 200-foot Dharahara Tower, built in 1832 for the queen of Nepal, with a viewing balcony that had been open to visitors for the last 10 years. As rescuers pulled bodies from its ruins, a policeman told the newswire that up to 200 people had been trapped inside.
Authorities in Nepali have urged people to stay outside, away from damaged buildings that may still collapse. However, temperatures are likely to drop drastically and thousands remain without shelter, electricity, food or safe water. The government plans to pitch tents and turn schools and other public buildings into shelters, according to Rameshwor Dangal, a home ministry official.
There were reports of miraculous escape of some Christians.
The quake hit just as worshippers of the Tibetan fellowship in Kathmandu were exiting the church building, according to Christian Aid Mission, which supports the fellowship. "Ten minutes earlier and everyone would still have been inside," said Christian Aid's South Asia Director. "There would have certainly been many injuries, if not deaths."
The U.S. government has pledged an initial $1 million in humanitarian assistance.
"To the people in Nepal and the region affected by this tragedy we send our heartfelt sympathies," U.S. Secretary of State John Kerry said in a statement. "The United States stands with you during this difficult time."
International Christian relief groups are preparing for major relief operations, as victims and survivors are desperately in need of trauma counseling and food, water, medicine and shelter.
Christian Aid is asking for urgent gifts to send to the ministries they help in Nepal.
World Vision, which is mobilizing staff and resources to assist communities, has also sent out an appeal for urgent help. The Christian relief agency has 200 staff on the ground already, and they are ready to respond with temporary shelter, food, hygiene kits, water, emergency health interventions, and more.
"Infrastructure is down all over the city," said Philip Ewert, World Vision's operations director in Kathmandu. "Power is out with limited internet access. Walls and water tanks are damaged. We are also getting reports that people are trapped in temples and other public buildings as there was a large festival here Saturday."
Samaritan's Purse is sending staff and emergency supplies to Nepal.
Convoy of Hope also has a team en route to Nepal. "Nepal is one of the poorest countries in the world and is not well equipped to respond to a disaster of this magnitude," Hal Donaldson, president and co-founder of Convoy of Hope, said in a statement. "Because the need is so great we are calling on all our friends to help us help those who are suffering."
The Convoy of Hope team will work with a network of more than 100 local churches and organizations.
Operation Blessing is coordinating emergency relief efforts with its partner on the ground, Nepali Rescue Project, and its own staff are also en route to Nepal.