Over 12,000 Commit Lives to Jesus at Anaheim Harvest Crusade (Photos)
Over 12,000 Commit Lives to Jesus at Anaheim Harvest Crusade (Photos)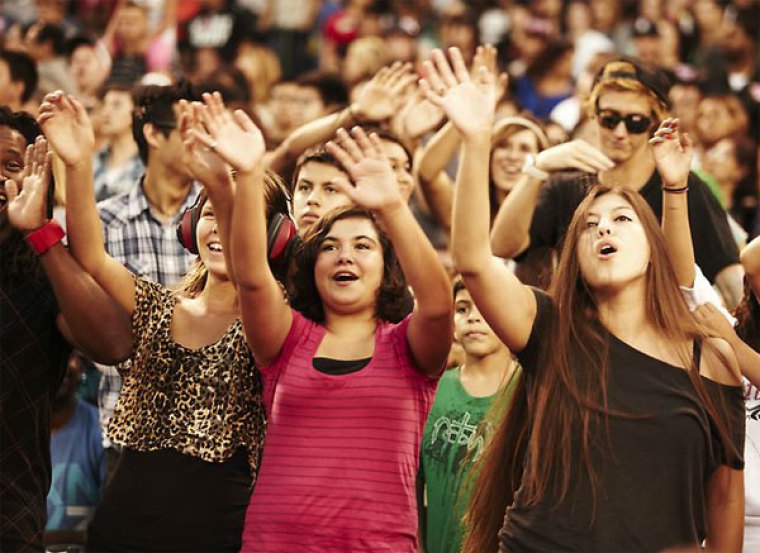 The annual Harvest Crusade in Anaheim continues to draw an impressive crowd, even in its 22nd year. Some 115,000 people attended the Aug. 12-14, 2011, evangelistic event, led by Pastor Greg Laurie.
More than 12,000 people, including some over the Internet, made decisions for Christ over the three days.
"To God be the Glory!" Laurie wrote in his blog at the conclusion of the event.
Beginning next year, Harvest organizers plan to expand its outreach by streaming the three-day event live at 10-15 venues around the country.
Since 1990, Harvest Ministries have held large-scale evangelistic outreaches around the United States, and in Canada, Australia, and New Zealand. More than 4.3 million people have attended a Harvest event in person, and more than 365,600 people have registered decisions of faith in Jesus Christ.