2016 Election Was 'Reprieve' From God 'to Get Things Right,' Says Pastor Running for Congress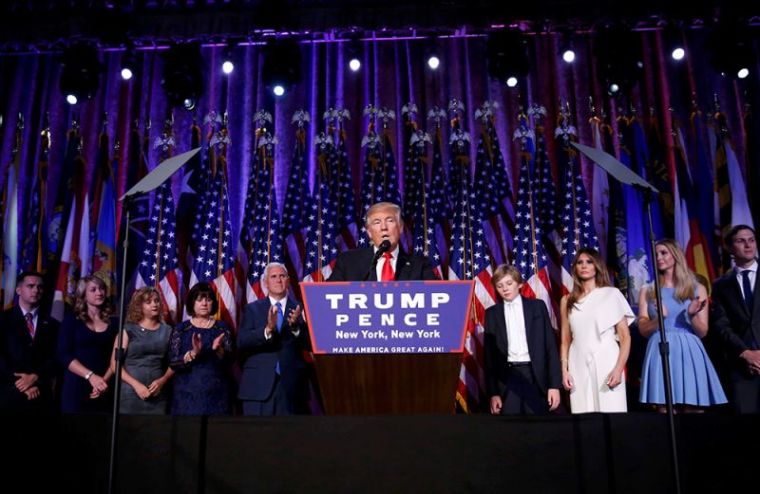 The 2016 election of President Donald Trump was a "reprieve" from God in order to "get things right," according to a Baptist pastor who's running for Congress.
Mark Harris, former senior pastor at First Baptist Charlotte, is running for the House of Representatives' seat for the 9th Congressional District of North Carolina.
During a panel of candidates at the Values Voter Summit Friday, Harris explained that he saw a spiritual significance to the results of the 2016 election.
"I remember traveling to a number of states and speaking to pastors in different states ... about the importance of the election, getting folks registered to vote. I was so amazed at the number of prayer meetings that were just breaking out all over the country in that fall of 2016," Harris said.
"We felt the weight and the burden of that election. And many of us believe that God granted us as a nation a reprieve, a window of opportunity to get things right."
Harris went on to stress the importance of the upcoming midterm elections, calling it a "direction election" that will "set the direction for our country."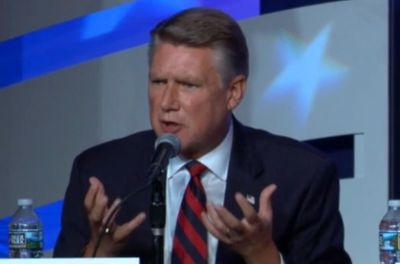 "We may have felt that 2016 really was the most important election in our lifetime," Harris said, "but if you really believe that about 2016, and I think many of us in this room did, you have to understand that the election of 2018 is the most important midterm ever in our lifetime."
Elizabeth Schultz, member of the Fairfax County School Board in Virginia, which is the largest school district in the Washington, D.C. area, told those gathered about the importance of being involved in politics, saying that in the present day "truth is on trial."
"We are responsible to hold our local officials accountable, our state officials accountable, and our federal officials accountable," said Schultz. "But we can't hold them accountable if we don't elect them."
"The time has come to say, we're going to put people into office and hold them accountable to a basic set of values that represent where we are from a position of faith, and where we are as a nation that that Constitution actually means something."
Schultz also said that she believes the nation is at a "crossroads on values," with her saying there is a debate on "the fundamental fabric of what it feels like to be an American."
"If you want to preserve the liberty that you have lived under, if you want to preserve the fabric, if you believe that there is a right to religious liberty, to religious freedom, to the right to go to a public school of your choice, this is the time," explained Schultz.
In addition to Harris and Schultz, other members of the panel included Dr. Mark Green, a former Army Special Operations flight surgeon who is running for the 7th Congressional District of Tennessee; and West Virginia House of Delegates member Kayla Kessinger.
Titled "Putting Faith to Action," the panel was moderated by Brent Keilen, director of the Family Research Council group FRC Action.
"We have some very important elections coming up in a month-and-a-half," Keilen told those gathered. "The opportunity is great, but there is also opposition."
The panel was part of the multiday Values Voter Summit, a major gathering of social conservatives taking place Sept. 21–23 at the Omni Shoreham Hotel in Washington, D.C.
Notable speakers for this year's summit include Vice President Mike Pence, Secretary of State Mike Pompeo, and Kentucky Gov. Matt Bevin, among others.